Dibrugarh University, Assam will be declare the results of B.A, B. Sc., B. Com examinations on its official website dibru.ac.in. The students who are in the 2nd, 4th and 6th Semester of the said courses would be able to check their results on the official link of dbru.net. Link to check your BA, BSc and BCom Results is also provided here. Please note that the link would be activated at 11 am when the results are declared. Candidates can also check the results for 2017 examination son the results website of dibruonline.in. The official notification is also provided on the official website regarding the same.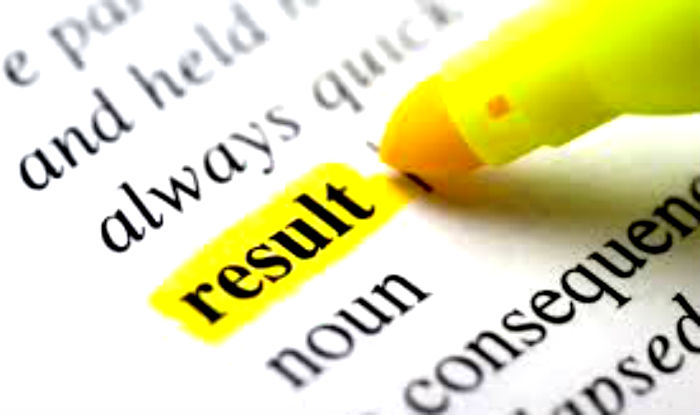 In order to check the B.A, B. Sc., B. Com examinations results, candidates can click on the link provided here. The link would be activated as soon as the results are available on the official website at 11 am. Please note that only the results for the 2nd, 4th and 6th Semester Examinations would be declared today. Students who do not wish to access the link provided here can also go on the official website of dibru.net and check the results. Marks obtained in the examinations would be available on dibruonline.net. Links for the same are also provided below. Please follow the following steps to check your BA, BSc, and B.Com Results 2017.
Click on the appropriate Link provided below
Alternatively, students can also log on to the official website dibru.net,
A new window would open, enter your roll number in the space provided
Provide any other information asked like date of birth, hall number, etc.
Enter submit, your results would be displayed on the screen
The links provided above would be activated at 11 am. Dibrugarh University is one of the largest Universities in Assam. Established in 1965, the university is located about 5 km south of Dibrugarh. The sprawling campus of 550 acres is a rich amalgamation of technology and natural beauty. The University has a total of 175 affiliated colleges and institutes across the seven districts of Upper Assam. The University is also a member of the Association of Indian Universities and is recognised by all the universities in India and abroad. Dibrugarh University would declare the BA, BSc and BCom Results for 2nd, 4th and 6th Semester 2017 Examinations at 11 am today.