Digimon Adventure Episode 58 Review Spoiler Release Date Time On Crunchyroll: The popular Japanese Anime television series named, "Digimon Adventure " is soon coming back with another entertaining and adventurous episode to thrill and entertain the audience.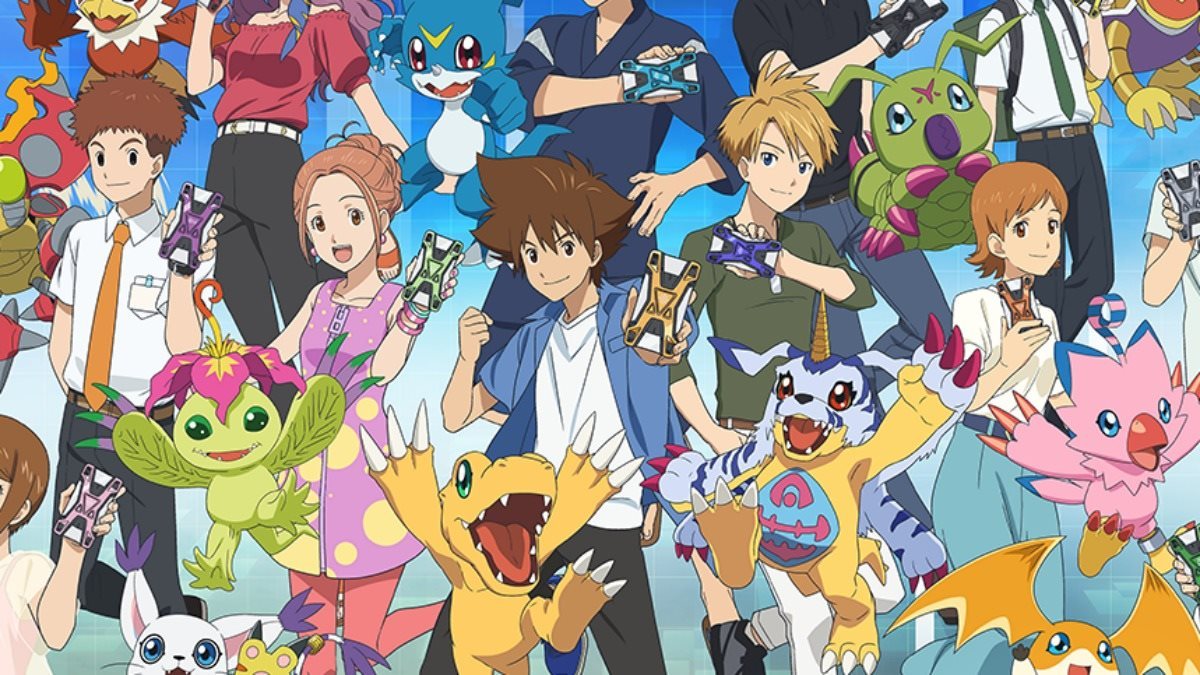 Well, not a long time the makers of this Anime released episode 57 on the original network of Fuji TV and also on several English networks including Disney XD, CITV, Cartoon Network and Fox Kids.
In the previous episode, we saw Taichi Yagami and the other 6 chosen ones accompanied by their Digimon partners helped Yamato in defeating his opponent and after a lot of hassle and tussle, they while got to enjoy the natural hot spring.
The previous episode surely thrilled the audience to the core and thus, they are eagerly looking forward to what will happen in the upcoming episode of Digimon adventure. The "Digimon Adventure Episode 58" is all set to premiere on the 25th July 2021, that is, on Sunday at around 9:00 AM (JST).
We know you all must be extremely excited to know what will take place in the coming chapter of your favourite Anime series, so do not worry, as we will be sharing with you all, the spoiler of Episode 58.
Digimon Adventure Episode 58 Spoilers
The title of "Digimon Adventure Episode 58" is "Contact From the Catastrophe." After a vigorous and tiresome fight, all the chosen ones along with their Digimon enjoy the natural hot spring, Kido. While resting on the spring, Takeru and Hikari get a message from Agumon and Taichi. In the message, Taichi informed that they have recovered Patamon, to which Takeru replies that they are soon leaving the Kido hot spring.
Meanwhile, Joe is quite content that Holy Digimon can also enjoy the hot springs as well. On the other hand, Kyoshiro discussed with Taichi about the research team of Wisemon that assigned a new Digimon partner named, Honeybeemon to take them with him. In between their conversation, Kyoshiro also talks about the data recovery and stated that they are planning to leave soon.
Moreover, the great Catastrophy is yet a mystery for all the chosen ones as well as for the Digimon, however, Wisemon has foretold the incident from occurring. Kyoshiro and Taichi were about to discuss the same when the communication line cuts and the sky over the top shifts completely black. Agumon and Tachi are taken by a huge green and they find themselves in a strange and mysterious world. Later, they encounter a humongous army of Digimons and fights with them.
Digimon Adventure Episode 58 Release Date
"Digimon Adventure Episode 58" will release on 25th July 2021, that is, on Sunday at 9:00 AM (JST). You can also stream all the episodes of "Digimon Adventure" online on Anime Lab and Crunchyroll as well. We will keep you updated, till then, stay tuned with us.