LAUNCHES PUBLIC POLICY CONCLAVE SERIES TO SENSITISE INTELLECTUALS AND MASSES REGARDING 'PERCEPTION AND REALITY' ON DRUGS
ANNOUNCES RS. 10,000 FOR ANY CREDIBLE INFORMATION ON 181 REGARDING DRUG PUSHERS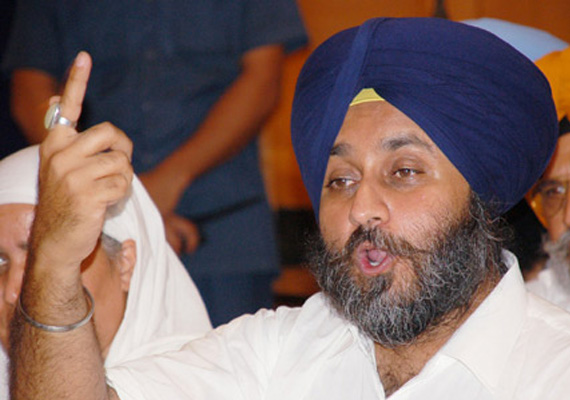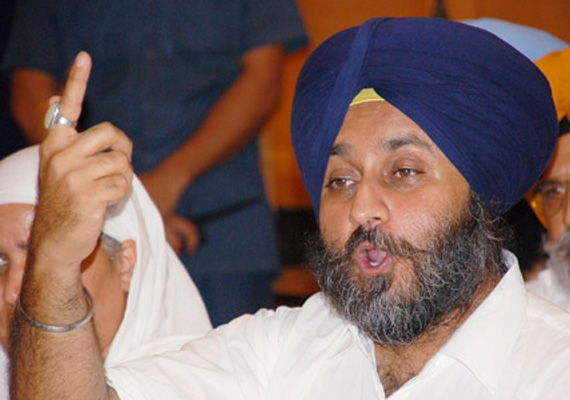 NewZNew (Patiala) : Punjab Deputy Chief Minister Mr. Sukhbir Singh Badal today took the war against drugs to the people's court by launching a public conclave series to sensitize opinion makers about the results delivered by the Punjab government on this front as well as unmasking the conspiracy of vested interests who want to make political capital by dubbing the State as bankrupt and Punjabis as drug addicts.
In a 92 minute presentation which was punctuated with both logic as well as emotion, the Deputy Chief Minister in his interaction with intellectuals appealed to political parties to rise above petty interests and stop denigrating the image of Punjab and Punjabis. The Deputy CM, who also took questions from the audience after the presentation, said the idea of the conclave arose in his mind after multi national companies desirous of investing in the State, started querying about the extent of drug addiction in Punjab. "I then realized that repeated wrong perceptions created by some ill informed political leaders had been twisted by the media and Punjab was being projected as a State facing a serious crisis of drug addiction".
Describing Punjab as a State which had performed well on all economic indicators, Mr Badal said Punjab's GDP had doubled from Rs. 5000 crore to Rs. 10000 crore in five years and Punjab's share in the national GDP had witnessed a substantial increase to 3.23 percent despite forming only 2.4 percent population of the country. Similarly, he said the State's revenue receipts had doubled to Rs.75,000 crore. Demolishing the perception of Punjab as a debt ridden State, he said the fact that Punjab had brought down debt GSDP ratio from 44.8 percent 32 percent with exceptional revenue generation and improvement of debt situation, Punjab was ranked 6th in the country. He said that resurgence in state's economy was despite the fact that salary and pension expenditure in Punjab had registered a fourfold increase from Rs. 5750 crore to 20750 crore from 2002 to 2013. "Punjab's employees are highest paid in the country and now employees of other states instead of asking for central pay scales have started demanding Punjab Pay Scales."
Regretting injustice with Punjab as far as devolution of central taxes were concerned, Mr. Badal said that it was matter of great concern that Punjab's share in devolution of central taxes has been reduced from 2.45 percent in 1970 to 1.32 percent at present. He said that inefficiently performing states like Uttar Pradesh got devolution of funds to the tune of Rs. 83620 crore whereas Punjab got only Rs. 9270 crore in 2012-13. "We must stop encouraging inefficient and non-performing states and punishing best governed and performing states like Punjab" said Mr. Badal.
Unveiling the development agenda Mr. Badal said that the SAD-BJP Government focused on power, road infrastructure and air connectivity. He said power generation had virtually doubled from 6200mw in 2007 to 10532 mw in 2014 with a capital investment of Rs. 30000 crore. He said in next two years 12 major roads including Shambhu-Jalandhar, Jalandhar-Pathankot, Jalandhar-Amritsar, Amritsar-Pathankot, Amritsar-Zira-Ganganagar, Ludhiana-Talwandi, Hoshiarpur-Jind, Kharar-Ludhiana, Kurali-Kirtapur Sahib, Zirakpur-Patiala, Zirakpur-Bathinda would be six laned.
Describing Punjab as a driving force on Governance Reforms front, Mr. Badal said Punjab was the first State in the country which abolished affidavits and the Union Government under the able leadership of Mr. Modi followed its example and implemented this decision in the entire country. Similarly, other states were now replicating the SAANJH experiment in their states.  He said now 2174 SEWA Kendras including 1750 rural sewa kendras and 424 urban kendras would provide 226 services under one roof by July this year.
Showcasing Punjab as next investment destination of country Mr. Badal said encashing the opportunity 129 MNCs have already starting setting up their projects with total capital outlay of Rs. 65000 crore.
Resolving to fulfill his vow to free Punjab from the scourge of drug addiction, Mr. Badal said that it was unfortunate that national political leaders with half-baked knowledge have branded Punjabi youth as drug addicts. Taking offence to the statement of Rahul Gandhi dubbing 70 percent youth of Punjab as drug addicts, Mr. Badal said the study quoted by the Congress leader referred to 70 per cent of youth being drug addicts out of a 1,000 drug addicts taken up as part of the study. The Deputy CM said by wrongly quoting this study Rahul Gandhi had denigrated the martial race of Punjabis and Punjabis would never forgive him. He said the time has come that public should confront all these leaders, who were projecting Punjabis as addicts and damaging the image of the State throughout the world. He said that we should be proud to be part of the martial race which had protected the frontiers of the country for last 67 years and no leader had any right to damage the reputation of Punjabis.
Reiterating 'zero tolerance' against drug trafficking, Mr. Badal made it clear that nobody at whatsoever position if found involved in drug trade would not be spared by the Punjab Government. "We would not allow anyone to ruin the lives of our youth."
Resolving to carry forward the nations fight against narcotic mafia, Mr. Badal said that he was proud that Punjab has registered maximum numbers of FIR (14654) with 80.5 conviction rate whereas states like Goa, where drug problem was acute only 50 FIRs were registered in 2013. He said that Punjab being the border state had to suffer because it was being used as a transit route. "We will however take this fight to its logical conclusion to save the youth of our country. We have decided to fight the nation's war and no amount of politicization on this issue will weaken our resolve".
Exhorting the people to join in this collective war against drugs, Mr. Badal said any complainant giving credible information about drug pushers at 181 would be awarded Rs. 10000 and his identity would remain anonymous. Mr. Badal said that he has already ordered dope test of new recruits in the government service.
Announcing a statewide survey to scientifically monitor the extent of drug problem in the state, Mr. Badal said that Indian Council for Medical Research New Delhi has already sanctioned a survey for the state that would take more than 2 years and state government has already sanctioned Rs. 2 crore for the survey. Mr. Badal also said that school education department has been asked to include one chapter on ill-effects of drugs in the school curriculum so that young children could be weaned away from drugs. Similarly, school education department would give separate marks for sports participation to encourage youth to channelise their energy in sports.
The Deputy CM also asked the Chief Secretary to organise series of conclave in the educational institutions so that heads of institutions could be sensitised about reality and wrong perception and they could percolate the message to our youth.
Prominent amongst those who were present and spoke on the occasion Mr. Surjit Singh Rakhra, Higher Education Minister, Mr. Sarvesh Kaushal, Chief Secretary, Dr. Parmod Kumar, Chairman Governance Reforms Commission, Dr. K.K. Talwar, Advisor Health to Chief Minister, Dr. Yogesh Chawla, Director PGI, Dr. Jaspal Singh, Vice Chancellor Punjabi University and others.