Dr. Renu Arora honoured with the title of India Book of Records: Tricity's Motivational speaker and educationist Dr. Renu Arora has recently been awarded the title of India Book of Records.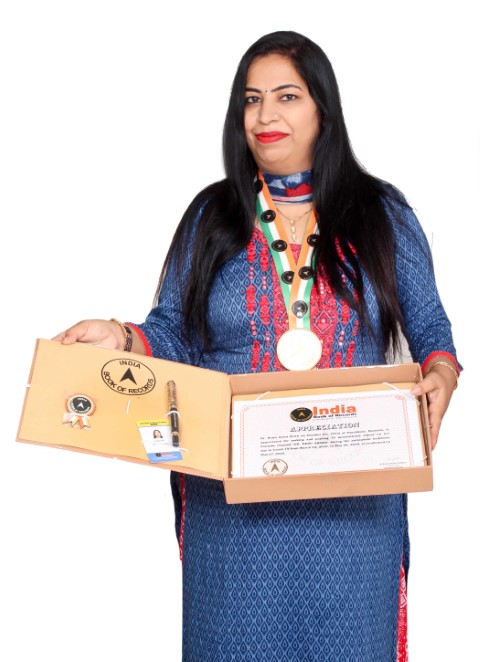 This prestigious title has been in view of her endeavours to properly guide the people of the city during lockdown from March 23 to May 26 during the Corona epidemic by giving 75 motivational talks.
She is still continuing with her motivational talks. The award was conferred on her by Biswarup Roy Chaudhary, Chief Editor of India Book of Records. Dr. Renu has thanked the Research Foundation and said that she is very proud to receive it.
Chartered Accountant by profession, Dr. Renu Arora is a motivational speaker as well as a writer, academician, social worker. She is constantly encouraging people towards their actions, behaviour, reactions through social media.
Dr. Arora told that through social media, she counselled people through various topics, from negative thinking to positive thinking, what should be the lifestyle in COVID era, health care, spiritual aspects including daily worship lessons, yoga, prevention of domestic violence. She also talks on various issue related to men pain and parenting and continusoly motivating people through her live sessions Apart from this, she has also released three books bringing positivity. These books of hers are available on Amazon.