New Executive of IMA Chandigarh Chapter Installed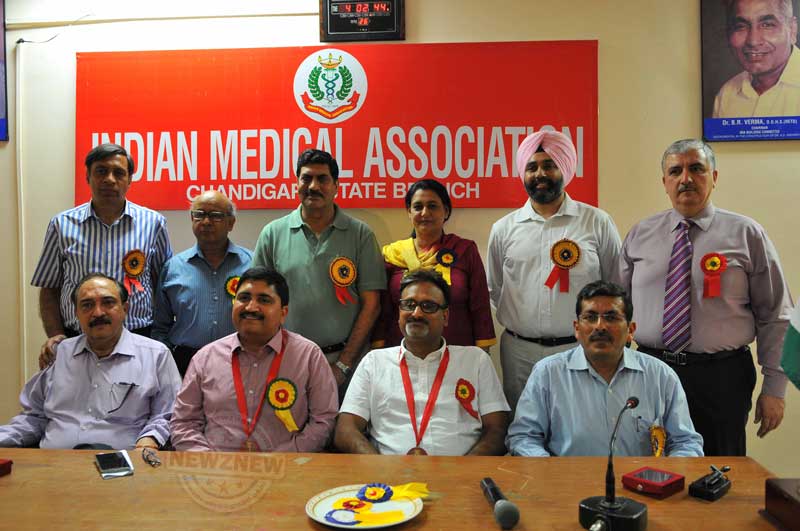 NewZNew (Chandigarh) : Dr. Sandeep Dhavan took over as the new president of the Indian Medical Association, Chandigarh. The new executive of Chandigarh State Branch of IMA was also installed at a ceremony held at the IMA Complex in Sector 35 here today.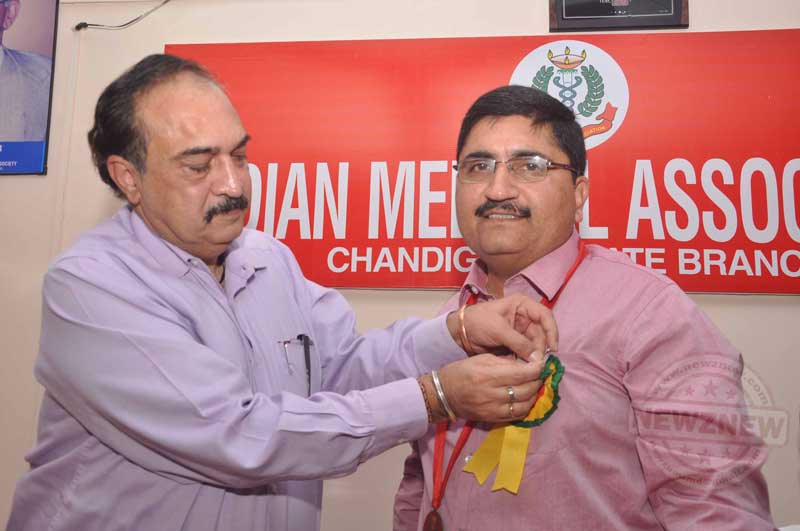 Among those in the new executive who took oath were Dr. Susheel Gupta, President Elect, Dr.Raman Abrol, Secretary, Dr. Kamna Nagpal, Treasurer, Dr. Ajay Aggarwal, Dr. R.S. Bedi, Dr. Varinder Kappal, Dr. G.P. Gupta, Dr. Rohit Grover and Dr. Poonam.
While speaking on the occasion, Dr G. Dewan, the outgoing president highlighted the work done by his team in the last year. Soon after taking over, the new president Dr. Sandeep Dhavan stressed the need to make people aware about the role and work done by IMA. He further added that public health issues shall be dealt with utmost priority and numerous public awareness programmes and health camps are being planned out.
He added, pending tasks including the completion of auditorium will be on priority and to keep the fellow doctors updated about the latest developments in the field of medicine, CMEs and conferences too shall be organised.
Dr Raman Abrol, Secretary informed that various issues concerning the medical fraternity shall be taken up and followed with the concerned authorities.