Duranga Web Series (2022) Zee5: Cast, Crew, Release Date, Roles, Real Names: Duranga is an Indian web series from Zee5. The Hindi language web series will release on 17 August 2022.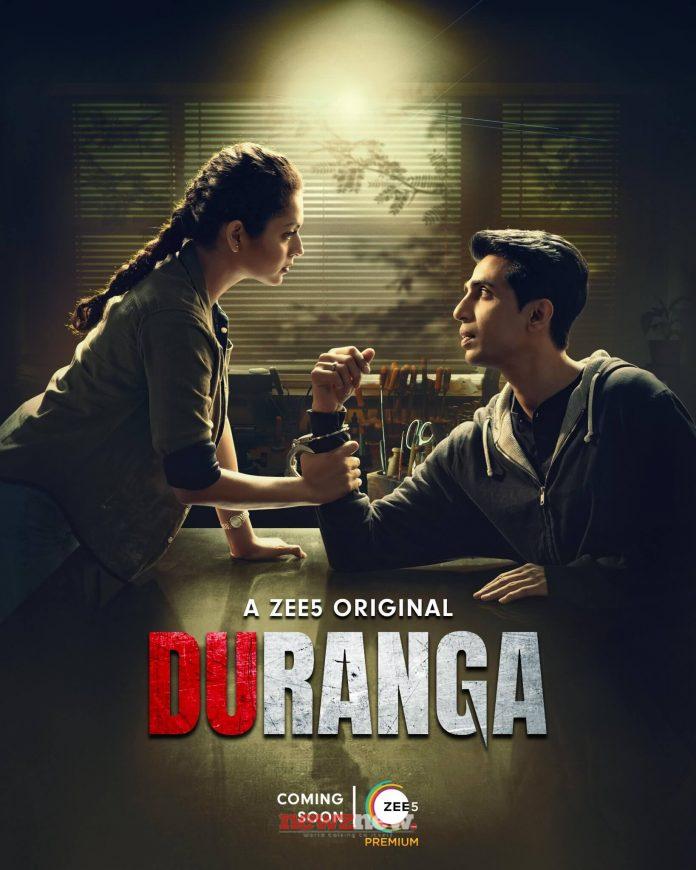 It is available to watch online on the Zee5 website and app. The web series cast has Gulshan Devaiah, Drashti Dhami, Barkha Sengupta etc.
Duranga Web Series (2022) Zee5 Story
The plot revolves around the crimes and a man taken into custody. Shocking truths get uncovered in the questioning. Will the investigators get him punished?
Duranga Cast (Zee5)
Drashti Dhami
Barkha Sengupta
Gulshan Devaiah
Abhijeet Khandkekar
Nivedita Ashok Saraf
Divya Seth Shah
Zakir Hussain
Srinivasa Prasad Kiran
Sanjay Gurbaxani
Rajesh Khattar
Vitthal Patil
Tanuka Laghate
Hera Mishra
Genre: Thriller, Suspense, Crime
Release Date: 17 August 2022
Language: Hindi
Platform: Zee5