newznew (Chandigarh) : Telangana EAMCET counselling started on 12th June, while the option entry will commence from 16th June, today. JNTU Hyderabad had conducted the Engineering, Agriculture & Medical Common Entrance Test (TS EAMCET 2017) on May 12 for admissions into various professional courses offered in University/ Private Colleges in the State of Telangana. Now, TSCHE is holding the EAMCET 2017 counselling to regulate merit based admissions.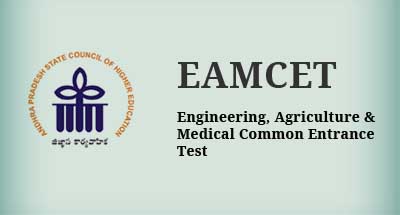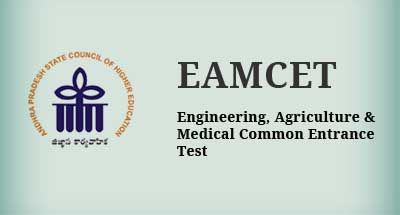 TS EAMCET 2017 results were declared on 22nd May, after which the candidates were awarded ranks. As much as 2,20,070 candidates had registered for the entrance test, of which 1.41 lakh applied for engineering courses and the remaining 79 thousand applied for agriculture and medical courses. For the academic session 2017-18, AICTE has approved as many as 1,26,315 seats in 250 private engineering colleges and also approval has been granted to 12,931 seats in 137 private Pharmacy colleges. In addition, some 3,040 engineering and 180 Pharmacy seats in the University colleges have also been approved.
Based on the TS EAMCET 2017 ranks, the qualified candidates seeking admission into B.E./ B.Tech/ Pharmacy courses are required to attend certificate verification. TSCHE has set up 21 Help Line Centers for document verification process. The document verification process for OC/ BC/ SC/ Minority category candidates started from 12th June and the last date has been set as 21st June. Meanwhile, the document verification for ST category candidates is undergoing in 10 Help Line centers. In addition to these categories, the candidates belonging to special categories of NCC/ CAP/ Sports & games, PH and Anglo-India are to attend the certificate verification at Sankethika Vidya Bhavan, Masab Tank, Hyderabad.
The detailed schedule as well as the list of Help Line centers is available at the official website and can be checked from here. In places where there is more than one Help Line center, the ranks have been distributed center-wise, the same can be checked from the official website.
EAMCET option entry will commence from 16th June for the candidates having EAMCET rank between 1 to 36,000. Such candidates will have one reserved day – 17th June for filling the choices of preferred college/ course. In the similar manner, the candidates having ranks between 36,001 to 56,000 will have to enter the options (choices) on 18th & 19th June. The candidates having ranks between 56,001 to 80,000 will have to exercise their choices on 20th & 21st June, while the candidates having ranks beyond 80,001 will have to enter their choices on 21st and 22nd June.
TSCHE will allow all the candidates to change or alter their options on 22nd and 23rd June, after which their last saved choices will be locked. The Commission will publish the seat allotment result on 28th June based on the ranks and options entered by the candidates. EAMCET seat allotment will be published on June 28 after 8 pm and the candidates will have to report to the allotted colleges by 3rd July for securing admissions.
TSCHE has said that the tuition fee particulars and seats available under Convenor Quota Colleges wise will be made available on the website tseamcet.nic.in before the commencement of option entry.