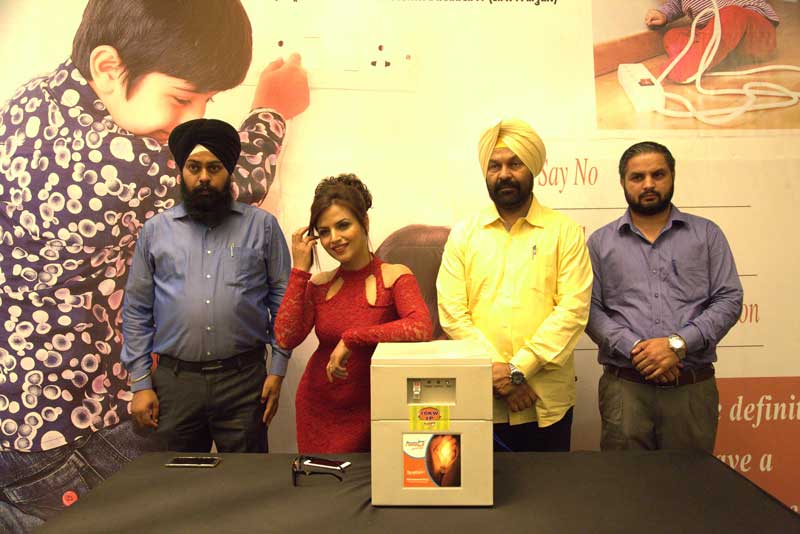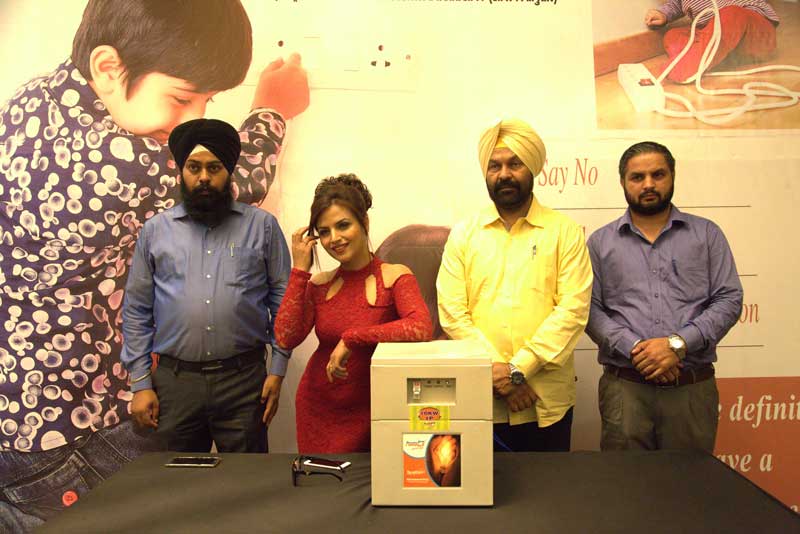 NewZNew (Chandigarh) : A special 'Shock Free Device' will now prevent the accidents happened from short circuit and naked livewires in households. Punto ESP Electric Shock Proof Device will save you from electric shock. The product is a result of an accident happened with a child and it targets on saving many precious lives.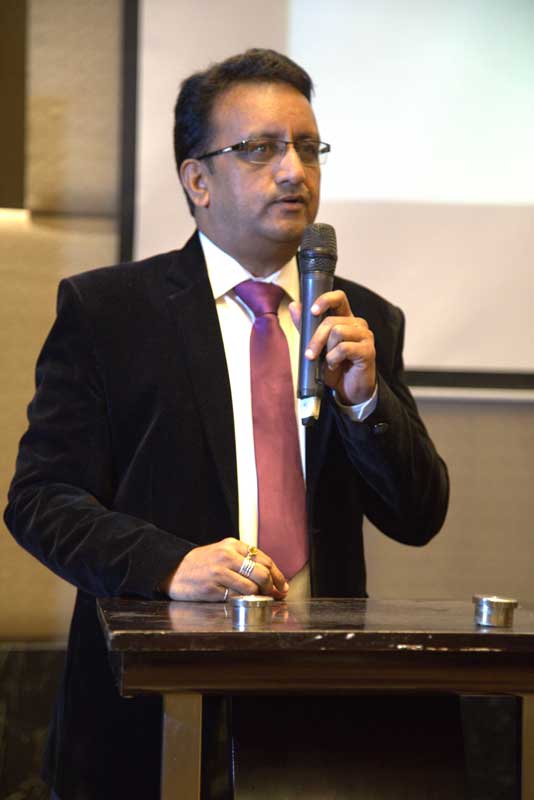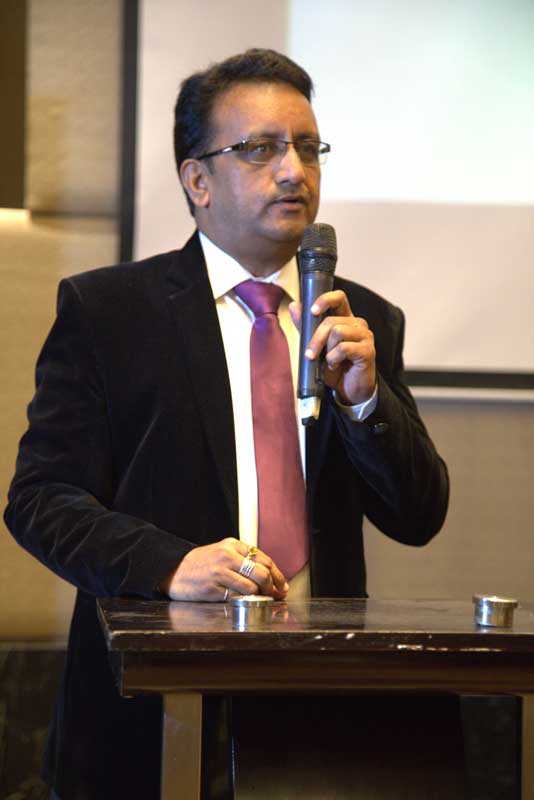 Known artist and social activist Poonam Sood has taken responsibility to make this device reach common population. Today the device was launched here by a company called ND Shield Power Solutions. Other than Poonam Sood, company proprietor Hardeep Singh and Punto Corpn. Director Dharmraj Bothra were present on this occasion.
Poonam Sood said that child of a close relative lost his life from electric shock. There was no one else at home when this accident happened. I gave it a thought after the incident and expected a product which can save general population especially children from the electric shocks. I had a word with Punto Corp's director in this context and he took responsibility to innovate this special product. She also told that the product is being manufactured by Punto Corp Pvt. Ltd. of Jaipur.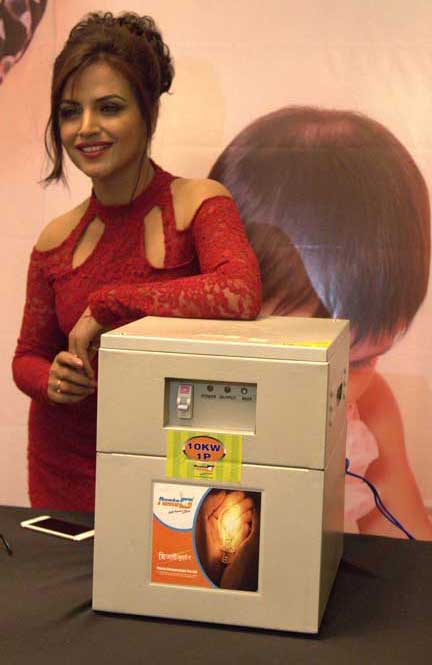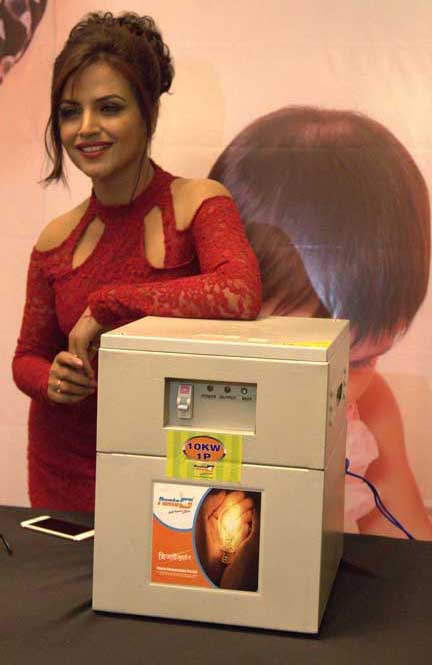 ND Shield Company's proprietor Hardeep Singh told that the use of this product is very easy. It has to be installed with the electric meter of the household and it starts working right away. Even if there is a naked livewire at home, it becomes shock free. Even if accidently you touch a wire, you do not experience any kind of electric shock. The only motive to make this product is to save lives. When this product is fitted, electric shock through water is also prevented. Either you use a water heating rod or even if a livewire falls into the swimming pool, nothing can harm you. The product also has the specialty to control electric overload. Sudden fluctuation in electric load will not affect your electric and electronic devices.