Company stresses on maintaining healthy body & mindset for its construction labourers

NewZNew (S A S Nagar) : India's leading real estate developer Emaar MGF is conducting a fortnight-long free health checkup and screening program for construction labourers and staff employed at it project sites in Gurgaon and Mohali. The health camp, being organized from 17th-29th October 2016, is one of the key initiatives undertaken by the company under its Health, Safety and Environment (HSE) management practices.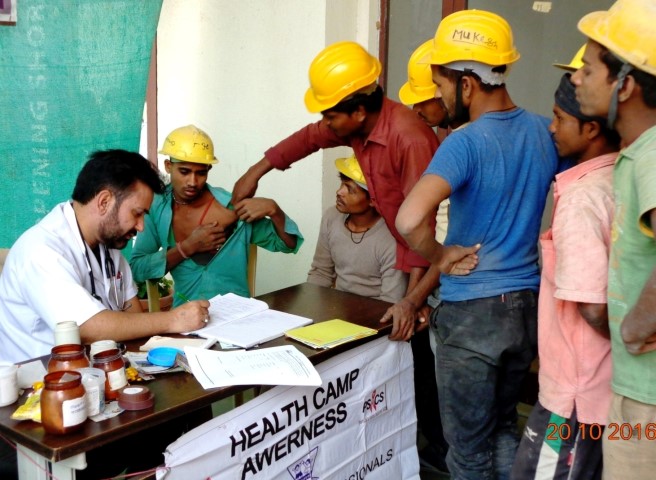 The camp, aimed at ensuring the wellbeing of workers and staff, is being conducted at the company's project sites including Mohali Hills in Mohali, and Palm Terraces Select, Marbella, Palm Hills, Palm Garden, Imperial Garden, Gurgaon Greens, Digital Greens, Palm Drive, Emerald Estate, Emerald Hills, Emerald Plaza in Gurgaon.
Certified medical practitioners from nearby hospitals visited the sites to screen and prescribe necessary medications to the staff.  The free health camp is focused on screening for occupational diseases, as well as other health conditions. Occupational diseases are caused by exposure to a workplace health hazard and can lead to chronic conditions from inhalation of silica dust and other particles while carrying out daily activities at project sites.
On this occasion, Arman Chaudhary, Chief of Human Resources, Emaar MGF said, "At Emaar MGF, we still believe in the old adage – 'A healthy body leads to a healthy mind'. The health of our workers and staff is of prime importance to us and therefore, we constantly strive to provide our employees and on-site laborers with health screening facilities under our HSE program.  Most of their time is spent on our project sites, and it becomes imperative to conduct these camps regularly for safeguarding their health. Such camps not only help in diagnosing the health conditions of the workers but also in preventing the onset of any kind of disease."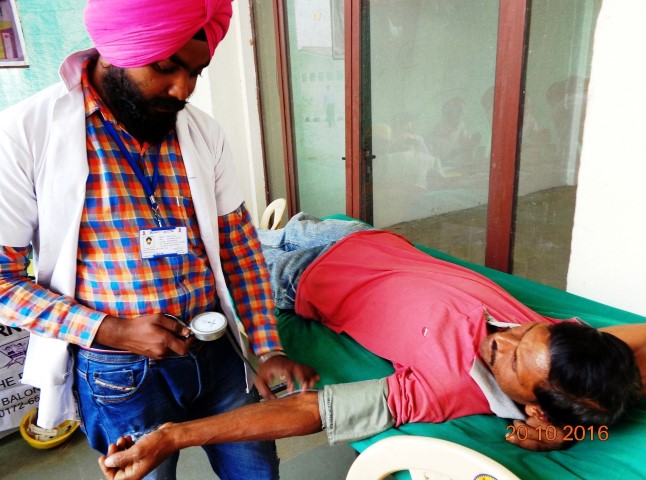 Emaar MGF, being one of the key pioneers in the real estate sector, believes in 'Welfare for All', and is committed to work towards contributing to the society at large, especially the community it engages with. The company recently celebrated the joy of giving by organizing a Blood Donation Camp at its premium residential community The Palm Drive, Gurgaon, in collaboration with Indian Red Cross Society and the residents of the project. While ensuring positive social engagement for its community, such programs also help Emaar MGF to carry out its mission of becoming the most admired real estate company in India.
Moreover, Emaar MGF regularly celebrates events such as World Environment Day and National Safety Day & Week, alongside organizing the annual blanket distribution drive across its project sites pan-India. It has also held health camps for its site workers on World AIDS Day, and awareness sessions on World Quality Day. Other activities like gift distribution to children of construction workers, tree plantation drives, etc. are a regular part of company's CSR calendar. It also runs Mobile Crèches for children of site labourers taking care of their education, nutrition and health.  Moreover, Emaar MGF has contributed to various relief funds for floods in Jammu & Kashmir, Uttarakhand and Odisha, in addition to associating with NGOs working in the field of disability, education and healthcare.