Everything You Need to Know Before Buying Your First Motorbike : There is no mode of transportation that gives drivers a sense of freedom more than riding a motorcycle. That feeling of riding down the open road with the wind all around you is unlike any other feeling. A great introduction to the joys of riding a bike for any beginnger is the Steve McQueen documentary, "Any Given Sunday."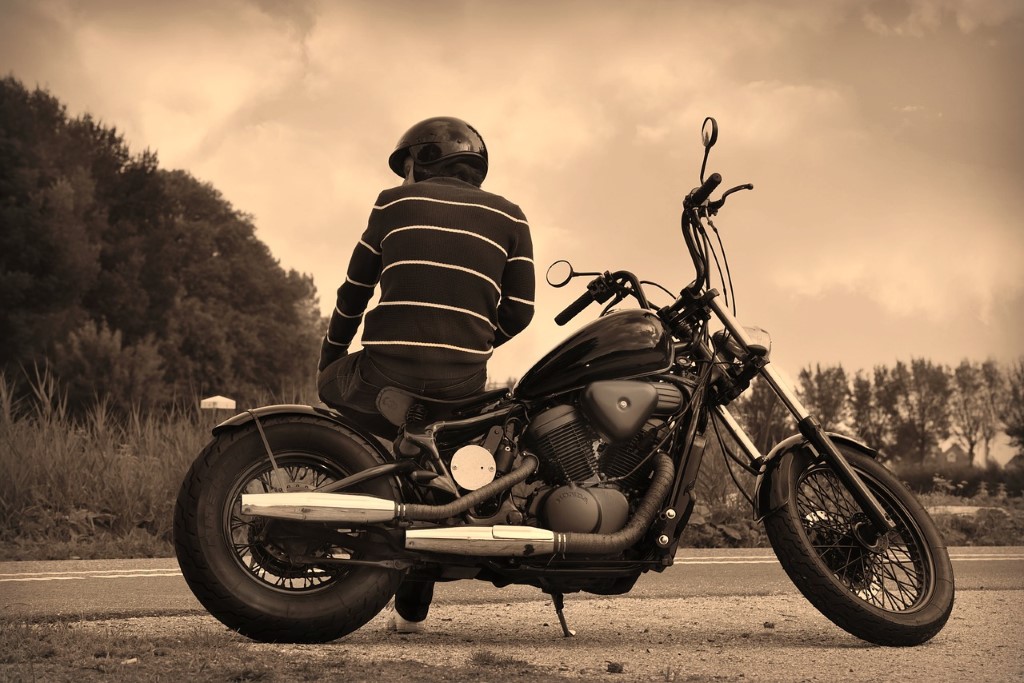 However before buying a bike and going for that first ride though, there are some things novices need to know about owning and riding a motorbike so that they are operating their motorcycle safely and legally.
Pick the Right Bike
The first thing to consider before buying that first motorcycle is the actual type of bike you want to get. Options can be as simple as a smaller 50cc (cubic centimeter the way engine size is measured on bikes) scooter to top of the line 1200cc sport bikes with a couple hundred horsepower.
While the laws in every state are slightly different generally anything with an engine 50cc or larger requires a motorcycle endorsement on your driving license. The main types of bikes are scooters, dirt bikes, dual use bikes (basically a street legal dirt bike), cruisers (think Harley Davidson), touring bikes (usually ridden by couples and the bikes tend to have saddlebags or visible compartments) and sport bikes.
Some people say to begin riding on a dirt bike since they are rugged and you won't have to worry about other vehicles on the road. Others feel cruisers are the best to start with. For younger riders a scooter is a great option since they are usually inexpensive and most tend to have automatic transmissions so you can just twist the throttle and go.
Get Legal
How much does motorcycle insurance cost for a 21 year old? How much do insurance prices fluctuate between ages? How do you go about getting an endorsement to legally ride a bike? These are important questions prospective riders need to learn more information about.
Since almost all bikes are over 50cc, a rider needs to not only have a motorcycle endorsement on their license but they need to carry insurance to legally ride on public roads.
Because every state's laws are different it is imperative to make sure you carry the proper endorsement on your driver's license. Before anyone proceeds to buying a bike, they must know the local laws so they can legally operate one.
New or Used
Before throwing money towards a customized chopper, a prospective motorcyclist should figure out how much they can afford to spend on that first bike. Most new riders will have an accident as they learn to ride so it might be best to go with a less expensive used bike over a new hog.
New bikes can range from a couple thousand dollars for an inexpensive scooter to over $30,000 for a fully loaded touring bike. Compare this to a used bike, where for around $5,000 it is possible to buy a low mileage (>10k) ride that has been properly maintained.
Stay Safe Out There
There are two main ways to stay safe on the roads. The first is attending a Motorcycle Safety Foundation course to learn how to ride safely. Many states require one of these types of courses before giving out an endorsement for a driver's license.
Also, always remember the acronym AT-GAT: all the gear all the time. Wearing proper gear like a padded leather jacket, gloves and a closefaced helmet will protect a rider from injuries like road rash when they lay the bike down. It shows other people on the road that you are trying to be safe.
Getting out on the open road and taking a long ride is one of the most enjoyable ways to partake in motoring. With a little research and planning it is possible to ensure that when you do buy that first motorbike you will be fully legal and as safe as can be while riding out in the country or in bustling city streets.