06.00 PM to 10.00 PM

TO BE CONSIDERED AS PEAK LOAD HOURS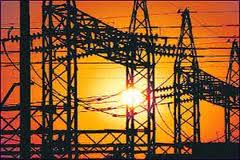 NewZNew (Chandigarh) : The Punjab State Regulatory Commission has decided that the existing tariff structure as ordered vide its order dated 22.08.2014 would continue to be charged to all categories of consumers with effect from 01.04.2015 till the date of issue of the Tariff Order for the year 2015-16.
Disclosing this here today a spokesperson of the Punjab government said that the tariff structure mentioned in the Tariff Order of Punjab State Power Corporation Limited (PSPCL) for FY 2014-15 issued by the Commission on 22.08.2014 was to remain operative till 31.03.2015. He also said that the change would be subject to the condition that the state government continues to pay subsidy to PSPCL in respect of the categories already being subsidized.
It has also been ordered by the Commission that the Time of Day (ToD) tariff applicable to Large Supply and Medium Supply industrial category consumers' up to 31.03.2015 would not be applicable from 01.04.2015 to 31.05.2015 and peak load exemption charges would be charged as approved by the Commission in the Tariff Order for the year 2013-14. Further, peak load hours would not be more than 3 hours between 06.00 PM to 10.00 PM depending upon the seasons.