newznew (Chandigarh) : A unique Conference on the theme of 'Image Guidance in the Era of High Precision Radiotherapy' was held in collaboration of Department of Radiotherapy, Max Super Speciality Hospital and the Association of Radiotherapy Technologists of India (North Zone chapter)-NCARTTI-2017. The conference involved different stake holders of Radiation therapy like Radiation Oncologists, Physicists & Technologists to deliberate on latest Radiotherapy techniques & how they can be used for benefit of patient community.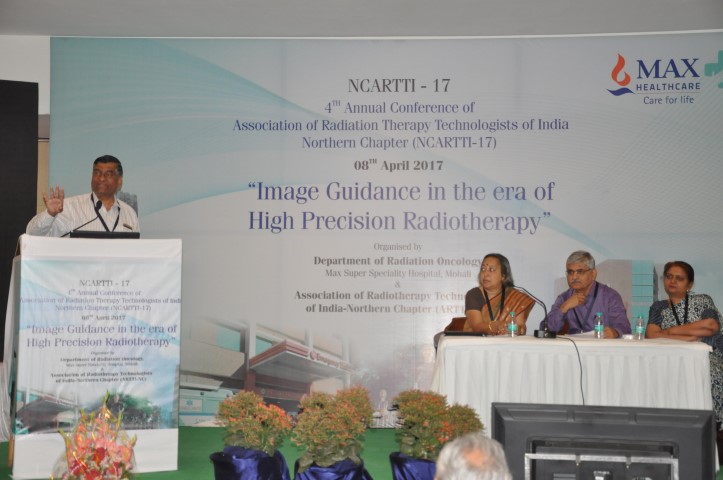 Chief Guest Prof. SC Sharma, (Former HOD Department of Radiotherapy PGIMER Chandigarh) and Guest of Honour Dr. Rajesh Vasishtha, Head, Deptt of Oncology, Max Hospital, Bhatinda & Dr. Feroza D Patel from PGI, Chandigarh  inaugurated the event by lighting the lamp. The welcome address was delivered by Dr Sajal Kakkar, Organising Secretary (NCARTTI) and the keynote address was given by Dr Pankaj Kumar, Organising Secretary (NCARTTI ),  both from Department of Radiotherapy, Max Hospital, Mohali. Sandeep Dogra, Senior Vice President Max Hospitals was also present on the occasion. Eminent speakers like Prof (Dr.) Rakesh Kapoor(PGI), Dr Arun Singh(PGI), Dr Shree Gopal (AIIMS) , Dr AV Saji (AIIMS) chaired the scientific sessions.
"We in radiotherapy are trying to reduce the normal tissue side effects & increasing the cure rates, and in this the precision guided radiotherapy is the current flavour. There is no room for errors in these advanced technologies, as a minor slip can lead to missing the target or high dose to critical organs. Hence this conference was planned to create awareness and encourage discussion in the Radiation Oncology community, especially the Technologists who play a major role in actual treatment delivery." said Dr Sajal Kakkar, Organising Secretary, NCARTTI.
Experts at the event shared some worrying statistics related to Cancer in India. It was divulged that approximately 1.45 million new cancer cases are diagnosed every year in India and out of 100, only 12 cases are diagnosed in early stage. What is disconcerting is that 1 in 8 men and 1 in 9 women in India will develop some form of cancer in their lifetime.
It is noteworthy that Radiation Oncologists, Physicists & Technologists converged at the Conference from across the Country & North India. Max Hospitals, PGI, AIIMS, SMS Medical College, Jaipur & many more prestigious Hospitals sent their experts in the field.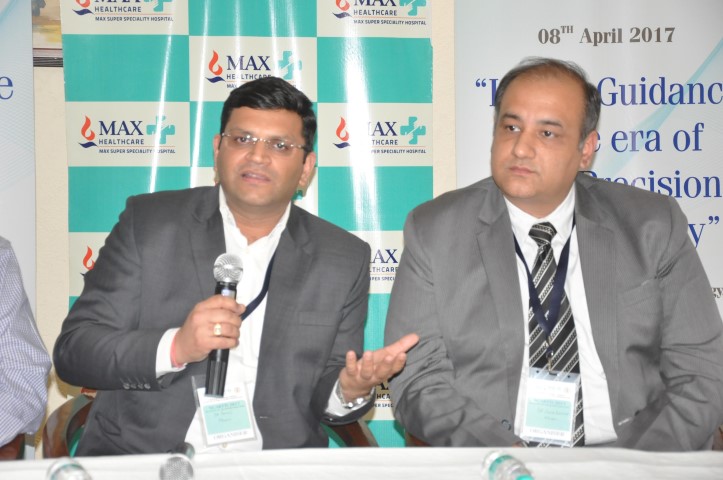 "Ever since the advent of High Precision techniques, the Image guidance has become very challenging. The Conference which spanned over six sessions; covered all aspects of Radiation Treatment Delivery & Planning even while laying special emphasis on Image Guidance." Said  Organising Secretary (NCARTTI) Dr Pankaj Kumar.
A discussion on the basic biology behind high dose radiation was also held. High dose radiation is increasingly being used in various sites like breast cancer, prostate cancer; its advantages and pitfalls were discussed.