Fans of Škoda Kicks off in Chandigarh: In what is Fans of ŠKODA's 10th iteration, Chandigarh, known as India's best planned city, saw a sea of ŠKODAs get together and celebrate the fun, dynamism and stories with their cars.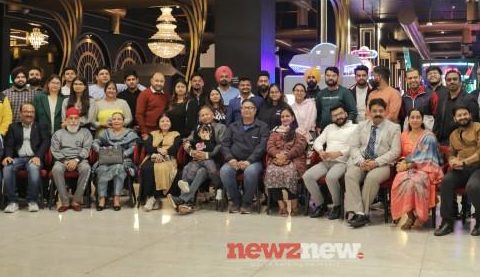 After events, meets and celebrations in Ahmedabad, Bengaluru, Delhi, Kolkata, Bhubaneshwar, Hyderabad, Pune, Jaipur and other parts of India, Fans of ŠKODA got a grand welcome in the capital of the state of Punjab and Haryana, located at the foot-hills of the mighty Shivalik mountain range was witness to a congregation of ŠKODAs and some 60 participants comprising of ŠKODA fans, customers and their families.
The revolutionary Fans of ŠKODA movement is part of the car maker's INDIA 2.0 Project that also focuses on customer centricity and customer satisfaction.
In Chandigarh, the celebrations began at Game Palacio where the Fans had an immersive experience with their ŠKODA cars and representatives of the company.
ŠKODA AUTO which is synonymous to customer centricity and customer satisfaction has taken its customer delight efforts a notch above by introducing a slew of purchase, maintenance and bonus offers and packages for both the KUSHAQ and the SLAVIA, making it perhaps the best time to buy a new ŠKODA car.
ŠKODA already leads the industry with a 4-year/100,000 km warranty over the industry-standard 3-year one. In addition to this warranty is a standard 4-year Peace of Mind Package along with a Complimentary Standard Maintenance Package for both the KUSHAQ and the SLAVIA.
The company has also doubled its sales in the period from January to November 2022 compared to annual sales of 2021. ŠKODA AUTO has already won the mandate of having the KUSHAQ as the safest car in India with a 5-star rating.
Besides, the SLAVIA has provided the sedan segment a much-needed fillip. Both the cars have been developed on the India-specific, ready-for-the-world MQB-A0-IN platform, and have some unbeatable deals ranging from Financial Benefits, Loyalty Bonuses and Exchange Incentives.