FedEx Delivered Over $80 Billion in Direct Impact to the Global Economy in FY 2023: Annual Economic Impact Report: FedEx Corp. (NYSE:FDX) released its annual economic impact report, analyzing the company's worldwide network and role in fueling innovation during its 2023 fiscal year (FY 2023).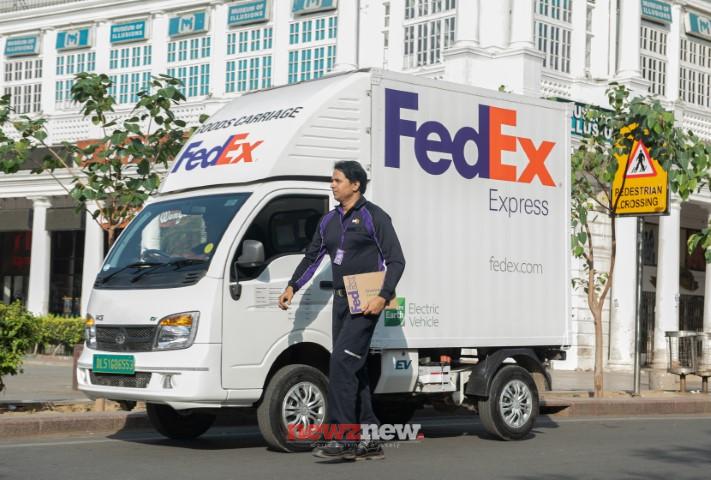 Produced in consultation with Dun & Bradstreet (NYSE: DNB), a leading provider of business decisioning data and analytics, the study demonstrates the positive impact FedEx has on individuals and communities around the globe — otherwise known as the 'FedEx Effect.'
"FedEx has helped shape global supply chains and the e-commerce revolution over five decades by transforming the way businesses exchange goods, services, and ideas — all while continuously exceeding the evolving needs of our customers," said Raj Subramaniam, President and CEO, FedEx Corporation. "This report underscores our significant contributions to the economy and dedication to making a positive difference in the communities where we operate."
The report reveals that FedEx contributed more than $80 billion in direct impact to the global economy in FY 2023, despite recent economic pressures. This activity reflects the scale of the network FedEx has developed and the company's ongoing efforts to enhance its innovative services that help businesses of all sizes connect with customers and strengthen their operations. The study also highlights the impact of FedEx in India, where the company employs more than 2,900 team members and operates three major international gateways.
FedEx celebrated 50 years of operations on April 17, 2023. The company has the most extensive transportation network in the world, providing service to more than 220 countries and territories. Additionally, FedEx employs over 500,000 people across more than 5,000 facilities and moves approximately 14.5 million packages per day.
Key global highlights of the FedEx Economic Impact Report include:
Indirect impact: FedEx indirectly contributed an estimated $35 billion to global net economic output[2] in FY 2023.
Supply chain: FedEx contracted with roughly 100,000 suppliers in FY 2023 — 90% of which were small businesses. An analysis of spending with roughly 73,000 unique suppliers over calendar year 2022 revealed that the company's spending with these suppliers during that time supported 1.1 million jobs.
Trade: FedEx continued supporting trade policies that offer greater market access and efficiency for its customers. This included advocating in favor of provisions like de minimis allowances, which enable individuals and businesses of all sizes to import low-value goods without duties and taxes.
India impact
FedEx Express began operations in 1984 in India, and the country has played a critical role in enabling connectivity to and from the Asia Pacific, Middle East, and Africa (AMEA) region. The study found that with its extensive network, FedEx Express contributed 0.3% of net economic output in the Transportation, Storage, and Communications sector[3] in AMEA, including India, during FY 2023. Across all sectors of the AMEA economy, FedEx Express contributed 0.02% of total net economic output, which grew approximately 6% in FY 2023 to $44 trillion.
Kami Viswanathan, President of FedEx Express Middle East, Indian subcontinent, and Africa, said: "With the world's most extensive transportation network, we are dedicated to delivering value through smarter and sustainable solutions that drive global economic transformation. Our commitment extends to nurturing local talent and investing in advanced capabilities to drive innovation and foster growth in India. In doing so, we not only connect businesses across the globe but also contribute to the growth and development of the Indian economy."
FedEx Express recently integrated more than 30 electric vehicles (EVs) into its Indian fleet, complementing enhancements to the company's gateway based in the New Delhi Cargo Complex. The facility includes sustainable features such as solar energy and an advanced variable refrigerant volume cooling system that reduces electricity consumption by an estimated 15%.
Additionally, FedEx Express is committed to supporting India's innovation economy. In March 2023, the company announced plans to open its first Advanced Capability Community (ACC) in Hyderabad. The FedEx ACC will be staffed by full-time employees to support the development of technological and digital innovations that enable FedEx to provide even greater value in the global supply chain ecosystem. The company also launched the FedEx Innovation Lab (FIL) in May 2023 to make investments in early-stage digital start-ups in India, as well as the wider region.