NewZNew (Chandigarh) : In the hands of young, intelligent minds, technology can work wonders. As is the case with 26- year-old entrepreneur Saraansh Tandon, who has come up with Mobile App 'FeetPort' for field workforce management. The app aims at simplifying lives and saving time as well as energy. While addressing the media persons at Press Club in Chandigarh today, Saraansh Tandon gave a detailed presentation on the new app and its objectives.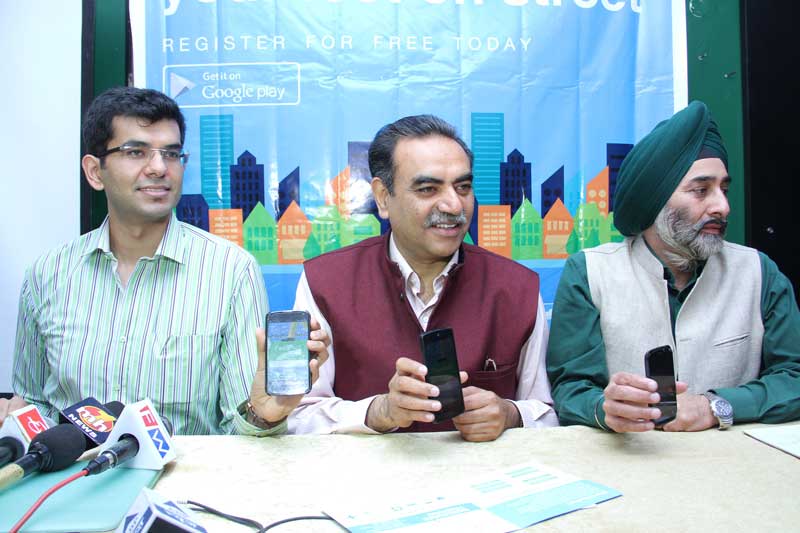 This app will be useful to track all the information about field workers in a particular area. You can monitor the movement and garner all the details in just a few seconds. For instance, if any telecom company has to send an employee for verification of a customer, he or she will capture all the details in a performa given in the app, click the picture and take the digital signature.  
Saraansh has not only created a wonder in the field of technology, but also made a mark in the social sphere as well. He is sure to touch the giddying heights of success in the times to come.
Not only this, in a first-of-its-kind initiative, a blood donation camp, being organized by Competent Foundation, will be managed through this app which will be inaugurated by Governor of Haryana, Kaptan Singh Solanki, on April 22.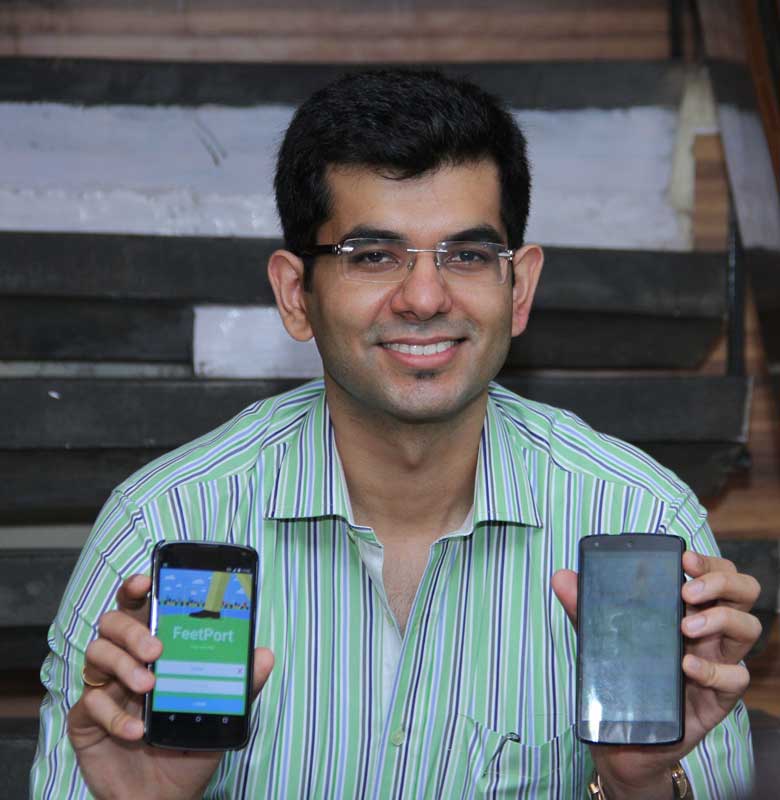 The process will begin with the registration of participants and their details, which will then be sent to a team of doctors who will give their approval. Through the app, the information will then be passed on to next desk and the participant will be able to donate blood. The data collected will then be sent to PGI.
The young entrepreneur, who is sure to achieve a lot in life, Saraansh Tandon, completed his BE from Thapar University, Patiala, in 2011. He worked as software engineer in Bank of America and Infotel in Gurgaon, before starting his own venture, Competent Groove. He has since then worked hard to establish the brand's name along with the Chairman of the group, Sanjay Tandon, who provided a brief history of the group and its activities.  
Says Saraansh Tandon, "I always had a dream of coming up with products that could simplify the lives of people. Feet Port is quite dynamic and can be used by any service provider. It will bring professionalism in work arena and generate efficiency. It took a year to develop Feet Port and its portfolio will be further increased; soon it will be used by common man."