First Punjabi OTT HEEROZ Launched: With changing times and evolving technology ruling the lives of people, OTT Platforms have emerged as a Global Choice and a new stream for Entertainment that can be used on almost Any Device, Any Time, and Anywhere.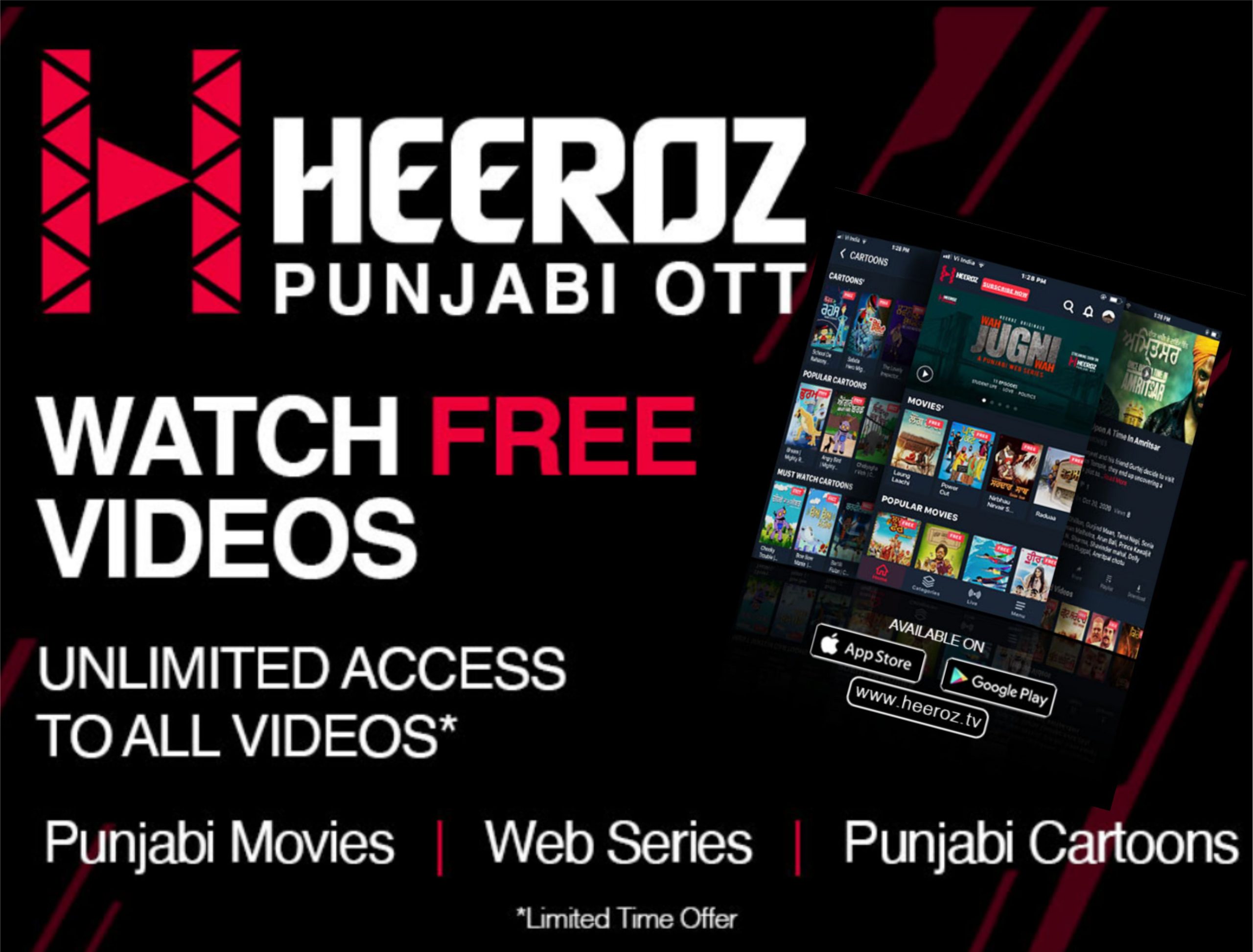 Catching up with the popularity and acceptance of the OTT, our own and 1st Punjabi OTT Platform is Here. After serving in the Punjabi Entertainment Industry for almost 3 decades, Catrack Entertainment has initiated a new endeavor 'HEEROZ Punjabi OTT' to cater to the Entertainment Appetite of Global Punjabi Audiences.
HEEROZ OTT Platform has everything for All especially the Younger generation, who are quite fond of the OTT medium, like Punjabi Movies, Movie Premieres, Exclusive Web Series, Music Videos, Short Movies, and for the first time, Punjabi Cartoons. It also has a 'Live' offering with 24 hr Live Music and News Channels and will also be Streaming Upcoming Popular Punjabi Live Events.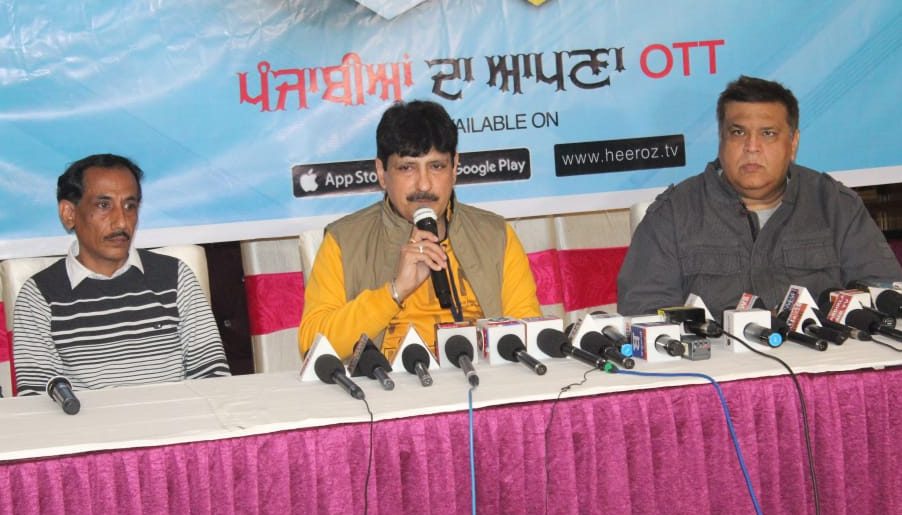 HEEROZ Punjabi OTT is an Entertainment Package for our Youth as well as the Full Family Audiences. It is available on the [email protected] and the Apps are available for free download on Google Play Store and Apple App Store. Soon the Heeroz Apps will be available on Android TV, Apple TV, and Amazon Firestick, for a broader reach and access.
'HEEROZ Punjabi OTT' – INTRODUCTION It's New. Yes, HEEROZ Punjabi OTT is a subscription service for watching Punjabi Movies, Punjabi Exclusive Web Series, Movie Premieres, Punjabi Cartoons, Punjabi Short Movies, Music Videos, LIVE Punjabi Music & News Channels, and Fun Learning Videos for Kids.
Looking for the best, popular, or classic Punjabi Movies or looking for rich literature of Punjab being presented as Web Series or Web Movies featuring and highlighting the glorious traditions, rituals, and beliefs of Punjabis living all over the world with their roots in the agriculture-rich state which is now grooming into a modern-day lifestyle hub.
Being integral and the most important part of our lives, our Kids can now watch their popular cartoon characters and animation series in Punjabi Languages. They can go on adding to their learning years by watching fun learning videos as well. All the content on Heeroz is family-friendly.
You can watch Comedy, Action, Family, or Musical Content on Heeroz, as per your taste, and will get notifications for new additions and releases. Our Web Series will be content-centric and will touch the lives of rural as well as urban people. HEEROZ has the ability to deliver content across Smart Phones, Smart TVs, and connected devices.
With the latest features available in our service, you can save data, watch anytime, download to watch offline, or watch on any device like Mobile, Laptop, TV, or Tab. Keep watching HEEROZ and getting recommendations for adding to your watch-list.