"Liver disease accounts for 2 million deaths annually," says Dr. Arvind Sahni, Director Gastroenterology & Hepatology, Fortis Hospital, Mohali
As an observance of the World Liver Day, Fortis Hospital, Mohali conducted an interactive talk session in association with Mohali Senior Citizens Society, here today. Emphasizing on the scenario of 'Liver diseases in the elderly population', Dr. Arvind Sahni, Director Gastroenterology & Hepatology, Fortis Hospital, Mohali said, "Liver disease accounts for 2 million deaths annually globally.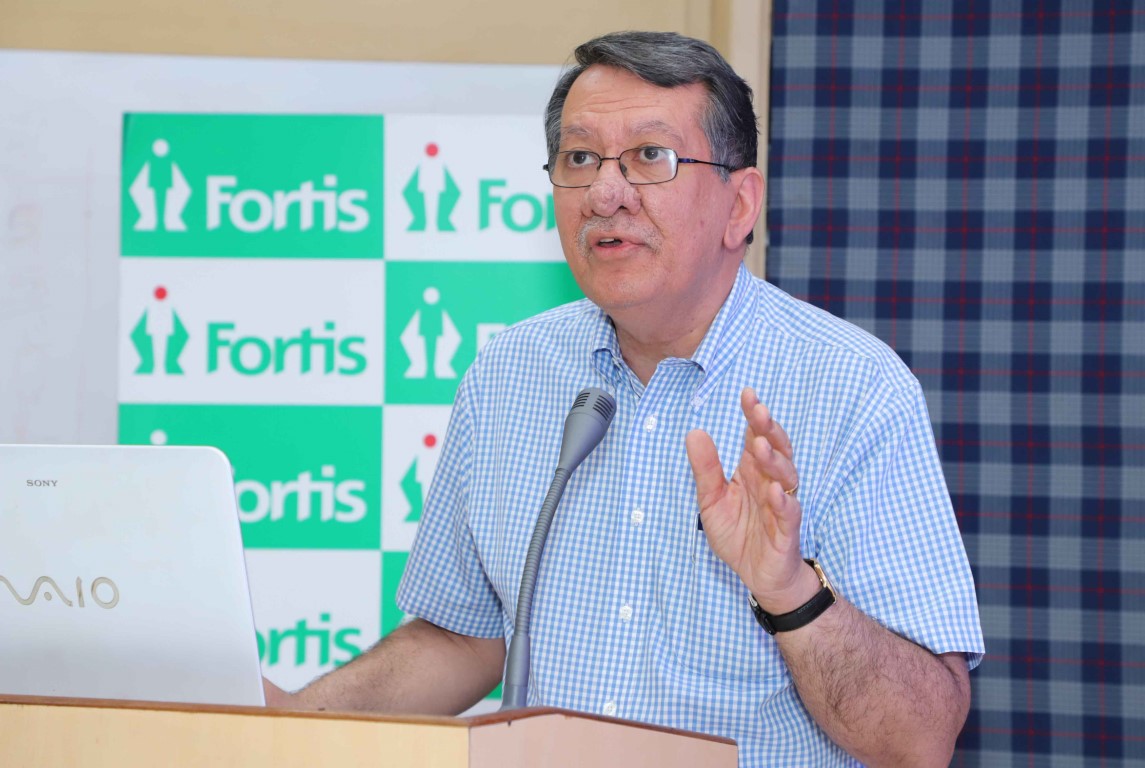 Out of these, 1 million deaths are due to liver cirrhosis and another 1 million are due to viral hepatitis B, C and liver cancer. Alcohol, viral hepatitis B, C and nonalcoholic fatty liver disease (NAFLD) are among the top 4 causes of liver cirrhosis. Diabetics and obese people are more prone to develop cirrhosis."
He further added, "In USA, liver disease is the 4th leading cause of death in people aged between 45-60 years. Liver cirrhosis causes a huge economic burden and also decreases the quality of life. India falls in an intermediate endemic zone for viral hepatitis B & C. In certain parts of Haryana and Punjab hepatitis C infection is more prevalent than hepatitis B. Viral hepatitis B & C cause liver cirrhosis & liver cancer, and share a common mode of blood-borne transmission like HIV virus. Hepatitis B virus is 100 times more infective than HIV virus."
Dr. Arvind also informed that the signs and symptoms of liver cirrhosis may include jaundice, abdominal pain, weight gain, weight loss, vomiting, abdominal distension, drowsiness, blood in vomiting or in stools, persistent fever, fatigue, body itching, anemia, swelling of the feet, swelling of abdomen, and decreased urine output.
He further equipped the members about the prevention of liver diseases which include three doses of Hepatitis B vaccines at day 0, 1 month and 6 months. "If you are obese should lose 7 -10% of body weight, limit consumption of alcohol, avoid smoking, limit consumption of soft drinks, and exercise at least 5 days per week for 45 mins; burn 350 – 400 calories if you are obese,"saidDr. Arvind
"Avoid OTC medication which could be harmful to your liver 6. Drink 2 or more cups of caffeinated coffee only. Avoid visiting a roadside barber, and avoid sharing your safety razor, blades, nail cutter, toothbrush etc. if you are hepatitis B or C positive,"he added.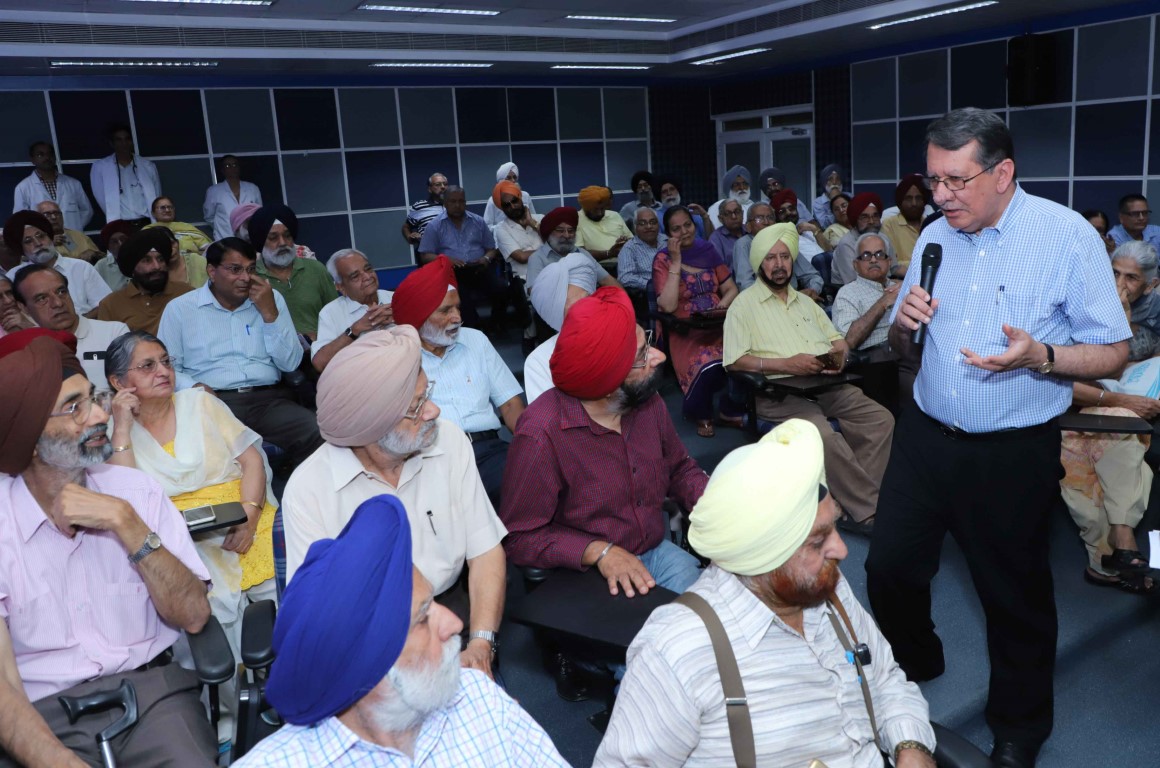 Informing about the current and future treatment of liver disease, Dr. Arvind said, "Very effective anti-viral drugs are available for Hepatitis B and C infection. New drugs for the nonalcoholic fatty liver disease are on the horizon, and advanced loco-regional therapies for liver cancer are available in the country."
In north India, approximately 800-900 liver transplants are done every year, and a majority (80%) of the people are living with related liver transplants.
"Cautious optimism must be exercised in the field of Stem Cell therapy, in liver disease. The common sources for stem cell include bone marrow, umbilical cord, and blood.  The decision of Indian government to regulate the stem cell therapy is a step in right direction, which will help to decrease any potential misuse of this relatively new and evolving therapy," concluded Dr. Arvind.