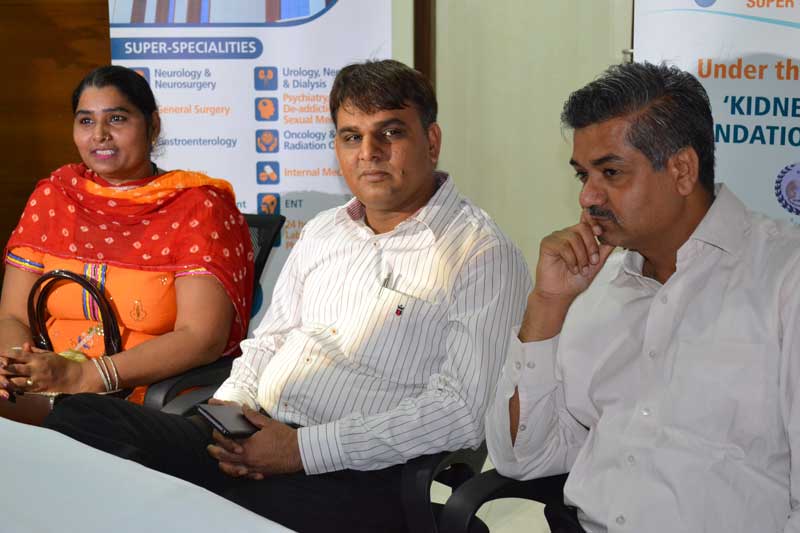 NewZNew (S A S Nagar) : When there was no Jan Janani scheme, which was initiated by the government, there were quite a number of cases of VVF (Vesico-Vaginal Fistula) – a problem in which the urinary bladder gets punctured and vagina connects with it directly. During prolonged and obstructed labour 'mismanagement' by 'daayis' in earlier times, led to the bladder being punctured. As a result, women had 'urine leaking' problems, day and night, for at least 6-8 weeks before a repair could be done on them. After Jan Janani scheme, these VVF cases gradually reduced. However, nowadays it has resurfaced. Reason: Unwarranted Hysterectomy by some medical practitioners. "We have at least 20 patients who are on follow up and will require VVF repair down the line." shared Dr Rajesh Gulia, Director, Mayo Super Speciality Hospital (MSSH), Mohali.
Did free of cost VVF Laproscopic Repair surgery on patient
"A recent case has come to us all the way from Ambala Private Hospital, where this 38-year-old woman underwent 'unwarranted hysterectomy' in January 2015. We performed 'free of cost' 'Laproscopic VVF Repair Surgery' on her in April, which is the first such advanced laparoscopic surgery ever done in Tricity. Although VVF repair is done through open surgery in government as well as private hospitals' said Dr Virendra Dhankar, Head of Laproscopic Unit, Urology Department, Mayo Super Speciality Hospital, Mohali, for the first time the Laparoscopic method has been used to make this complicated surgery more perfect and with faster recovery for the patient.
Long wait
"Due to 24X7 urine leaking problem, I did not go to my home in Patiala for three months. I did not meet my children before I got operated at MSSH," shared a patient Savita (name changed). Explaining further about the patient, Dr Dhankar said, "She gradually developed depression and suicidal tendencies by the time she reached our hospital. Looking at her condition and her family's financial status, we thought of performing free laproscopic VVF repair surgery. At MSSH, we have done 'charity surgeries' earlier as well, under the Kidney Care Foundation of India. In this venture, poor patients do not have to bear any expenses."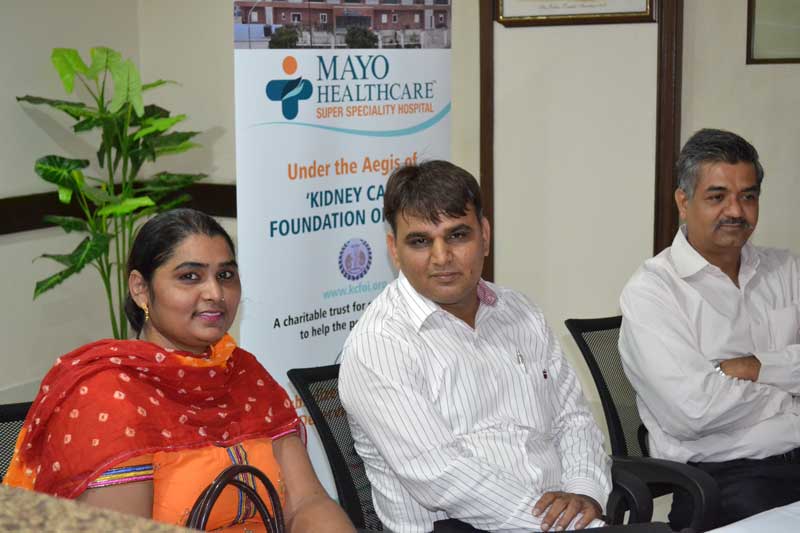 Serious problem
Explaining the problems due to 'Unwarranted Hysterectomy', Dr Gulia added, "VVF is a serious problem in which a patient has to suffer at least for two months because the healing time for the punctured tissues of bladder is 6-8 weeks. Only then a surgery can be performed. As this is the first Laproscopic VVF repair surgery in Tricity, now there is no need for open VVF repair surgery depending on the case."