Giggles and Laughter riot in 'Band Vaaje' gets a Thumbs-up from the audience : 'Band Vaaje' is a Punjabi comedy film presented by Shah an Shah pictures and A & A Advisors, along with Rising Star Entertainment Inc.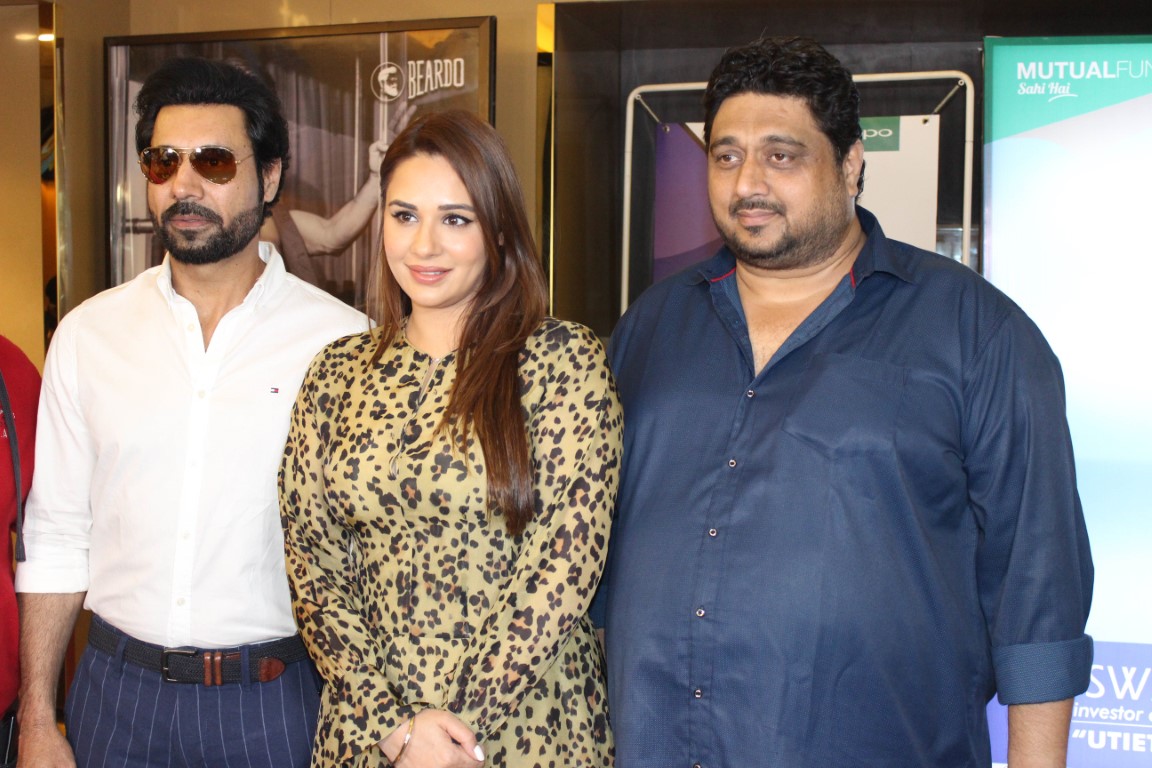 The film has finally hit the screens all over the world. A special screening of the film was held today in Chandigarh.
The film stars Mandy Takhar and Binnu Dhillon in the leading roles. Other than them, the film also stars Gurpreet Ghuggi, Jaswinder Bhalla, Smeep Kang, and Nirmal Rishi in important roles. Smeep Kang, one of the most celebrated directors of the Punjabi industry, has directed the film. The entire project has been produced by Jatinder Shah, Pooja Gujral, Atul Bhalla and Amit Bhalla. Vaibhav and Shreya have written the story of the film.
Film revolves around an Indian boy who falls for a Pakistani girl and thereafter his ways to take his love across the border in the funniest ways ever.
Band Vaaje film has released in 243 cinema theatres and will run 1050 shows per day in India. It has also released across US, UK, Canada, Australia and New Zealand. As per the first reports across the globe, the film is receiving love at the box office.
Shah An Shah Pictures, the producers of the film shared their gratitude for all the love. Jatinder Shah and Pooja Gujral from Shan an Shah pictures, said, "Band Vaaje is a light-hearted film. We realise the truth of today's stressful times. Thus, this film is specifically made so audiences go into the movie theatres and come out stress-free and laughing. We are really grateful for the response we are receiving so far. Binnu Dhillon and Mandy Takhar's chemistry is being loved. And people are also enjoying the laughter riot created by the three most loved Punjabi comedians, Binnu Dhillon, Gurpreet Ghuggi and Jaswinder Bhalla."
Amit Bhalla and Atul Bhalla of A&A Advisors said "A lot of comedy films are made in the Punjabi entertainment industry, and often they are pegged as content-less. However, Band Vaaje is different; we have made sure to make a situational comedy. Our only mission was to deliver quality work, and we hope we have done it successfully. We look forward to more love to Band Vaaje. We hope that the audience continues to support our entire team throughout."
Munish Sahni's Omjee Group has distributed 'Band Vaaje' that has released on 15th March 2019, worldwide.