NewZNew (Chandigarh) : Catch them young, watch them grow is the mantra is of Indian Models Group (IMG). IMG Associates is a talent management group of experts which promotes fresh talent in the modelling industry. The entire venture is managed by Sunny Verma along with Gaurav Rana. The operations are handled by Sunny Verma who hails from Shimla and co-founded the agency in Chandigarh. Sunny has 4 years of experience in the modelling industry which gives him an impetus to give the fresh budding talent exposure to a wider audience, besides providing them with more work and opportunities to grow in the field and earn well.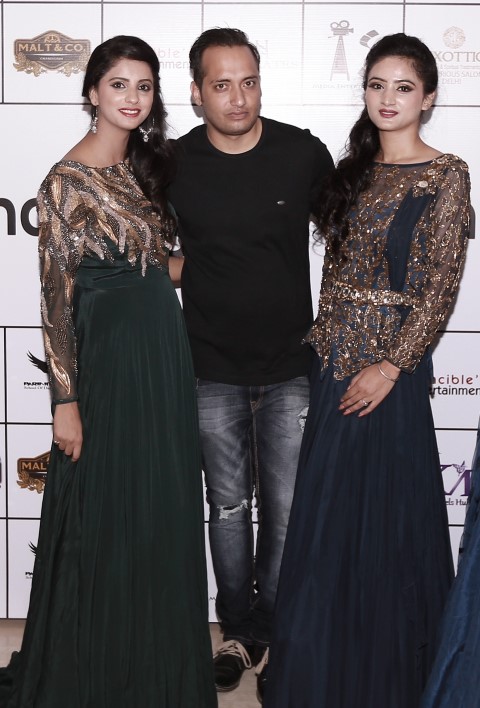 Recently IMG organized two big fashion shows in Chandigarh hosting renowned designers in the month of May and August. The show was entirely inspired to exhibit creativity, originality and fresh talent. Models that walked the ramp were raw, capable and first timers. The show gave thenew legionhands on experience and unparalleled access to the entertainment industry with backing of superior knowledge and experience. IMG strives to provide a unique and invaluable platform for fresh talent to enter the world of fashion.
According to Sunny Verma, co-founder, IMG "I myself came into this industry a couple of years back and realized that there are very few agencies or fashion events which are done with new fresh talent. Everyone wanted to work with experienced models. I was once asked that if event organizers or fashion designers only prefer working with experienced models then how debutants will ever get a chance. Hence, I took it up on myself to give budding talent a platform where they are mentored by industry experts and this significantly fast tracks their experience and career path. "
IMG is an ideal interface between the aspiring talents and industry demands. IMG's approach to managing the careers of fresh talent combined with a keen eye for recognizing and scouting new faces, has established a reputation for innovative thinking with a strong understanding of the marketplace for client's needs. This past year IMG has launched 12 to 13 new faces in the modelling world.  Rachita joshi, Neha Chaudhary, Shweta Dogra, AakritiNanta, Kritka Goyal, Priya Bhardwaj and DushyantDhantaare a few names who started their career with IMG and are going places.
Putting fresh talent on the fashion map, IMG is facilitating this young brigade to walk the ramp in the upcoming top notch events like Glam Night Chandigarh which is all set to inspire stylish and elite in November. The models are also ready to sizzle on the stage of Delhi Glam Night which will be held in December 2016.  With endless potential and matchless talent, IMG is sure to convert some fresh talent into future supermodels.