Global Fashion Summer Stylists -A Lifestyle and Home Decor Exhibition starts: The much-awaited Global Fashion Summer Stylists – a lifestyle and home décor exhibition – has started at Himachal Bhawan in Sector 28 here. The exhibition will be on till April 17 from 11 am to 8 pm daily.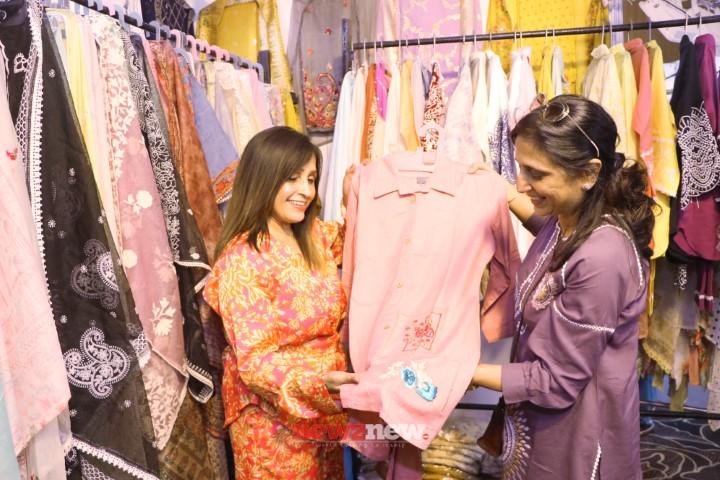 Rattandeep Singh Walia, Director and Co-Founder, Global Fashion, said, "The exhibition is a unique amalgam of trends and designs, with as many as 50 stalls of different labels from various parts of India presenting their wares."
Mrs. Aman Walia, Co-Founder, Global Fashion, said, "There is a wide variety of lifestyle related products on display. We have intricate jewellery, trendy summer fashion, availability of a range of beautiful denims, designer Pakistani suits, Ayurveda for a better life, and much more."
In a first for a lifestyle exhibition start-ups are presenting their innovative products. Many start-ups are displaying their products under the banner of Start-up Accelerator Chamber of Commerce (SACC) India which is a social organisation working to build a stronger start-up ecosystem in the region of northern India.
Some start-up founders present at the exhibition include Shreya Pandey, Founder of Diva Damm, an Indian ethnic plus size inclusive clothing brand; Diksha, Founder of Fabdrop, a western clothing brand; Amarjeet, Founder of Amrit Dhara; Mehtaab, Founder of Nazakaat India – an accessories brand; Priyanka, Founder of Sashakt Nari Healthcare products and more.
The exhibition addresses the summer season well and has a plethora of smart designs for women to not just beat the heat but also look trendy at the same time. Sanjana from Delhi leads by bringing linen, garments having Lucknowi embroideries on beautiful georgette fabrics, breath-taking linen co-ord sets and Organza fabric based designer wear.
Neetu has brought traditional attires under her label 'Nari Collections', the Pakistani Suits showcase by Pallavi is attracting a lot of eyeballs, textile designer from Delhi – Moushami Sen  has awe inspiring Denim outfits & bags which have work like 'Kantha' & 'Lucknowi embroidery' also done some, this stands the collection apart.
Swati Bhatti Sharma is presenting two labels- under 'Modele' she has customised Indo Western outfits  and  intricately embroidered pieces. She has a treasure trove of Resin Artwork based products under Kazaru.
Diksha and Ayushi have on offer under their label 'Suramya' unique hand-painted jewellery and sarees. The pieces have to be seen to be believed.
Apart from designer wear and jewellery there is an option of getting one's hands on some very appealing home decor items. 'Sādhya' – is displaying a range of hand-crafted decor by the best of craftsmen. Founder of Sadhya – Gurman Banga has ensured a good variety.
Children too have something to cheer about. Gurnoor Book Cafe has books from all genres pertaining to children.  There are also stalls showcasing India's traditional Ayurveda herbs which have been brought by tribals from Madhya Pradesh. What's more, a tarot reader too is present.