Ludhiana, February 22, 2016: The GMMSA Expo 2016 concluded on Monday at Dana Mandi on Bahadurke Road in Ludhiana after being a resounding success. Giving the garment industry insight into the latest technology the expo was a great hit with the visitors who came and got a taste of the latest innovations. More than 53,000 people thronged the expo during 4 days.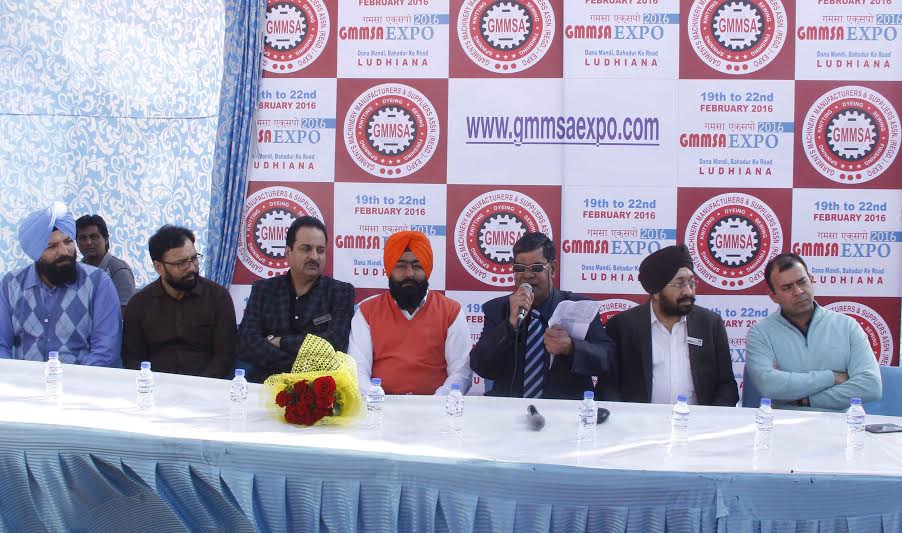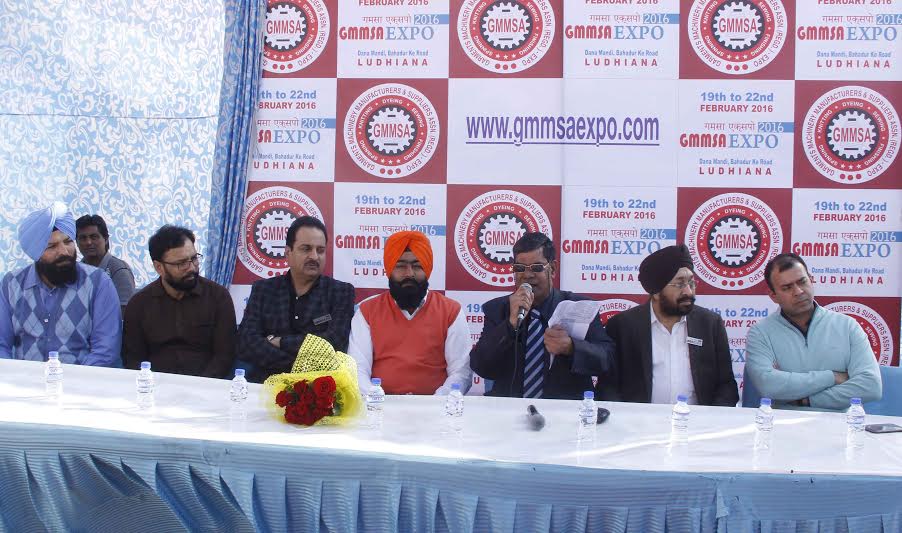 A closing ceremony was organised where the Garments Machinery Manufacturers & Suppliers Association (GMMSA) – EXPO facilitated the exhibitors for their participation and seeked their support for next year 2017. Present during the ceremony were Mr. Ram Krishan – Administrator GMMSA, Mr. Narinder Kumar, Mr. Gurpreet Singh, Mr. Rajesh Krishan, Mr. Amit Jain, Mr. Parmesh Wasist, Mr. Gurdev Singh, Mr. Jatinder Sudera, Mr. Pankaj Kalra, Mr. Mohan Chawla, Mr. Rajinder Bhamra, Mr. Sukhwinder Singh, Mr. Davinder Pal and other delegates.
Speaking on the occasion, Mr. Ram Krishan – Administrator, GMMSA Expo India 2016 said that "The objective of this Expo is to provide latest technology and know-how at the doorsteps of the industry at the Manchester of India, Ludhiana to give a shot in the arm of garment manufacturing industry and keep the industry appraised to compete in the domestic as well as in the global market.
The garment manufacturing industry is about productivity and efficiency; many foreign companies have heavily invested in this endeavour. Mr. Narinder Kumar Proprietor of Narinder International said, "Technology is moving at a fast pace and companies are in a race to patent the latest technologies that they have developed. In the bargain, we get the best of technology. Taiwanese company RunShan Knitting Machines has launched a high speed knitting machine that also provides progressive stitching."
The newly launched automatic folding and bagging machine was launched by Paradise Engineering Corporation and was appreciated by the industry for cost cutting in packaging and enhancing productivity. Mr. Rajesh Krishan – CEO of the  company thanked the GMMSA EXPO for providing this grand opportunity to exhibitors to present their new products and innovations.
Making it easier for the Indian manufacturer to access maintenance services Gurdev Singh, Owner, Elex International said, "We have tried to give Indian manufacturers the convenience of having an brand to bank upon. We have on display here power knitting machines here that are single-system and fully fashioned computerised." His son Gurkanwar Panesar, who was also present at the expo said, "When people use Indian machines it is easy for them to, later on, get spare parts and maintenance is also relatively easier."
The six system German knitting machines on display at the exhibition achieve double production on their 100 Inc beds. Mr. Rajesh Sharma of Knit Plus said, "The German machines are made of steel and they weigh four times the weight of the Chinese machines. This technology was relevant 15 years ago and will be relevant for the next 15 years."
Mr. Vipin Sehgal, Director of Alpex Exports Pvt Ltd said, "We are offering power solutions for the industry. Solar setups help in reducing the consumption of electricity and they also reduce the carbon footprint."
Upgrading production, the rhinestone machine can paste 200 stones per minute. The machine available at the Star Trader's stall at the expo is a multi tasker. Mr. Ankur Malik Proprietor of Star Traders said, "The rhinestone machine does embroidery, zari and pastes stones. The machine is computerised and is made in China."