Go Man-Go Festival starts at Velvet Clarks Exotica, fest will be on till July 24: Get ready to enjoy sumptuous, mouth watering dishes made of pure, healthier organic mangoes at Velvet Clarks Exotica, Zirakpur-Chandigarh.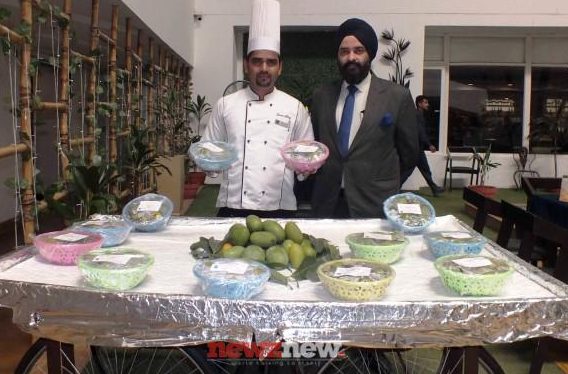 The tricity's much awaited 'Go Man-Go Festival' has kicked off and will go on till July 24. It's open from 7 PM to 11 PM.
Mangoes have been used creatively to design a mouth watering starter and main course menu. Some of these are Paneer Ambi Tikka, Chicken Tikka with mango dips, Mango Kofta, Mango Chicken, Raw Mango Cucumber Gazpacho, BBQ Mango Salad, Mango Phirni, Mango Lassi, and Aam Panna among others.
Talking to media persons, Maninderjit Singh, General Manager, Velvet Clarks Exotica, said: "Mangoes used to prepare the lip smacking cuisine are from a farm spread across 13 acres of area. No pesticides have been used and the mango trees have been grown organically. Due to this the fruits are tastier and healthier. The festival follows 'the farm to fork model' as mangoes are brought to the consumer's table  straight from the farm without any intermediaries." He said that since 2015, 'Go Man-Go Festival' has been the most awaited event for the food aficionados of the tricity. "Their patronage is a great support for us,"  he added.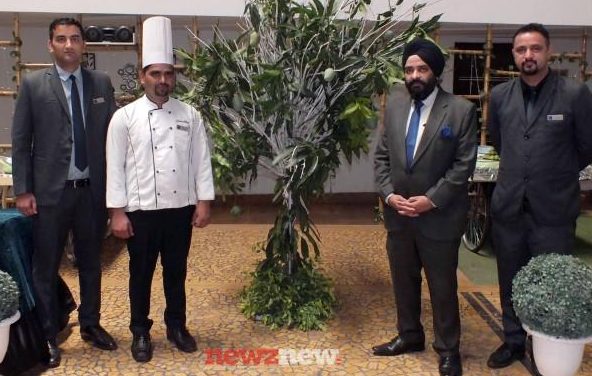 Mango varieties used for making dishes include Chausa, Langra, Amrapali, Dasheri and Sindoori.
According to Kamal Singh, Sous Chef, Velvet Clarks Exotica, "Normally mango recipes include beverages like mango shake, aam panna etc, however not many people experiment with food starters and main course based on mangoes. We have done just that! Some of our signature dishes include Mango curry chicken in the main course and  in starters Ambi paneer is a must try. There are other dishes which have been curated for those in love with mangoes."
Some more gastronomic delights that beckon food lovers include –  Chicken mango grilled bruschetta, and Vegetable mango galouti kebab in snacks among others. There is a unique cold soup offering – Raw mango cucumber mint gazpacho. In salads and raitas there's Raw mango with vinegar dressing and Momika Raita among others. In main-course Mango kofta, Pahari ambli daal, Grilled chicken in cream mango sauce etc.
Deserts like Mango Kulfi and Mango Phirni are enticing. One can wash it all down well with a Mango shake or Mango lassi.
Meal for two costs approximately Rs 1200 with taxes.