"CII session calls for Effective and Good Corporate Governance"
"Independent Directors are custodians of the Stakeholders interest: CII  
NewZNew (Chandigarh) : With the objective of fostering a culture of good corporate governance, Confederation of Indian Industry (CII) in association with The Institute of Chartered Accountants of India, Chandigarh branch, organised a very informative interactive session on Corporate Governance and role of Independent Directors with Mr Amarjit Chopra, Past President, Institute of Chartered Accountants of India, here on Monday.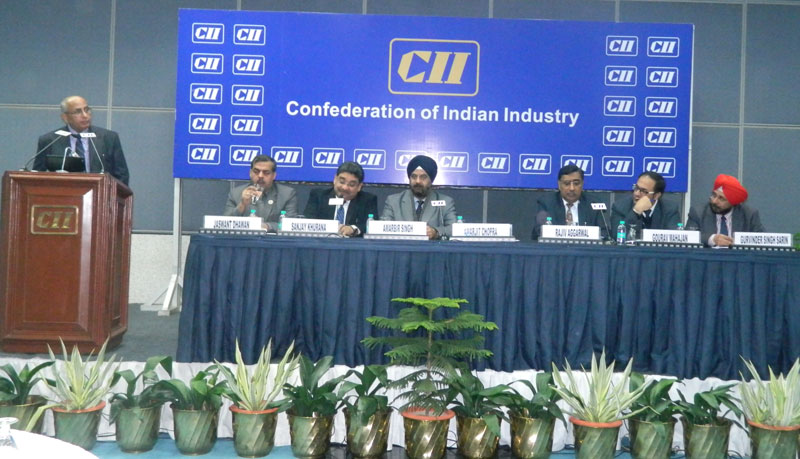 The sessions dwelled on the need for Good Corporate Governance Practices and role of Independent Directors in Corporate Governance.
"Transparency in corporate governance is crucial for the growth, profitability and stability of any business, the need for good corporate governance has strengthened due to growing competition amongst businesses in all economic sectors at the national, as well as international level" said Mr Amarjit Chopra, Past President, Institute of Chartered Accountants of India.
"Independent directors have emerged as the foundations of the worldwide corporate governance movement, their increased presence in the boardroom has been addressed as an effective deterrent to fraud and mismanagement, inefficient use of resources, inequality and unaccountability of decisions; and as a forerunner for striking the right balance between individual, economic and social interest", he added.
Mr Rajiv Aggarwal, Chairman, CII Himachal Pradesh State Council, shared that "Role of Independent Directors in companies is evolving very strongly in recent times."
"Independent Directors play a key role in the entire mosaic of corporate governance and it is increasingly being recognized that independent directors occupy a pivotal position with respect to the progress of the company", he further added.
The session was well attended by more than 80 CAs, Company Secretaries and industry members.