newznew (Chandigarh) : With ready infrastructure and technology in place to nurture a cycling culture, European nations are example of how the right kind of government support and technological solutions can not only boost the cycle industry but also promote an eco-friendly and healthy lifestyle for the general masses. Experts from European nations said this at Session on Technology Gaps & Digital Manufacturing held at The Bicycle ExCon 2016 organised by Confederation of Indian Industry, in collaboration with Government of Punjab, All India Cycle Manufacturers Association (AICMA), and Chandigarh Tourism.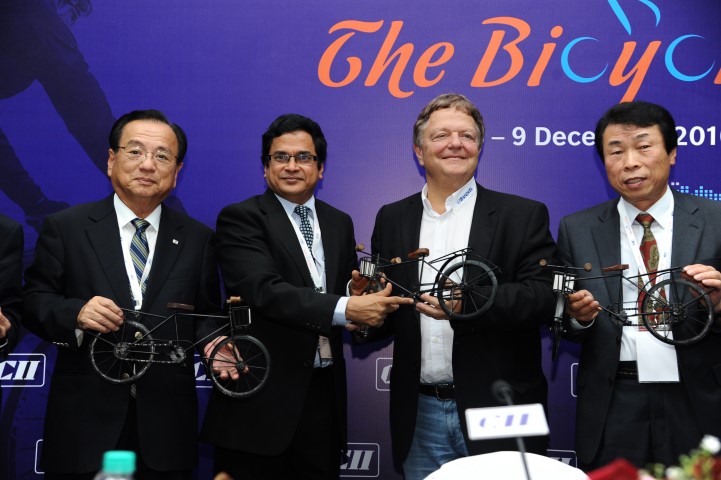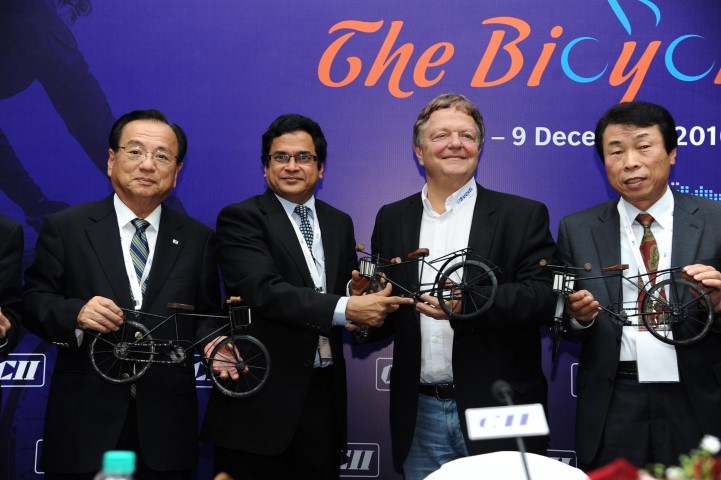 Peter Brolos, Head of Marketing and Product Development, Hero Cycles, Europe, said successful emerging trends in EU-bicycle market were because quick adaptive market, flexibility to innovate and customization. He cited Denmark Capital Copenhagen as an example with 63% cycle consumers owing to exclusive Cycling infrastructure like Cycle stands, highways, Roads, Cycle pumps, resting stands, tilted dustbins, Green light lanes, etc.
Sharad Verma, Partner & MD Boston Boston Consulting Group, said the bicycle industry should focus on tier three and four cities because due to changing lifestyle demands and desire for healthier lifestyle people here were ready to spend on latest products.
Moreno Fioravanti, Member, (CONEBI) Confederation of the European Bicycle Industries, said only Innovation was the key to stimulate demand and as an alternate to the automobile industry, quality of products cannot be compromised.
Dr Zhaoyang Wang, CEO, Melie Group & Pheonix Bicycles, suggested three key strengths to make Indian market global standards labour, quality, innovation.
At the session on 'Frontier Business Processes- Skill Development, Brand Building and E-Commerce', experts emphasised on the need for innovation and design for the emerging bicycle industry in India.
K C Ramamoorthy, Vice-President, International Business, TI Cycles of India, said, "Technology is bringing in revolutionary changes in creation, delivery and consumption of products. With the vastly improved quality of brands, making a choice is becoming increasingly difficult for most customers. While lack of variety moved consumers from traditional stores to modern and big retail, complexity is driving them towards sources that will help to simplify and ease their purchase decisions. India, with 400 million internet users, is a huge market waiting to be explored. The bicycle industry needs to substantially move to the digital marketplace and offer strategically to the consumers."
Gurmeet Singh Kular, President, Federation of Industrial and Commercial Organisation, (FICO), Ludhiana, said, "Today, the demand is for high-end and electric cycles but we are the world leaders in manufacturing old style common man's bicycles. We lag in innovative technology and international designs. We need to join hands with global players in the bicycle industry such as China and Taiwan to boost the Indian market. With international players coming in, India can become a hub for export of high-end bicycles as creation of a unique eco-system can result in reduction of production cost as well."
At the session on 'International best practices for expanding cycling demand', experts said that by way of making bicycling a recreational activity, we need to promote cycling as a healthy activity among all age groups.