NewZNew (Chandigarh) : Grooming zone announced the date of the region's leading workshop for acting and Modeling by Kaushik Ghosh in Chandigarh today. The workshop will be started since 29th Sep till 6th October in Chandigarh. Mr. Kaushik Ghosh with Mr Jatinder, MD Grooming zone was present at the event. This 8 days workshop will be open for kids, male and female in the age group of 5 years to 35 years. Guru Kaushik Ghosh and his team personally groom these participants.
Mr. Kaushik Ghosh is well noted page 3 personality in the entire world. He has given a number of brilliant actors to the industry such as Sushmita Sen, Sonu Sood, Rahul Dev, Mukul Dev and many more. Mr. Ghosh is a leading Bollywood fashion show director and internationally renowned groomer for model/Bollywood actors. He has directed and produced more than 2000 fashion shows and conducted more than 400 workshops.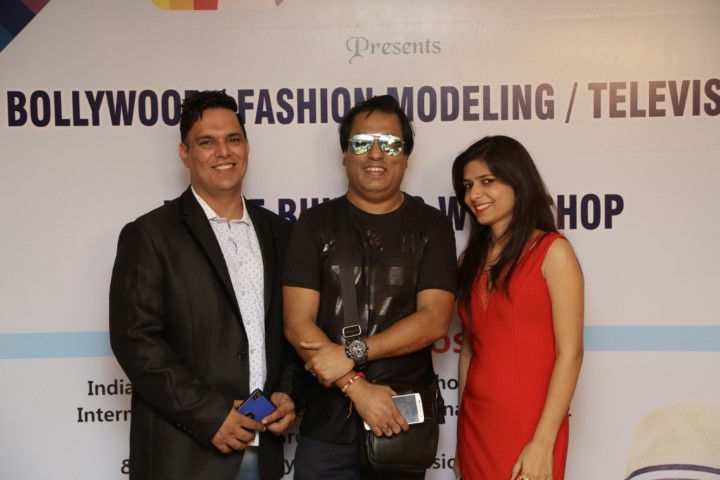 Mr. Jatinder, MD, Grooming Zone said. He himself belongs to Chandigarh.  Chandigarh, Punjab, Haryana and Himachal Pradesh are packed with full of talented people, but they don't have any professional platform  in the region. Lack of opportunity most of the talent waste and can't be utilized. We are very glad to announce the date for Mr. Kaushik Ghosh's workshop in Chandigarh. Mr. Kaushik is well known name in the entire Bollywood industry and we are expecting  our people from the region will grab this opportunity and sharp their skills in acting and modeling.
Mr. Ghosh said, I appreciate the talent of this region. These days you can easily find the well renowned names of the glamour industry and Bollywood from the Chandigarh and Punjab. Many candidates are doing good who were part of our last workshop. I really enjoy working with the talented people and get this enjoyment and pleasure here. We wish to give a right direction to the talent as happened in our last workshop.
In the previous session Grooming Zone has given well renowned candidate to the industry. Ms. Neha Dabar miss India 2015 and you will see her in Yashraj movie soon. Ms. Kareena was a winner of best smile in Palash Miss India 2015. Roopam, Shekhar, and Abhishek are doing work with renowned brands and few are working in movies.