Sophisticated, sharp and spontaneous, Ms Gunjan Gaur is the tour-de-force behind the Alps Beauty Group. Having spent over two decades in the beauty industry, there's hardly anything that she hasn't done or achieved.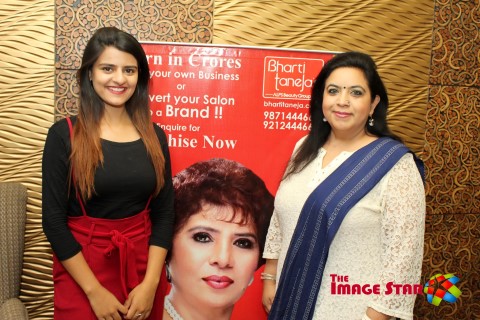 A powerhouse of talent, she is the brain and the backbone of Alps Beauty Group. During her visit at Chandigarh,
The clarity and confidence that Ms Gunjan Gaur works with are dazzling and so is her common sense. A woman who has always remained far ahead of her times, she pioneered permanent makeup well ahead in her career. Presently, she is known as India's best Permanent Makeup Expert – a title she rightly deserves.
While working, Ms Gunjan Gaur gives off energy, focused attention and warmth, and this fantastic style of working has made her a sought-after makeup expert in the industry. She has worked with India's top models, TV artists, Bollywood celebrities and cricket stars (M.S Dhoni).
Her columns in newspapers and magazine are widely read by women across the country. Just like her columns, Ms Gunjan Gaur's TV shows also enjoy great popularity. Her immense knowledge and expertise in the field of beauty and makeup has made her the 'go-to' expert of thousands of women who follow her advice to T.

Her expertise in the field of skincare and beauty has also been acknowledged and applauded by key players of the beauty industry. She is often invited as an expert for workshops, conferences & training programs organized by India's most famed beauty brands such as Dabur, Fem, Vatika, Body Shop, Amway, AHA, Frankfinn and several other government/non-government polytechnics.
Ms Gunjan Gaur has also been closely involved in designing the syllabus module for beauty related courses for CBSE for senior level classes and in various other polytechnic institutes approved by Government of India.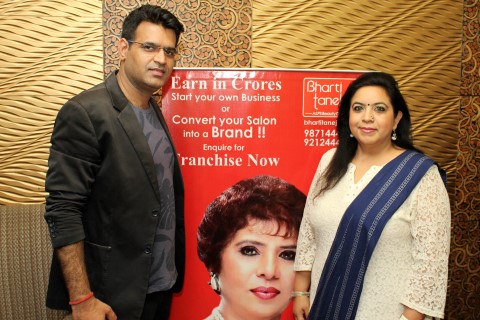 A multi-tasker, she has a knack for taking up challenges. From drawing out layouts and designing interiors of salons to putting together the entire course content, syllabus module and tool-kit of the Academy, she has an eye for details and an unmatched skill to wrap up multiple tasks with an effortless ease.
A testimony of her determination, hard work & strong business acumen, the award of 'The Fastest Growing Salon Chain in India' by Franchise India for opening '40 salons in a short span of two years' is among many glorious badges that adorn her cabin's shelves. The industry fondly calls her the 'Salon Management Guru' and she is often invited as a Guest Speaker for workshops, seminars and round-table discussions on 'how to be a successful beauty entrepreneur'. 

In addition to this, Ms Gunjan Gaur has bagged prestigious awards like; "Woman with Outstanding Creativity Award" for her outstanding creativity in the field of Beauty and Permanent Makeup, the "RAJIV GANDHI EXCELLENCE AWARD " for her philanthropic work with Cancer patients and 'The Most Preferred Salon Management Trainer' by I-diva award category. Recently she won the 'HALL OF THE FAME ' award and made the WORLD RECORD of doing 345 make-ups in just 2 hours with the team. 

A people's person, she enjoys great popularity among her students, who look up to her not just for makeup lessons but also for life lessons. A great motivator, she always encourages young girls to dare to dream big and make it happen.
Leading by example, Ms Gunjan Gaur's meteoric rise in the makeup world purely on the basis of her talent and hard work inspires many young girls.