newznew (Chandigarh) : Gurdas Maan and Jatinder Shah both need no introduction as both are the cine stars from Punjabi music industry. Both joined hands to launch a production house "Shah An Shah Pictures". First look of the movie with this banner has been released. Movie is 'Nankana above all religion' which will star Punjab's ever favorite Gurdas Mann although his wife Manjeet Mann is going to direct this movie.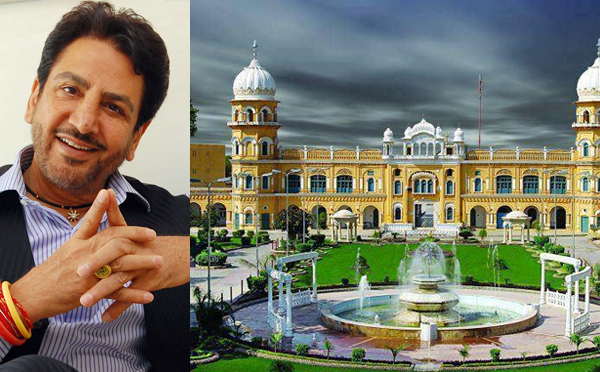 No doubt Jatinder Shah will himself give the musical magic to the movie. Movie will be out next year on the Punjab's favorite Festival Visaakhi means 13 April, 2018. We wish a very good luck to the whole team of the movie and upcoming production house "Shah An Shah Pictures".
Raba Meher Karin, terey hath hai sab kuch! Mehnat karn di matt bakshin. NANKANA directed by my dear Wife Manjeet, Produced by my dear Jatinder Shah & Pooja Gujral. Shah and Shah pictures

Gurdas Maanさんの投稿 2017年4月27日(木)
Movie Info
Movie Name – Nankana
Director – Manjeet Maan
Starring – Gurdas Maan
Music – Jatinder Shah
Releasing – 13 April 2018
Banner – Shah an Shah Pictures
The multi-talented superstar of Punjabi film industry 'Gurdas Maan' is all set to start up with his new project. This time it's not related to a song, but he is coming up with a movie. The film has been titled as 'Nankana' and it will be produced under the home production of Gurdas Maan named as 'Sai production'. As the name suggest, the story of 'Nankana' will be based on the sikh shrine 'Nankana Sahib', that is located in the Punjab province of Pakistan.
'Gurdas Mann' is considered to be the notable figure in the world of Punjabi music and he has also contributed a lot for the Punjabi film Industry. His contributions and achievements have given the Punjabi film industry, a recognization in the entire world. It will be heartwarming situation to see such a personality who has almost given new spark or rather who started the Punjabi Industry, working for the same.