Nalayaks, the robotics team of Hallmark Public School-Panchkula feels ecstatic on its splendid triumph of 'Best Robot Design for Strategy Innovation' Award amongst 91 teams from 36 different countries in the FLL International Open Championship at University of Bath, Bath (United Kingdom). India stands proud to witness its budding technical experts-Jatin Chhabra, Pankhuri Garg and Kunal Garg – at such a tender age making their country win such a significant award and get recognised at global platform.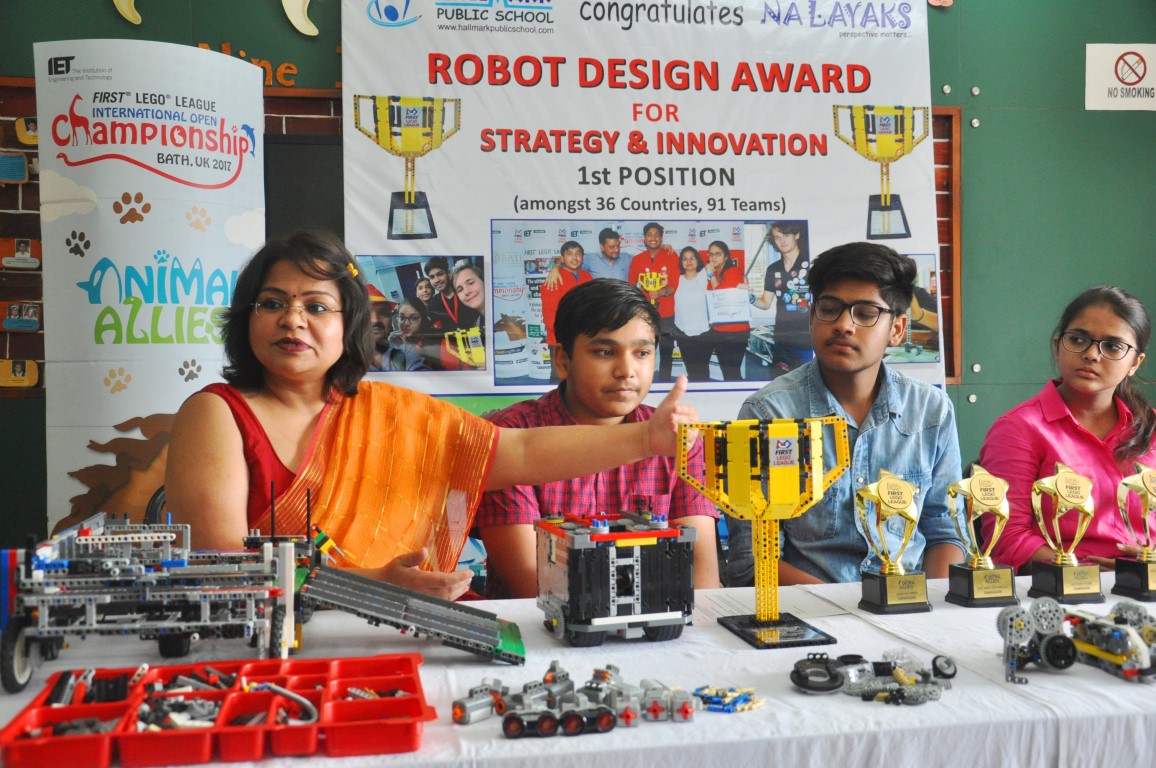 Once again the Nalayaks have proved that they are Genius. The team believes that it's their perspective that matters the most. As impossible says- "I'm Possible". NALAYAKS "NA! (WE ARE) Layaks." Interestingly the three musketeers have put it in a right way that perspective does matter and perhaps it is an integral part of mankind and its history.
Exhuberant over their achievement at international platform, Jatin Chhabra-the captain of the Nalayaks exclaimed, "The very thought of participating in international competition and competing with foreign kids itself was as thrilling as the actual experience. Despite increasing politicization among different nations, especially a country like Pakistan, we had altogether a different experience. Our interaction with other teams, to some extent, bridged the gap and enhanced the mutual understanding & global unity."  When asked about their Robot Design, Jatin said, "It requires remarkable inventiveness, imagination, exceptional hard work with earnest strategy to build an innovative and incredible robot that can perform the assigned tasks impeccably in specific time limit apart from having a visual appeal."
It is the invincible attitude and the undaunted will power of the entire team inclusive of Pankhuri Garg- Robot Operator-cum-Project Lead and Kunal Garg- the Chief Programmer that such an exceptional achievement could have been possible.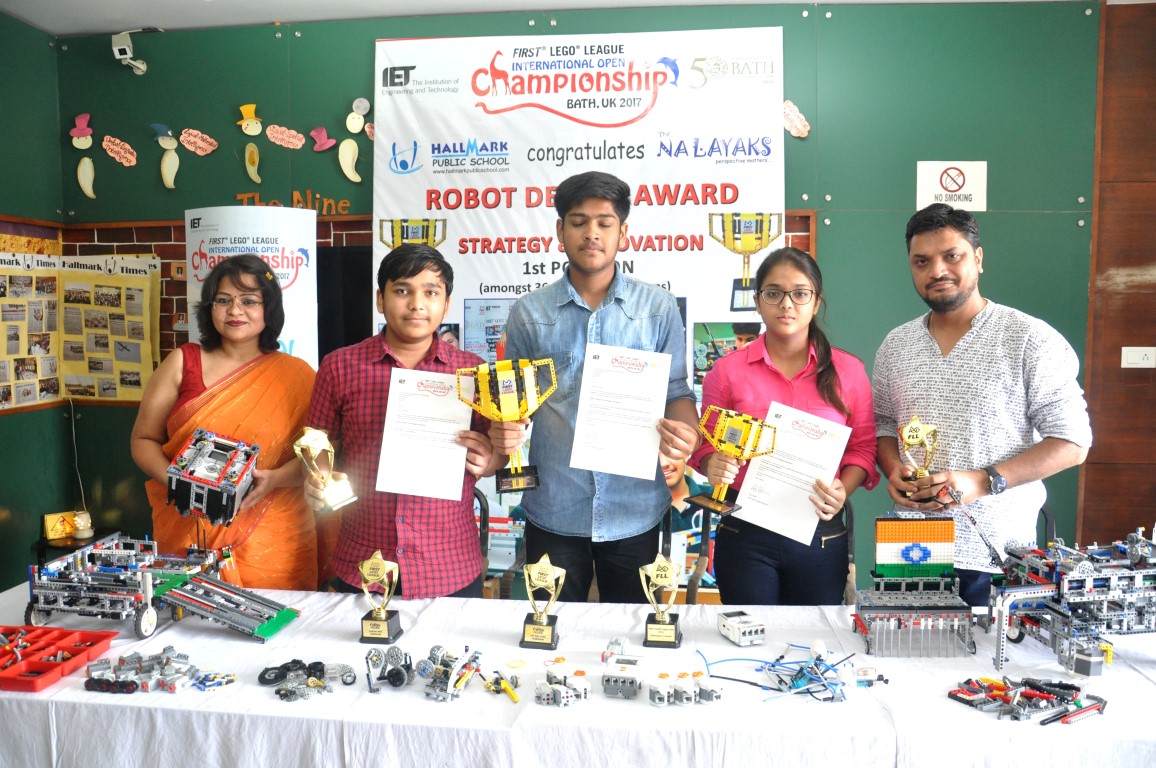 Feeling on the top of the world, Parkhuri Garg shared, "It was really an exciting and fun global robotics-based, life skills challenge programme that ignited in us an enthusiasm for discovery, science and technology. We spent most of our time in the school laboratory developing the most innovative, economical and effective solution to the problem of 'Varroa mite' for our project enticed us to think like scientists and engineers. More challenging was to represent India as well as striving to create a niche at international level. Now that we have won this competition, it is certainly going to brighten up our profile."
Kunal Garg, who has already represented India in MOS Championship-USA, shared his team's journey to the University of Bath, UK how they used to feel butterflies in their stomach before every challenge, "Representing India and endeavouring not to let down our motherland amongst 36 nations was the real pressure and challenge. But with a firm faith and strong conviction in our hearts, we went ahead amidst critical analyses and feedback of our performance provided by the panel of jury and won the Best Robot Design for Strategy Innovation award."
Mr. Jivtesh Garg-Director of Hallmark Public School-congratulated the team Nalayaks for its glorious victory in the FLL International Championship and also wished them the best of luck for the future.
Calling it a fantastic accomplishment, Ms. Kavita Wadhwa-Principal of the school felicitated the team members for setting another benchmark on global platform.