'Hamare Samay ke Dhanurdhari Vyangyakar'
book
released :
Renowned litterateur Dr. Vinod Sharma released the compilation of eminent satirists of the country 'Hamare Samay Ke Dhanurdhari Vyangyakar'.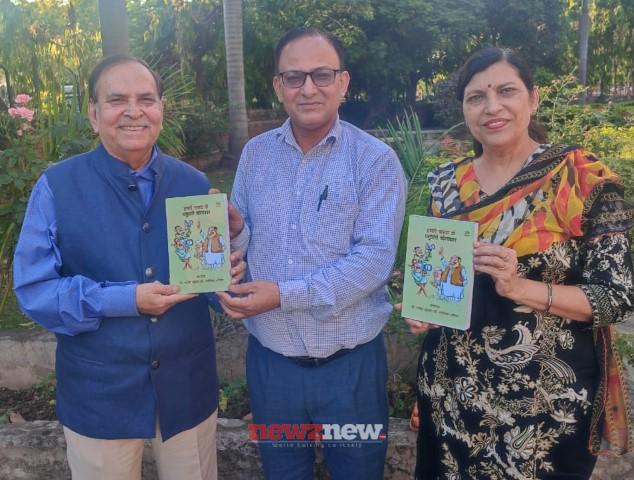 Ninety-one satirists of the country were selected for this compilation, out of which two satirists are from Chandigarh, including Prem Vij and Neeru Mittal Neer. Prem Vij's sarcasm is Sharyon ki Dalali Mein Munh Lal, in this he has made a scathing sarcasm on the working of shares and has said that only the brokers face red in its brokerage while the common man keeps watching his face.
Neeru Mittal Neer's satire Vidyalaya Pujan Ek Naya Sanskar is a scathing satire on parents being squeezed by schools. Editing of the compilation Prof. of New Delhi, Rajesh Kumar and Lalitya Lalit have done it. The compilation has been published by Gyanmudra Prakashan Bhopal. Many eminent writers of the city were present on this occasion.