Haryana Govt's Shri Vishwakarma Skill University and OYO to provide students technical jobs in Europe: Global hospitality company OYO has signed a Memorandum of Understanding with Haryana government's Shri Vishwakarma Skill University(SVSU) to offer on-the-job training to students in various disciplines related to the hospitality industry, in European countries such as Denmark.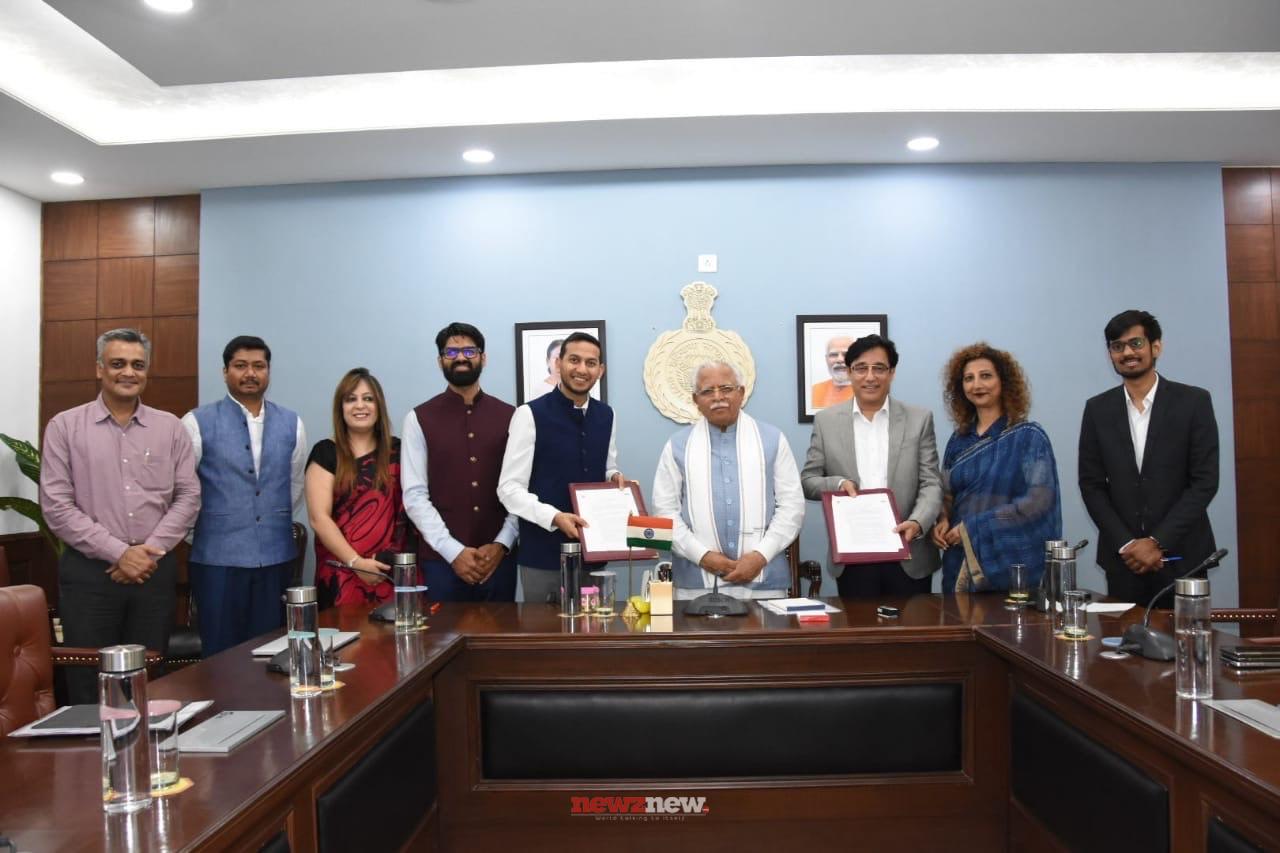 The Memorandum of Understanding (MoU) signing ceremony took place in the presence of Honorable Chief Minister of Haryana Shri Manohar Lal at his residence.
Incorporating the principles and objectives outlined in key government initiatives for skill development such as 'Skill India' and 'Vishwakarma Scheme' announced by the Honorable Prime Minister Shri Narendra Modi, the program aims to enhance students' skill sets, broaden their horizons, and equip them with the tools needed to excel in a competitive global environment.
These students will also receive a stipend for the duration of the program. The on-the-job training locations will be mutually decided by OYO and SVSU. The assessment and certification of the students will be done by the university.
OYO and Shri Vishwakarma Skill University will facilitate immersive on-the-job training in OYO's vacation homes business in countries such as Denmark for hands-on experience and exposure to international hospitality practices.
OYO Vacation Homes operates full-service providers such as DanCenter & Belvilla and online marketplaces like Traum-Ferienwohnugen in Europe.
Shri Vishwakarma Skill University is India's first government skill university set up by the government of Haryana in Gurugram. This program is part of the government's manyinitiatives to create a pool of skilled, industry-ready professionals through industry-academia partnership programs.
Commenting on the development, Ritesh Agarwal, Founderand CEO, OYO said "I would like to express my sincere gratitude to Honorable Chief Minister Shri Manohar Lal ji for his visionary initiative in promoting skill development throughthe partnership with Shri Vishwakarma Skill University. As aIndia headquartered global player with operations across multiple geographies, we regularly develop and launch initiatives in India and then expand them across other countries. We have seen that Indian talent is below none. This has encouraged us to take another important step and send fresh out of university bright talent for technical and vocational roles in our vacation homes business in various European countries such as Denmark, Netherlands, etc."
The MoU between OYO and SVSU reaffirms their commitment to fostering talent and driving innovation within the hospitality sector.
Raj Nehru, Vice Chancellor, Shri Vishwakarma Skill University stated "This collaboration with OYO is a significant milestone for our university. It will bridge the gap between classroom learning and real-world application, allowing our students to learn from the experts and contribute to the global hospitality landscape."
National Skill Development Council of India in its report "Human Development and Skill Requirement in the Travel, Tourism and Hospitality Sector" highlights that hospitality industry is struggling to find the right talent.
As per The Tourism and Hospitality Skill Council (THSC), the hospitality industry is facing over 60 percent demand-supply gap in skilled manpower and there is a requirement of 3.5 lakh professionals in the industry. A recent survey of 200 hotels conducted by the American Hotel & Lodging Association (AHLA) revealed that 87 percent of hotels in the United States do not have enough staff.
As the hospitality industry evolves and diversifies, the shortage of adequately skilled personnel may disrupt its progress. From culinary arts to housekeeping and front-line service, roles critical to delivering exceptional guest experiences have a shortage of skilled professionals. The convergence of evolving consumer expectations, technological advancements, and changing industry landscapes compounds this challenge.