newznew (Chandigarh) : HDFC Bank Ltd., collaborates with Punjab Technical University (PTU) to organizeVittiya Saksharta Abhiyan workshops in Punjab. As part of this collaboration, HDFC Bank will conduct VISAKA workshops with PTU in 11 districts of Punjab, covering 200 colleges affiliated to PTU, which will benefit 64,000 students in the state.
Vittiya Saksharta Abhiyanis a financial literacy campaign launched by the Government of India to promote digital economy. At Vittiya Saksharta Abhiyan workshops, HDFC Bank officials will educate students on the benefits of going cashless by conducting transactions through the digital mode.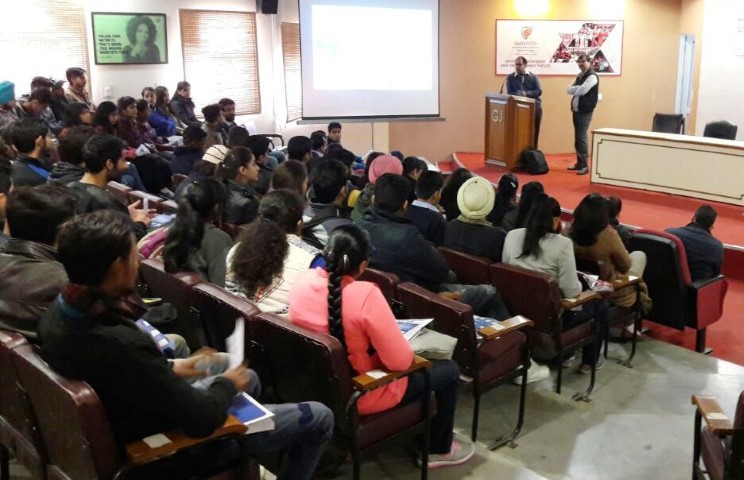 HDFC Bank officials will demonstrate through a presentation the day-to-day transactions that can be easily, quickly, and safely conducted through NetBanking, Mobile Banking, Phone Banking, USSD, PoS, and apps such as HDFC Bank's Mobile app, UPI, and PayZapp. The awareness programme will also cover the best practices and tipsto be followed while conducting transactions through the digital channels.
HDFC Bank is happy to collaborate with Punjab Technical University for Vittiya Saksharta Abhiyan and reach out to college students in the state. College students are quick learners. If educated on how to transact using digital channels, they can adapt quickly and also teach several others, thus helping people of Punjab#GoDigital," said Mr. Govind Pandey, Branch Banking Head, HDFC Bank.
In the state of Punjab, HDFC Bank has Payment Gateway partnerships with over 200 government and educational institutions, where residentscan pay taxes, fees, utility bills,and donations, among other things using any debit and credit card. These include Army Public School Jalandhar, Municipal Corporation Jalandhar, PUDA, JDA, Shiromani Gurdwara Prabhandhak Committee, and Chandigarh Educational Trust, among others.
HDFC Bank has a suite of products to help customers #GoDigital. Customers can use PayZapp, Mobile Banking app, NetBanking, Missed Call Mobile Recharge, and Phone Banking, among others. HDFC Bank's Netbanking portal and official mobile app allow customers to perform over 205 and 85 different types of transactions, respectively. The Bank's PayZapp is a complete payment solution that allows customers to top-up mobile phone, transfer money instantly, pay utility bills,buy grocery, movie tickets,and even big-ticket purchases such as foreign holidays.This is in addition tothe Bank's 'Missed Call Mobile Recharge' offering, which allows customers and their family to recharge mobile by giving just a missed call.
Other digital offerings of HDFC Bank include instant personal loan at ATMs,10 seconds personal loan on netbanking, and 30 minute paperless auto loan using Biometric technology.