NewZNew (Chandigarh) : Kavi Raz has spent a good part of his life on the Hollywood beat. First as an actor and now parlaying that extensive experience into writing, producing and directing, working on Hollywood films as well as Hindi and Punjabi cinema.
Do Kinare, Naya Savera, Durghatna and Ek Musafir were some of his earlier films made in Hindi and released worldwide in the video/DVD circuit.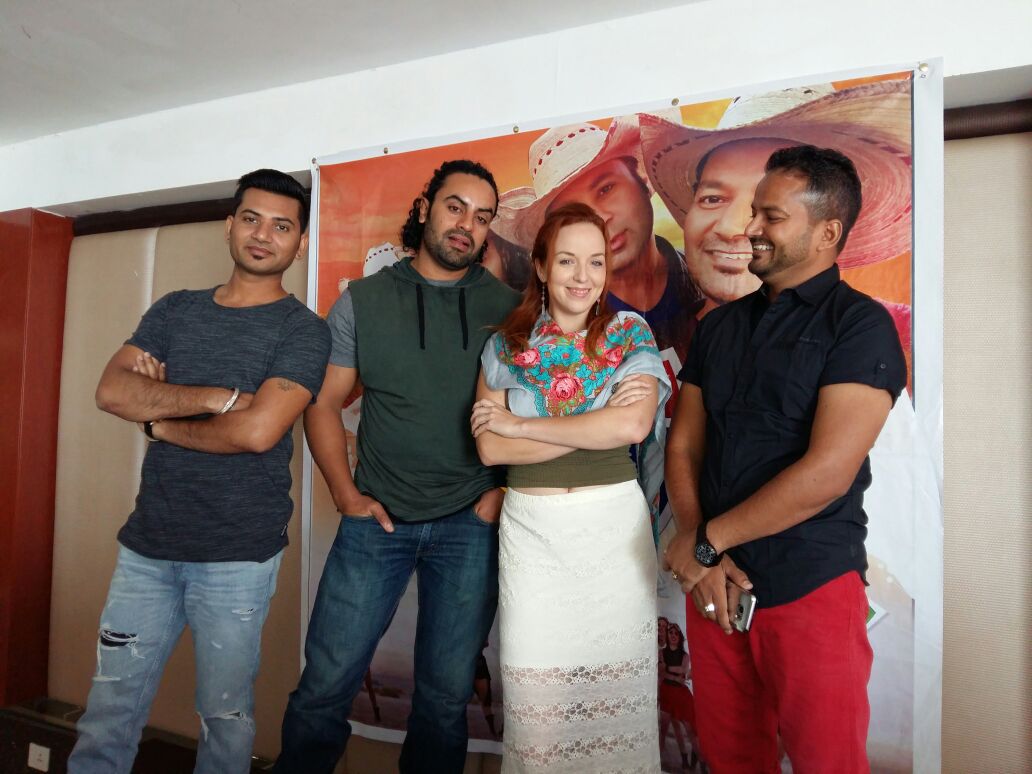 TV series "Waves" about a man in search of a little boy's mother, aired in the mid‐eighties in America. The English language show was written and directed by Kavi, who also essayed the Hollywood films written and directed by Kavi, include Rising Shores and award winning, The His current production, Highway 5, a Punjabi film, that he wrote and directed is releasing Shot entirely in the USA, Canada and Mexico, Highway 5 will be a new experience for the Punjabi film audience that is commonly used to vociferous comedies or heavy dramas.
Shot in a style akin to Hollywood, Highway 5 features the usual ingredients of comedy, drama and pathos, but told in a very subtle and gentle way. Acting is very natural and believable as is the norm in Hollywood films.
Writing is fresh and original. Dialogue is crisps and realistic. After a hard night of merriment and partying, three Canadian friends come across the border to America to buy milk. A common practice among Canadians, in particular Indo‐Canadian, to purchase cheaper groceries on the South side of the border.
Joined by a fourth friend from Bellingham, they embark on an accidental and yet, life changing Their journey, takes on hilarious and at times heart wrenching overtones as old wounds resurface, relationships are questioned, forgotten friends are reconnected and life is examined to the core.
What was meant to be a short sojourn across the border takes them down the iconic Freeway 5 that spans the West Coast from Canada to Mexico. For the friends it turns out to be a journey of a Film stars, Sunny Boparai, Raj Sandhu, Aman Dhaliwal, Baaz Lalia and Mannu Sandhu
Highawy 5 is produced by Jassy Boparai USA based businessman and cinema aficionado. His love for his culture and language is what propelled him to produce this quality driven film and sign Kavi Raz to write and helm the project.
Kavi Raz a veteran of the Hollywood film industry where he has acted in over 250 films and TV shows. He has worked with the likes of Denzel Washington and many other Hollywood Stars and directors in a career that spans over thirty years.
Highway 5 features music by Bollywood stars, Daler Mehndi, Raja Hasan, Labh Janjua and from super star Salman Khan's film Prem Rattan Dhan Paeyo, Palak Mucchal Made by a Hollywood crew, Highway 5 is an allegorical film shot on and epic scale.