Hitherto Untitled Project is touted to be the `First Truly Feminist Punjabi Film': National Award winning Film Director Rajeev Kumar announced the launch of his next Punjabi film, scheduled to hit the theatres this Diwali.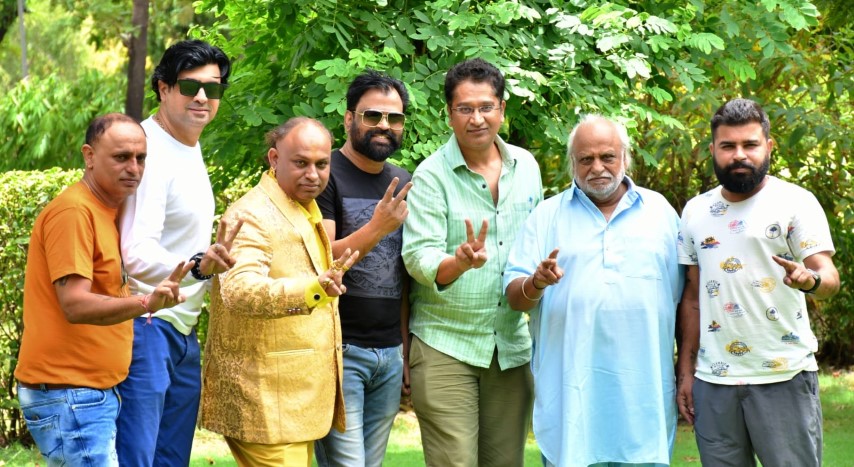 Termed as the first truly feminist Punjabi film, the story revolves around four female characters and the ups and downs in their lives.
The female characters involved are a truck driver who has had to take to the profession due to her husband landing in jail, a television journalist, a university student and an NRI research scholar working on the polluted waters of Punjab.
The story line of the movie is based in both rural and urban Punjab and touches upon the most sensitive topics of female subjugation and exploitation in the otherwise economically rich state.
I have been wanting to make this film for a very long time,'' states Director Rajeev Kumar. While I have touched upon many uncharted topics like illegal immigration, plight of Dalit Sikhs, bonded labour, this is the first time that I am making a truly women-centric film,'' he adds.
The shooting of the film shall start by the month end. The makers are still finalising the artists scheduled to act in the film.
The film is being produced by debutant producer from UK, Hardeep Singh and the background music of the film will be given by Music Director Ravi Sheen.
The shooting of the film shall be carried out in and around Ludhiana. In addition, the film will also be shot in England.
Speaking on his new initiative of film making Hardeep Singh states: "I have always wanted to give back to my home state of Punjab in some form and what better way than to work in the field of film making. And the issue that we have chosen is also very close to my heart. There is no film that I know of which has been made on this subject and what better way that for me to be a part of the project to bring this subject alive.''
The hitherto untitled film is scheduled to have a big screen launch Winter 2022.