NewZnew (Chandigarh) : 'Baisakhi Mela' is back at Taj Chandigarh by organizing "Baisakhi Food Festival".Baisakhi Festival is being celebrated as harvest festival in true Punjab fashion, this leading luxury hotel throws open its poolside from the 8th to the 17th of April, for dinner from 7:30-11:30 pm. The 10 day festival will see not only some of the best from the Dera kitchens, but also bring in traditional favourites peculiar to Baisakhi itself.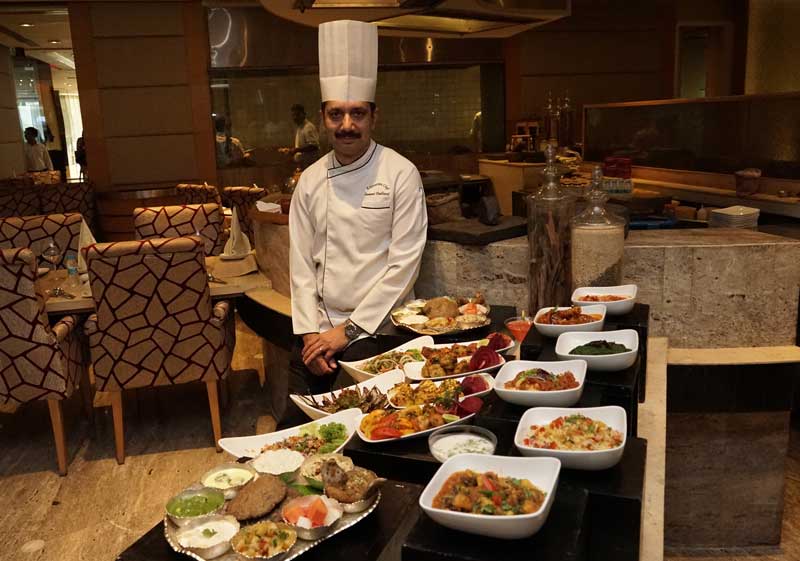 Dera, the Indian room at Taj Chandigarh, already very popular for its pre-partition Punjab menu, lays out the Baisakhi buffet with specialities like Rarra Gosht, Pindi Cholay, Butter Chicken, Keema Kalayji, Gannay ki Kheer and more. Baisakhi specials like sugarcane juice, baraf ka gola and lassi add to the deliciousness of the evening.  Extras in the form of chaat and paan work wonderfully to seal the delectable celebration in true grandness which is synonymous with Punjab.
Apart from the food, there are also other activities which add to the aura of the evening. A Bangle Stall, where the ladies can add colour to their outfits, along with authentic folk Punjabi music lend an ethnic appeal to this lovely Baisakhi Mela.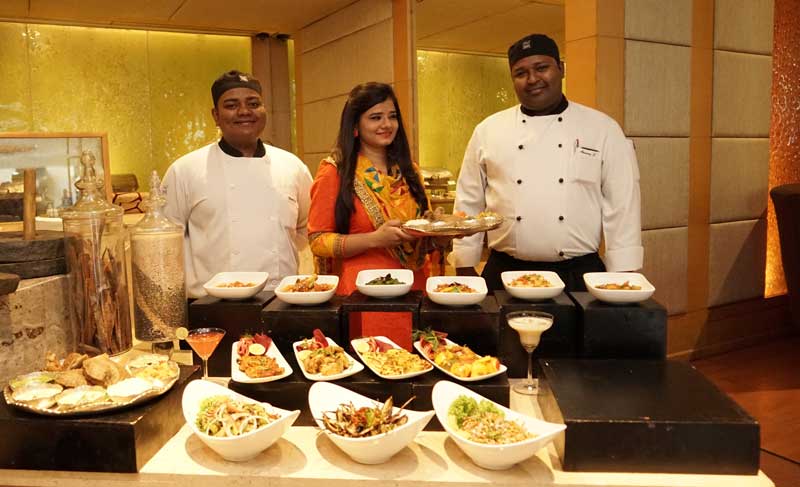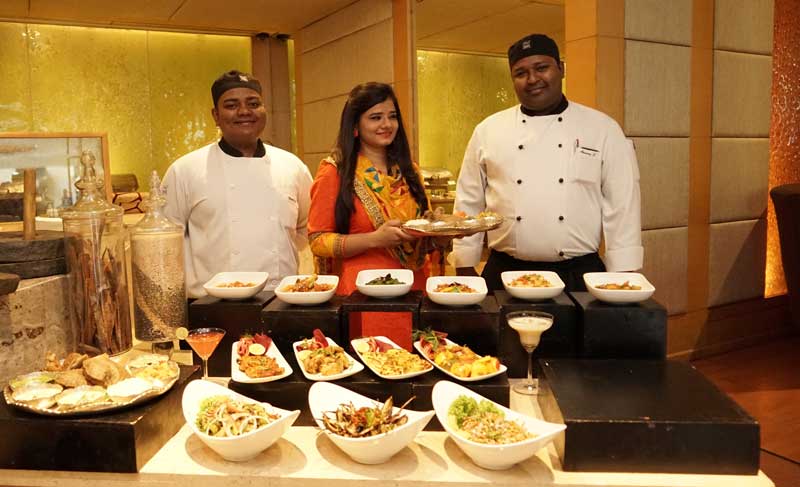 Surinder Singh, the General Manager of Taj Chandigarh tells us that the intent was to create a 'typical rural mela like ambience to set the mood just right for the guests'.
Priced at 1500/- per head, the event promises to bring in the Punjabi New Year with the perfect balance between luxury dinning and ethnic cuisine.
Taj Chandigarh is a luxurious property always offering the best of its services to its clients. Their hospitality is here yet again to pamper you with what you deserve on this buoyant festival of Baisakhi