How Technology Is Set To Transform The Real Estate Sector For Good: You can't deny, our lives have become relaxed thanks to technological innovations in these ever-expanding times of digital dominance. Previously, we had to struggle to get out of bed to switch out the lights before falling asleep.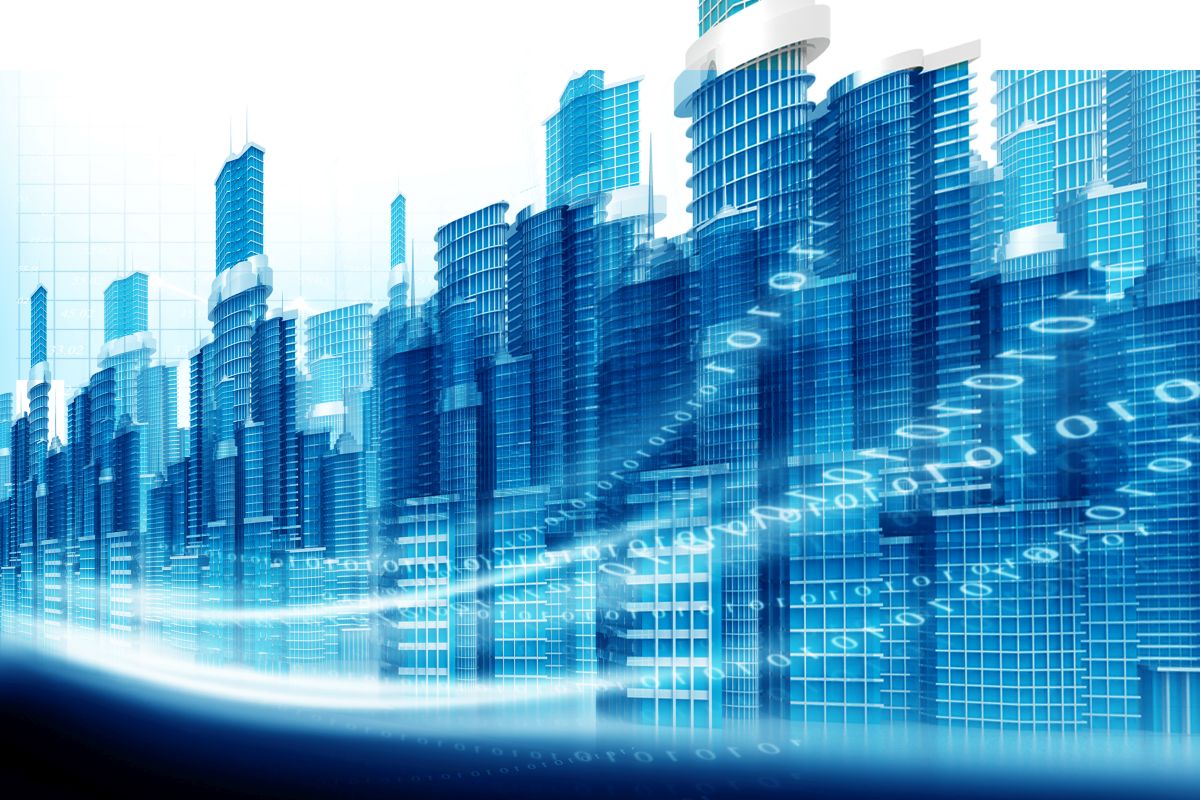 With the progress of technology such as motion sensors, lights and fans may now be turned on and off automatically. From fashion to food, industries have embraced technology like never before. You don't have to catch a flight to see your loved ones who live abroad, you can talk to your relatives who live overseas in person using high-definition video calling.
What is PropTech?
Similar to the many technological advancements, PropTech is real estate technology, or any technology that facilitates the purchasing, selling, renting, managing, and using of real estate assets. It can refer to a wide range of real estate-related services and technological platforms. It could be in software (such as real estate portals), hardware (such as sensors), or a service.
PropTech's emergence can be attributed to the tremendous technological movements that are circling the conservative domain of the real estate business. It crept in as the necessity for tech-driven openness and the power that data organization and management provides has become apparent.
The traditional real estate business did not increase as a result of technological advancements. However, the introduction of technology trends and the gradual move from a conservative to a more dynamic real estate model spurred the expansion of several verticals within the firm. PropTech is a subset of a broader ecosystem. Its existence influences and is influenced by four major verticals:
Investment & Finance
Design and Construction
Purchasing and Selling
Management and Operations
It is not only a gradual shift toward digital transformation in real estate but rather an active embrace of technologies that fundamentally disrupts the existing business model and replaces it with more efficient and data-driven methods of operation.
Tech Evolution and its key players
The growth of the Internet and the rise of internet users is the most important driving reason behind the rapid use of technology in the real estate sector. The millennial generation has made a significant contribution to the overall changing real estate experience.
Mobiles are used by 50% of millennials to look up properties, and roughly 26% utilize the same medium to take the next step in the home buying process.
Nearly 95% of home buyers use the Internet to look for homes, and 54% utilize the Internet for primary research as their first step in the process.
Over 90% of real estate companies have used augmented reality and virtual reality to give better services to their potential customers.
However, technological developments in the real estate market are not confined to improving the user experience. What effect does it have on the real estate industry? What impact did it have on the evolution of real estate sales and marketing teams? Here are the answers to those questions.
Impact of technology in the real estate sector
Real estate technological improvements and innovations have also altered the perspectives of buyers and sellers in the market. It is now so intertwined with our daily lives that we are unaware of how we have aided these changes in real estate enterprises.
i.        Developed a global virtual market
It is considerably easier to purchase a home today than it was previously. With the click of a mouse, you can easily verify the details of your selected location, the developer's reputation, and property specifics. There are also ways to avoid dealing with real estate brokers. With digital papers and a fast internet connection, all of this can be accomplished in a flash.
ii.     Change of sales and marketing techniques
The way realtors approach the sales process has evolved as a result of evolution. Even though the development of the Internet altered the structure of the sales process, making it much more efficient and time-consuming, a real estate agent remains at the core of this.
The third wave of real estate tech innovation brought the industry closer to productivity tools and analytics centred on agents, who are crucial in making the sales process a great experience for customers.
iii.   Virtual reality allows you to see your dream home.
With the use of virtual reality, you may experience sitting inside your new home before you buy it. Developers and advertisers utilize this technology to promote their properties on the internet and attract potential house purchasers. What was once opposed, VR technology has now made it incredibly easy for potential home buyers to make speedier selections.
iv.    Shifted property search from offline to online
In 2018, over 87% of the population used a real estate agent to help them buy a home, with nearly 90% of millennials working with an agent to take the next steps. With customers obtaining more independence in examining property listings and contacting a realty company or an agent, realtors must focus on improved marketing solutions and sales procedures to convert more leads.
It is now more important than ever for real estate brokers to have a prominent social media presence and build a reputation. Over 42% of buyers prefer to work with a real estate professional who was introduced to them by someone they know.
The availability of many communication methods, such as texts, phone calls, emails, and social media, has reduced the time gap between a reach out and a response. To bridge the gap between a buyer/seller contact and a subsequent follow-up by an agent, there is also a need for technology that assists real estate organizations in managing their leads and the performance of their agents.
Today's agents have a plethora of marketing resources at their disposal. Real estate agents can now use a variety of apps and technologies, including lead management systems, MLS-integrated websites, and comparative market analysis software.
v.      Building Information Modeling (BIM) Technology
Property developers can use this unique technology solution to present their soon-to-be-built projects to potential house buyers and pique their interest. A 3D design of the project can be shown on the website/portal to give the property buyer a clearer picture of the physical dimensions of the property in terms of strength, illumination, and skeleton structure, which can aid in project sales.
vi.    Social media is evolving into a game-changer
Social media has a major influence on customers all around the world. By far the finest venue for real estate developers to advertise their properties and gain the interest of their target audience is social media. With the press of a few buttons, property hunters can learn about the current property developers and their projects, as well as the facilities and infrastructure of a building or society.
vii. Making your house a smart house
Today, digital technology rules the planet. Residents will have complete control over everything from climate management to entertainment in the future of real estate technology, thanks to smart mirrors and home automation systems. From wifi-enabled cameras to access control gate security systems, current technology is making homeowners' lives easier and more pleasant.
The evolution of artificial intelligence in real estate
Artificial intelligence has substantially improved the asset identification and selection decision-making process. AI systems use algorithms and machine learning to discover correlations, patterns, and relationships across a wide range of features and variables.
The asset selection process has progressed from subjective evaluation to deterministic and quantified throughout time by identifying such variables and analyzing their impact on multi-scenario probabilistic models. AI algorithms that are well-designed regularly test the feasibility and effects of various parameters — this can frequently result in substantial insight, sparking a 'butterfly effect.'
The butterfly effect proposes that minor changes can have non-linear, unanticipated effects on a large system. AI can also aid in the forecast of any potential safety hazards or construction flaws, saving time and money.
AI aids in property valuation by determining property rates through the use of a "predictive analysis" algorithm. Predictive analytic algorithms assess the likelihood of occurrence of significant events such as changes in the micro-demographic market's pattern, income distribution of individuals in the region, and projection/viability of future competitive supply, amongst many others.
This aids in determining a property's genuine intrinsic value. Often, markets do not line with intrinsic value, creating a compelling chance to uncover assets with a greater intrinsic value than the current market rates using such algorithms.
With the help of current technology, digital automation has been revolutionizing lives and making it easier for home purchasers and occupants to live a hassle-free life. With the help of technology, more complicated things are getting simpler and easier today, and we have recently seen the real estate business fully embrace digital technology.
Platforms like Assetmonk are leading the Indian real estate market in its technological evolution. Assetmonk offers some of the most return-yielding properties in the country, including an investment opportunity inside an International airport in India.