How to Follow and Unfollow Channels On WhatsApp: WhatsApp channel is a new feature that allows you to share updates and connect with your followers directly. As a follower, you can find some of the top celebrities, sports teams, artists, thought leaders, and organizations around the world.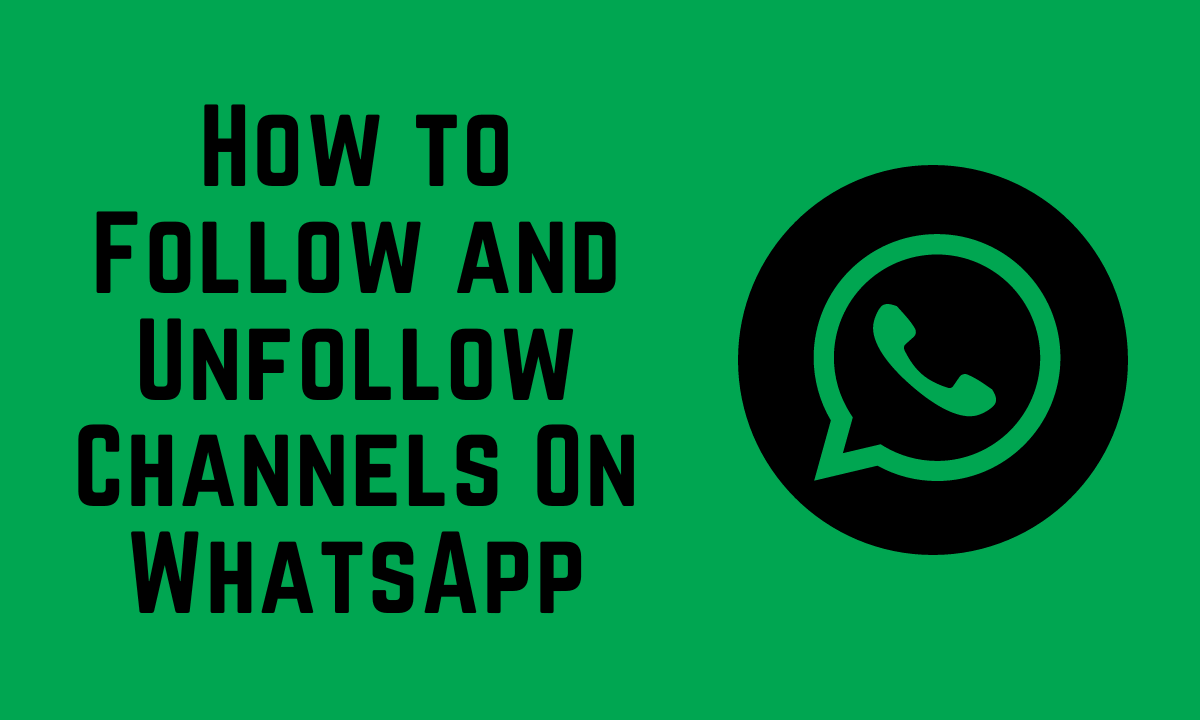 But not every channel will be everyone's cup of tea. You can find and follow the channels that attract you the most with thoughtful information, or you can even unfollow it if you don't like it.
This article will help you with simple steps on how to follow and unfollow channels on WhatsApp.
How to Find and Follow Channels on WhatsApp
WhatsApp suggests channels based on location, phone number, and preferred language. You can search for a list of channels on the directory page. So once you have discovered an exciting channel on WhatsApp, you need to follow it in order to receive the updates.
1. Open WhatsApp and tap Updates (formerly known as Status).
2. Under Updates, select the Find Channels button at the bottom. Now, you will be directed to a dedicated directory page which shows a list of channels to follow.
3. Browse through the list to find your desired channel. Channels are sorted by Popularity by default. However, you can use the Sort button on the top right to reorder based on the Recently added or Alphabetically option.
4. Tap the Plus (+) button next to the channel name for a quick follow.
5. You can also preview the channels by opening the channel you are interested in and tapping the Follow button.
Note – Apart from using the built-in search feature, you can also find and follow channels through external links that the admin shares on social media.
How to Preview a Channel Before You Follow
Considering WhatsApp's popularity, you may easily find yourself bombarded with messages if you follow too many channels. So, it is always better to preview channel updates before you follow.
1. Click the channel name to preview a channel's recent updates on what type of content they post.
2. You can learn more about the channel by checking their channel info page. You can tap on the channel name and click the three-dotted icon, then tap Channel info.
How to Unfollow Channels On WhatsApp
If you wish not to get notifications or see updates from the channels you don't like, you can unfollow them by following the steps below.
1. Select the channel you want to unfollow from the list.
2. Go to the channel's chat section and tap the Three–dotted icon in the right corner.
3. Tap the Unfollow option.
Note – If you feel a channel's content is inappropriate, you can report the WhatsApp channel for permanent deletion.
Frequently Asked Questions
Can I follow back on a WhatsApp channel if I unfollow it?
Yes. You can follow any WhatsApp channel, even if you have unfollowed it in the past, just by tapping the plus icon next to the channel name.
Can I follow channels from another country?
Yes. You can see the list of channels available in another country. All you need to do is change the country code.