How to Put on an Amazing Event for Your Local Community: As a business owner, hosting events is a great way to give back to your community, promote your brand, and network with potential customers.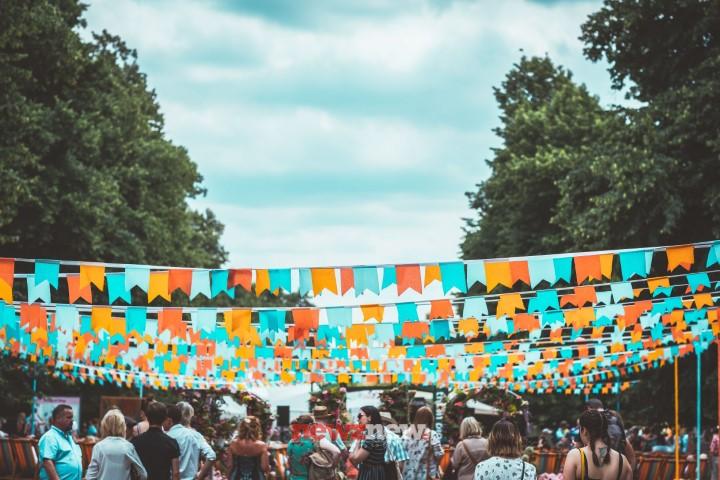 Putting on an amazing community event takes planning and dedication, but it's worth it for the goodwill and exposure it will bring your business. Follow these tips to create an event that wows your neighbors and makes your business shine.
1. Choose an Engaging Theme
The theme is the core of your event – it should excite people and give them a reason to attend. Think about your business's niche and what would appeal to your target audience. Is there a timely topic or cause you could support? For example, an environmental sustainability fair for Earth Day or a charity concert. Or keep it fun with simple themes like a neighborhood talent show, pet parade, or outdoor movie night. Get creative with your theme to draw interest!
2. Find the Perfect Venue
Scout outdoor parks, event spaces at nearby schools or libraries, or even block off a street if you want something more festive. The venue should fit the theme and expected number of guests. Visit the location to make sure it's accessible and has the amenities you'll need like parking, restrooms, electricity, Wi-Fi, etc. Also, check if you need insurance or permits. Take care of logistics early so you can focus on the fun stuff!
3. Outsource Where You Can
You don't have to do everything yourself! Hire vendors like a caterer, photographer, entertainment company or ride rental company to handle major elements. This takes work off your plate so you can oversee other details and mingle during the actual event. Plus, outsourcing to local businesses strengthens community ties. Define your budget and research vendors whose offerings and pricing fit your vision.
4. Promote Creatively
Think beyond basic flyers and social media posts. Have a catchy slogan and graphics designed to build hype. Ask other businesses to co-sponsor and help promote your event. Reach out to local media outlets to do interviews or post event listings. Use email, direct mail, website popups, ads and word-of-mouth marketing to spread the word. Be sure to highlight what makes your event special and how it benefits the community.
5. Recruit Volunteers
Managing everything solo will lead to stress and burnout. Recruit friends, staff, community members and business partners as volunteers to help spread the workload. Give them simple tasks like setting up, checking guests in, supervising activities, cleaning up, etc. Make sure volunteers are easily identified by branded t-shirts or name tags. Show your appreciation by providing snacks, swag bags and public shout outs.
Hosting a fantastic community event takes strategic planning, promotion, and teamwork. Stay organized, get creative with your theme and activities, and partner with vendors and volunteers. By investing time and effort into creating a memorable experience, your business can strengthen community ties, generate buzz and stand out in your area. The goodwill from generous contributions like these events can have lasting positive impacts on your brand image and relationships with customers.