How to watch Love Island UK 2023 in NZ on ITVX for free: Love Island 2023's begins in June on ITVX, continuing the year of love. Following the success of Winter Love Island, a new group of islanders will embark on a journey to find their perfect partners in a luxury villa in Mallorca.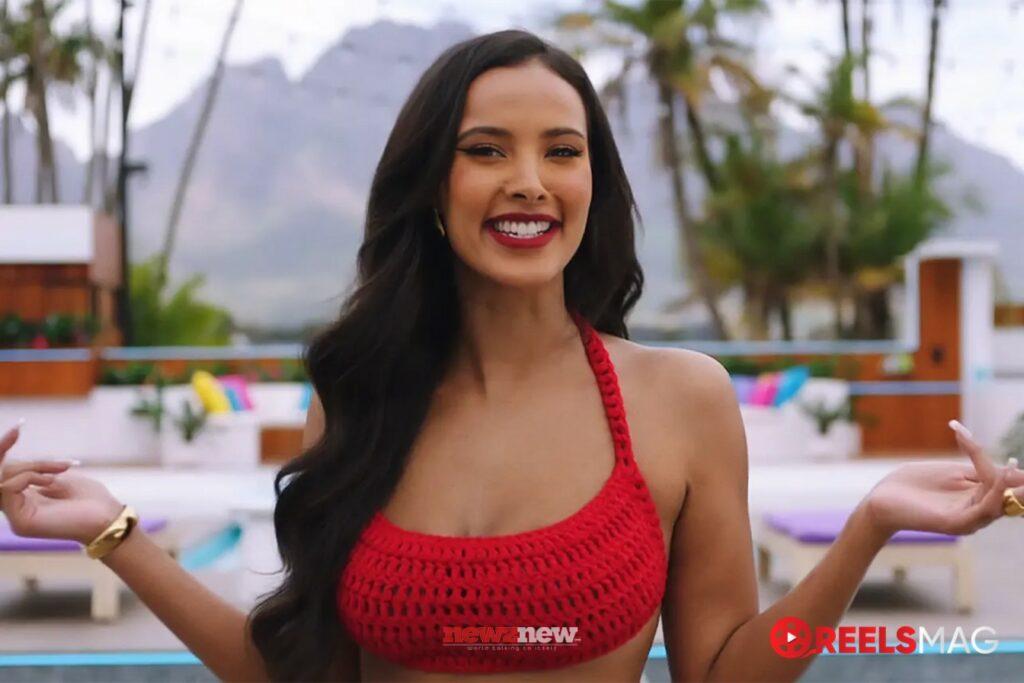 Brace yourself for the usual drama, including surprise texts, intense fireside chats, and thrilling recouplings. The show returns in a few days' time. If you're excited about the show, we've got a simple guide on how to watch Love Island 2023 in New Zealand on ITVX for free.
Quick steps: How to watch Love Island UK 2023 in NZ on ITVX for free using a VPN
Select a VPN service that is optimized for streaming. We recommend ExpressVPN.
Download the VPN and connect to the UK server.
Log in to ITVX.
Find Love Island UK 2023 and stream it no matter where you are!
When does summer Love Island UK 2023 start?
Love Island's summer series in 2023, which starts on June 5th at 9 PM as confirmed by ITV, is just around the corner. The highly anticipated first episode can be enjoyed on ITVX.
Where to watch Love Island UK 2023 in NZ for free?
You can easily watch Love Island UK 2023 in NZ for free by using a VPN. It's as simple as getting a VPN, connecting to a UK server, and accessing it through ITVX.
Who is the Love Island 2023 host?
Maya Jama has returned for a second season of Love Island, following her successful stint as a host during the winter version of the show. She took over the hosting duties from Laura Whitmore, who stepped down from the role in 2022.
Love Island UK 2023 summer line-up
The lineup for Love Island UK 2023 has been revealed! Here are the individuals who will be entering the villa at the beginning of the show…
Andre Furtado
Meet Andre Furtado, a 21-year-old business owner from Dudley, who will be participating in Love Island 2023. When asked about his motivation for joining the show, he stated, "Now that I've completed university, I'm done with situationships and have a more positive mindset towards relationships. Many aspects of my life are falling into place, and having a great woman to complement that would be the perfect addition."
Catherine Agbaje
Introducing Catherine Agbaje, a 22-year-old commercial real estate agent from Dublin, who will be joining Love Island. When asked about her decision to participate at this time, she expressed, "I believe this is the ideal opportunity to focus on what I truly desire and strive to achieve my goal of finding love. I want to express my emotions and put myself out there. My intention is to experience love and be loved, without any distractions."
Ella Thomas
Let's meet Ella Thomas, a 23-year-old model hailing from Glasgow, who will be joining the show. When questioned about her decision to participate, she enthusiastically shared, "I'm thrilled to have an enjoyable summer filled with good vibes."
George Fensom
Allow me to introduce George Fensom, a 24-year-old business development executive from Bedford, who has been given the opportunity to enter the Love Island villa. Reflecting on his decision to apply, George expressed, "Love Island is something I've always aspired to be a part of. I've experienced lust in the past, and now I'm eager to discover true love."
Jess Harding
Meet Jess Harding, a 22-year-old aesthetics practitioner from London, who has chosen to join the Love Island villa. When discussing her decision, Jess shared, "It's been two years since I've been single, and my love life just hasn't been successful. I strongly believe in fate."
Mehdi Edno
Let me introduce Mehdi Edno, a 26-year-old communications manager from Bordeaux and London, who has been urged by his friends to participate in Love Island. When discussing his decision to apply, Mehdi revealed, "I've been single for over two years now. I've watched the show before, and my friends always insist that I should go on it – they believe it's tailor-made for me! Well, let's find out if they're correct."
Mitchel Taylor
Let me introduce Mitchel Taylor, a 26-year-old gas engineer from Sheffield, who is ready to embark on his Love Island journey. When discussing his decision to participate, Mitchel expressed, "In Sheffield, I feel like I'm often identified as 'someone's ex', so it's refreshing to have a new beginning and the opportunity to tune out distractions. My main focus is to find the perfect girl for me."
Molly Marsh
Let's meet Molly Marsh, a 21-year-old musical theatre performer and social media creator from Doncaster, who believes that now is the perfect time to enter the Love Island villa. When asked about her decision to apply, Molly explained, "I think it's the perfect timing and an ideal opportunity to find someone special. I'm not into partying or using dating apps—I'm actually quite old-fashioned. So, what better way to meet someone than by entering a sunny villa with the potential 'one' inside?"
Ruchee Gurung
Let me introduce Ruchee Gurung, a 24-year-old beautician from Sutton, who has chosen to participate in Love Island 2023. When asked about her motivation to sign up, Ruchee shared, "I'm currently single and seeking love, and this is the perfect chance for me to meet someone special. I'm someone who values relationships, but unfortunately, things haven't worked out for me so far. Therefore, I'm eagerly looking forward to hopefully finding the right person in the villa."
Tyrique Hyde
Meet Tyrique Hyde, a 24-year-old semi-professional football player from Essex, who has two compelling reasons for joining the Love Island villa. Tyrique explained, "I've never had a girlfriend, and it's been ages since I've been on a holiday, so it's the perfect opportunity for me."
Meet the islanders for Love Island season 10
In addition to unveiling the Love Island 2023 starting lineup, ITV has also shared the "Meet the Islanders" video for this year. Whether you're eager to witness the new islanders in action or simply curious to learn more about them, you can watch the video below:
Speculations surrounding Love Island UK 2023 contestants
While the starting lineup has been unveiled, Love Island fans are well aware that additional contestants often join once the bombshells start arriving. So, who else might be heading into the Love Island villa?
One of the rumored islanders is influencer Chloe Baker, who was previously speculated to participate in the previous series. It's possible that she might make an appearance this time around.
Another name in the rumor mill is Aiden Hammond, son of Alison Hammond. Reports suggest that he was offered a spot in the villa for this season, although a source close to them revealed that he declined the offer.
Where will summer Love Island UK 2023 take place?
ITV has announced that Love Island will be returning for summer 2023, and it will be set in its usual location of Mallorca. Last year, the Islanders arrived at a breathtaking new villa, so there's a possibility that it will be the venue once again. Let the countdown to the new season begin!
How long is Love Island UK 2023 on for?
Love Island 2023 is anticipated to have a duration of eight weeks, following the typical length of each series. The previous instalment of Love Island started on Monday, January 16, and concluded with the Winter Love Island 2023 final on Monday, March 13.
Who won Love Island 2022?
Kai Fagan and Sanam Harrinanan emerged as the winners of the latest Love Island series. While Kai was part of the initial lineup, it wasn't until Casa Amor that Sanam entered the picture, leading to their coupling up later in the series. Notably, Sanam became the first Casa Amor contestant to go the distance and win the show!
In the previous summer series, Ekin-Su Cülcüloğlu and Davide Sanclimenti emerged as the champions. Their victory was by an overwhelming margin, as voting statistics revealed they had secured approximately 64% of the total vote.
What is Love Island's UK IMDb rating?
Love Island has been rated 5.2 out of 10 on IMDb. This rating is based on feedback from around 4.2 thousand viewers, who have shared their personal opinions and experiences of the show.
How are the fans reacting to Love Island UK 2023 on social media?
How are the critics reviewing Love Island UK 2023?
Isobel Lewis, writing for The Independent, reports that Love Island has taken substantial steps to prioritize the mental well-being of its contestants. Each season introduces enhanced duty of care protocols, which encompass thorough training on unconscious bias, identifying coercive behavior, and post-show financial management. Former contestants have shared their experiences, revealing that even long after their time on the show has passed, they still struggle with the constant attention and surveillance they face when venturing outside their homes. This relentless scrutiny undoubtedly has a lasting impact on individuals, highlighting the enduring consequences of Love Island's fame.
What else can I watch on ITVX?
Deep Fake Neighbour Wars: Best Bust-Ups
Changing Ends
Sitting On A Fortune Season 2
FAQs
Is Love Island UK 2023 available on Netflix?
No, Love Island UK 2023 isn't available on Netflix.
What time will Love Island UK 2023 be on ITVX?
Love Island UK season 10 will be broadcasted on ITVX at 9 pm.
How many Love Islands UK will there be in 2023?
Love Island season 10 is part of an exciting double dose of villa drama. In 2022, ITV announced two seasons of Love Island, including the return of the Winter spin-off. According to recent reports, ITV is considering another Winter edition for 2024, and discussions have already begun to bring back the luxurious £1.2 million villa in South Africa.
The best VPN for streaming Love Island UK 2023 in New Zealand on ITVX
ExpressVPN
ExpressVPN is highly regarded for its exceptional speed and safety, making it a popular choice among users. It offers a wide range of features, including server options, encryption, and support, which users appreciate.
When it comes to streaming Love Island UK 2023 in New Zealand, ExpressVPN's server network, including optimized streaming servers in the UK, allows users to bypass geo-restrictions and enjoy a seamless streaming experience. By connecting to a UK server, users can access Love Island UK 2023 content from NZ or anywhere else.
Additionally, ExpressVPN provides an exclusive offer that includes a 49% discount and three extra months for free on the 12-month plan, making it a cost-effective option for users who want to enjoy Love Island UK 2023 and other content without any limitations.
Furthermore, ExpressVPN supports a wide range of devices such as Windows, Mac, Linux, Chromebook, Fire TV Stick, Android TV, and various Wi-Fi routers. This ensures compatibility and flexibility for users across different platforms, allowing them to enjoy Love Island UK 2023 on their preferred devices.
NordVPN
NordVPN is widely acknowledged by users as one of the fastest VPN services available today. It boasts impressive download speeds of 89.78 Mbps and upload speeds of 82.22 Mbps. This exceptional performance makes it an excellent choice for high-quality streaming, ensuring a seamless and uninterrupted viewing experience.
With a vast network of over 5000 servers spread across more than 60 countries, including servers in the UK, NordVPN offers extensive coverage. This makes it perfect for streaming Love Island UK 2023 in New Zealand on ITVX. By connecting to NordVPN's servers, you can easily bypass geographical restrictions and enjoy the show without any limitations.
One of the standout features of NordVPN is its strong focus on security. It utilizes state-of-the-art 256-bit encryption, DNS/IP leak protection, and the advanced Lightway protocol. Additionally, it has an automatic kill switch feature, all of which prioritize the privacy and protection of its users. This ensures that your online activities remain secure and anonymous while you stream Love Island UK 2023.
If you encounter any issues with your streaming service while using NordVPN, their customer support is available 24/7 to assist you. Instead of canceling your ITVX subscription, you can rely on NordVPN's support team for troubleshooting and finding a resolution to the problem.