newznew (Chandigarh) : The uncertainty over India's participation in the eighth edition of the ICC Champions Trophy is a thing of the past and all eyes now turn to the tournament that will see eight teams play 15 matches at three different venues in England and Wales over 18 days starting from June 1.
The teams are split into two groups with hosts England, Australia, New Zealand in Group A while India, Pakistan, Sri Lanka and South Africa making up Group B. The first match will take place between England and Bangladesh on June 1 at The Oval.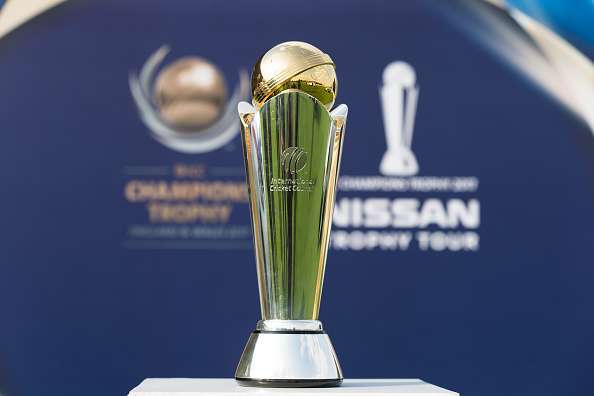 India will begin their ICC Champions Trophy 2017 campaign against Pakistan at Edgbaston on June 4. The defending champions then take on Sri Lanka at the Kennington Oval on June 8 while they finish their group stage with a game against South Africa on June 11 at the same venue.
As the eight teams battle it out to claim the Champions Trophy, here is the complete schedule for the tournament that will take place in the United Kingdom.
Here's the complete ICC Champions Trophy 2017 schedule and matches list:
| | | | |
| --- | --- | --- | --- |
| Date | IST | Details | Venue |
| 01-Jun 2017 | 3:00 PM | Group A – England v Bangladesh | Kennington Oval, London |
| 02-Jun 2017 | 3:00 PM | Group A – Australia v New Zealand | Edgbaston, Birmingham |
| 03-Jun 2017 | 3:00 PM | Group B – Sri Lanka v South Africa | Kennington Oval, London |
| 04-Jun 2017 | 3:00 PM | Group B – India v Pakistan | Edgbaston, Birmingham |
| 05-Jun 2017 | 6:00 PM | Group A – Australia v Bangladesh | Kennington Oval, London |
| 06-Jun 2017 | 3:00 PM | Group A – England v New Zealand | Sophia Gardens, Cardiff |
| 07-Jun 2017 | 6:00 PM | Group B – Pakistan v South Africa | Edgbaston, Birmingham |
| 08-Jun 2017 | 3:00 PM | Group B – India v Sri Lanka | Kennington Oval, London |
| 09-Jun 2017 | 3:00 PM | Group A – New Zealand v Bangladesh | Sophia Gardens, Cardiff |
| 10-Jun 2017 | 3:00 PM | Group A – England v Australia | Edgbaston, Birmingham |
| 11-Jun 2017 | 3:00 PM | Group B – India v South Africa | Kennington Oval, London |
| 12-Jun 2017 | 3:00 PM | Group B – Sri Lanka v Pakistan | Sophia Gardens, Cardiff |
| 14-Jun 2017 | 3:00 PM | 1st semi-final (A1 v B2) | Sophia Gardens, Cardiff |
| 15-Jun 2017 | 3:00 PM | 2nd semi-final (A2 v B1) | Edgbaston, Birmingham |
| 18-Jun 2017 | 3:00 PM | Final | Kennington Oval, London |