36 leading universities and institutions from UK, USA, Canada & New Zealand to assemble under one roof to help Indian students seeking admission & provide counseling
IDP Education India, the leading student placement service provider will organize UK, USA, Canada & New Zealand Education Fair in Chandigarh on Tuesday, 12th September 2017 at Taj Chandigarh from 11:00 am to 04:00 pm for students aspiring to pursue their higher education abroad. IDP Education Fair in Chandigarh will have university & institution representatives & faculties come together to meet Indian students looking forward to study in these countries.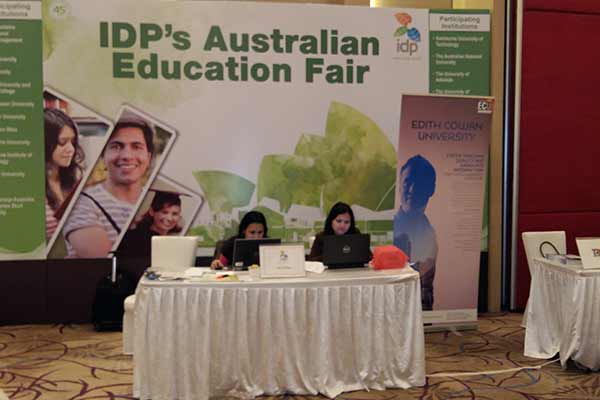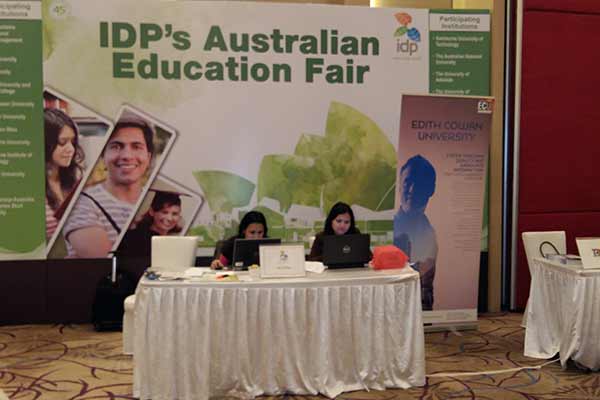 IDP Education will be hosting the Study Abroad Education Fair in India across 15 cities starting 10th September 2017. Spread over a period of two weeks, the fair will kick-start from Jalandhar and will conclude in the southern city of Coimbatore on 26th September 2017. The fair will see over 88 universities and colleges from the UK, USA, Canada & New Zealand interact with Indian students & parents.
IDP's Education Fair will offer students the opportunity to explore various study options available across these four countries. The fair will be held in the cities of Jalandhar, Ludhiana, Delhi, Mumbai, Ahmedabad, Pune, Bangalore, Vijayawada, Hyderabad, Chennai, Kochi & Coimbatore in addition to Chandigarh.
Mr. Harmeet Pental, Regional Director (South Asia, North America & UK), IDP Education, said, "IDP Education is world's leading student placement service provider and organizes education fairs across the IDP global network. With over 200 university partners across the 5 major English speaking destinations, IDP is best placed to offer students the choice to find the course best suited to them. With an experience of over 45 years, IDP places one student every 20 minutes across the globe and has placed over 400,000 students worldwide.
Applications are open to over 150 leading IDP partner universities & institutions in the UK, U.S., Canada & New Zealand for 2017 intakes for courses such as Business Management & Finance, Hospitality, IT, Engineering & Computer Science, Pharmacy, Biological Sciences, Public & Health Administration, Law, Medicine & Nursing, Art & Design, Mass Communication and many more. Students can apply to the universities of their choice and get detailed information on scholarships, ranking, visa, etc.
Mr. Piyush Kumar, Country Director, India & Nepal – IDP Education said, "IDP India seeks to provide a platform for students to come and have a face-to-face interaction with the university representatives and get answers to all their queries related to studying abroad.
One can also visit the IDP office to pre-register for the education fair and experience priority processing and detailed counseling with IDP's well trained and experience destination counselors.
Our goal is to assist and guide the students & parents with the right advice through all the steps from initial exploratory stage of course and university selection to application submission to arrival on campus", added Mr. Kumar.
IDP fair endeavors to help students make their dream of an international education come true. Students are advised to bring along their educational certificates in original along with photocopies.
IDP's UK, Canada & New Zealand education fair in Chandigarh will provide an opportunity to have one-on-one interactions with 36 institutions mentioned below:
Destination
Institutions from UK, USA, Canada & New Zealand
UK
Birmingham City University
Cardiff Metropolitan University
Coventry University
Edinburgh Napier University
Middlesex University
Northumbria University
University of Central lancashire
University of Hertfordshire
USA
Cambridge Education Group
California State University -Fresno
Kent State University
Navitas USA
Shorelight Education
Southern New Hampshire University
University of Alabama
University of Colorado Denver
Western Michigan University
Wichita State University
Canada
Cape Breton University
Centennial College
Camosun College
Durham College
Douglas College
Fanshawe College
Fleming College
George Brown College
Loyalist College
Navitas- FIC & ICM
St. Clair College
Thompson Rivers University
University of Alberta
University of Fraser Valley
Vancouver Island University
New Zealand
Aspire 2 International
AUT University Business School

University of Canterbury