Important Guidance for Medical Students on Clinical Rotations During the Pandemic: Clinical rotation is the practice where medical students work in a hospital setting under the expert guidance of the medical professional to ensure a practical understanding of the medical field.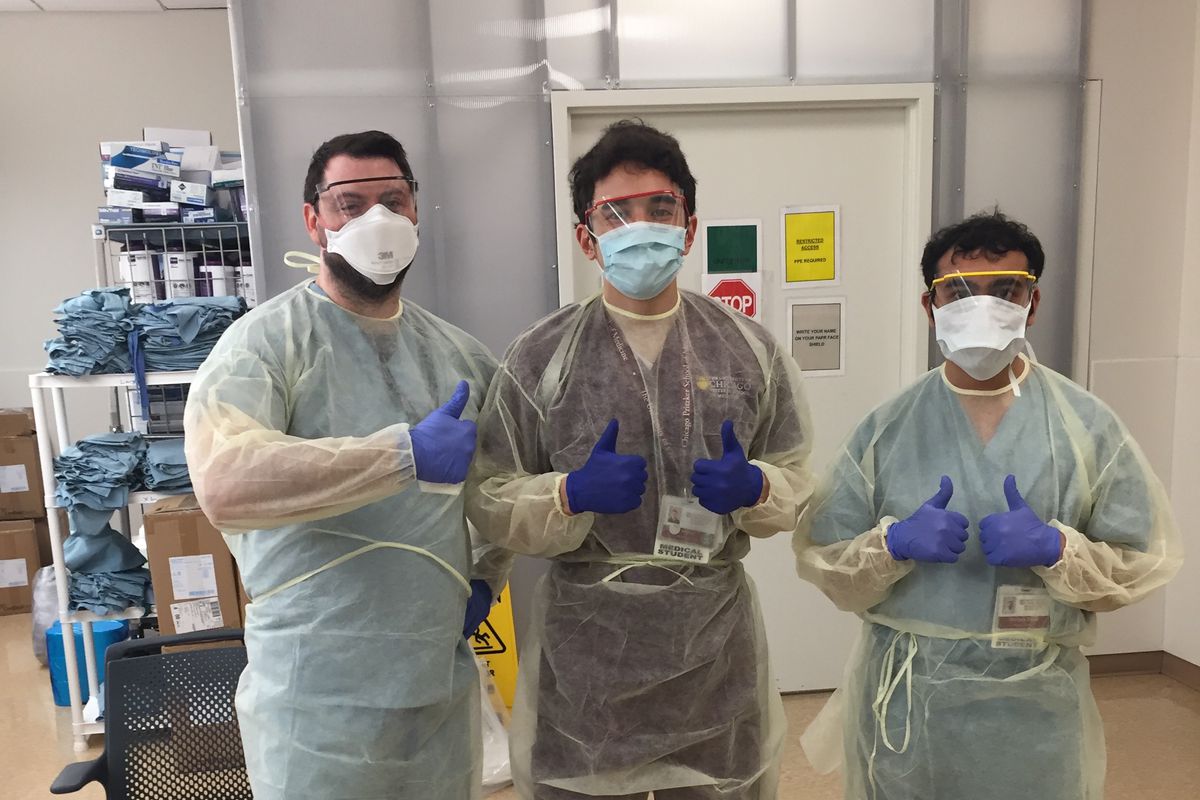 During the medical program, the students are sent on clinical rotations in different specialties to gain knowledge and experience to help them in their residency. In Caribbean medical schools, the curriculum focuses on clinical rotations in a range of departments, including Obstetrics, Psychiatry, Gynecology, Internal Medicine, Surgery, and Pediatrics.
The unexpected arrival of the novel coronavirus has disrupted and altered many things around us, including the clinical rotations of the medical students. Caribbean medical schools proved to be very efficient in handling the pandemic by preparing their students with virtual seminars and workshops.
The expert and experienced medical professionals guided the students with their insightful knowledge and in-hand experience of working during the pandemic.
This article can guide you through the important things that medical students must take care of while going on their clinical rotations during the state of a pandemic. Read on to find out.
Ensure safety:
The students on clinical rotations must follow appropriate steps to ensure their own and patients' safety to protect them from getting infected. Before starting the clinical rotations, the students must be equipped with personal protective equipment, including masks, sanitizers, and a PPE kit to ensure complete safety. Vaccinations against covid-19 are an effective way to stay protected while working at hospitals. Consider getting vaccinated before starting your clinical rotations.
Keep up-to-date information on the novel coronavirus:
The newly discovered covid-19, a respiratory disorder, can prove fatal as many experiments are still being conducted in different laboratories. Students must constantly look for medical journals that can provide them additional knowledge on treating and containing the spread of the disease.
Stay alert and at the forefront when the supervisors explain medical procedures:
Clinical rotations are the best opportunity for medical students to learn the practicality of medical setting while still being a student. The doctors and the residents who supervise these students impart valuable knowledge about working in a hospital setting and learning about medical ethics. Staying at the forefront can help you learn better and get an opportunity to ask questions to resolve your doubts. Hiding behind can hinder your reputation as a medical student as it can demonstrate your poor interest while doing your job.
Even amidst an ongoing pandemic, you must give your best performance to display your dedication to your profession.
Prepare yourself for unprecedented challenges:
The tutors help the students prepare for stressful situations that may arise in a hospital setting. However, students must put extra effort into preparing themselves by learning to keep calm and composed in such challenging conditions.
Seek the opportunity to learn new things about the medical profession:
Clinical rotations are the best time for medical students to learn the skills required to perform physical diagnostics and become a part of the clinical management team. These students will also be given the responsibility of dealing with the patients directly under the guidance of an expert medical professional.
An excellent clinical rotation experience can benefit you in multiple ways and help you in advance with your medical studies or establish you as a skilled doctor. Studying at a Caribbean medical school can give you a learning experience that cannot be experienced elsewhere. Apply now to know more about the benefitting medical courses!