Imran Khan handed 3-yr jail term in Toshakhana case: In a major development, the Islamabad High Court (IHC) on Saturday issued its verdict in the Toshakhana case against former Prime Minister Imran Khan, sentencing him to at least three-years imprisonment and imposing a fine of 100,000 PKR.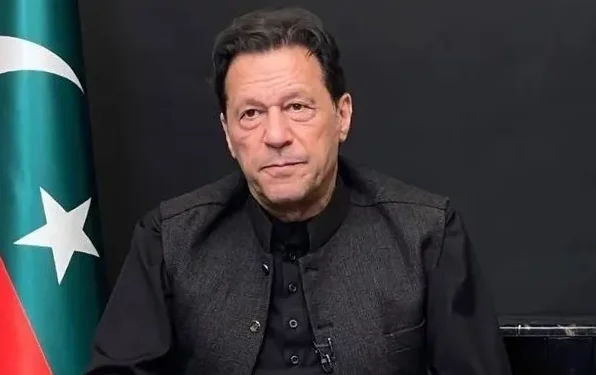 The IHC, which has been hearing the case on a daily basis, announced its verdict after hearing versions of the Election Commission of Pakistan (ECP) and Khan's lawyer, concluding that the former permier was found guilty of corrupt practices in acquiring gifts from Toshakhana, misusing his public office to tailor procedures, evaluation and settlement of gifts, given to him as premier by different countries and delegates.
Khan was accused of opting to corrupt practices to not only acquire gifts, jewellery and other items worth billions of rupees, but also using his office to tailor the procedures, get under-valued assessments done and later pay 20 per cent of their under-valued price through undeclared accounts.
The Islamabad trial court declared PTI chief as guilty of corrupt practices and concealing details of Toshakhana gifts.
"Imran Khan deliberately submitted fake details to the Election Commission of Pakistan and is found guilty of corrupt practices," the trial court verdict said
Shortly after the IHC order, Khan was taken into custody from his Zaman Park residence in Lahore.
The former Prime Minister was indicted in the case on May 10 on a criminal complaint file against him by the ECP, which was then challenged by Khan.
However,  Khan and his lawyers had been trying their best to ignore and stay away from the proceedings and investigations of the Toshakhana case, which many believe was because he was aware that he would fail to defend himself.
The lawyers had also raised concerns over the Additional District and Sessions Judge (ADSJ) Humayun Dilawar for being biased against Imran Khan and pleaded for the case to be heard in another judge's court. However, this plea was rejected.
Khan had also reached out to the Supreme Court of Pakistan, asking on the apex court to issue a verdict to stop the proceedings of Toshakhana case in the trial court.
The apex court rejected his request as well.
The ruling party's spokesperson and special assistant to the Prime Minister, Atta Tarar said Imran Khan has finally been caught red handed for not only lying but also for stealing in the Toshakhana case.
"Today, the truth about a thief has come out in the open. Who not only took precious gifts from Toshakhana illegally, deliberately refrained from declaring them with ECP, getting illegal and fraudulent evaluations of those items and then even going further to sell them off in the open market," he said.
"Today, Imran Khan is a declared and established corrupt person."
the PTI legal team maintains that they will challenge the verdict in the Supreme Court of Pakistan, claiming that the hasty decision of the session judge in the case raises serious concerns on the intent of the judge himself, who they said has been biased and against Khan.