India Commences 3-Week Lockdown, which Could Strangle Its Economy: The first day of the nationwide lockdown in India commenced on March 25, 2020. Prime Minister Narendra Modi ordered all 1.3 billion residents to stay at home to keep India from spreading the coronavirus.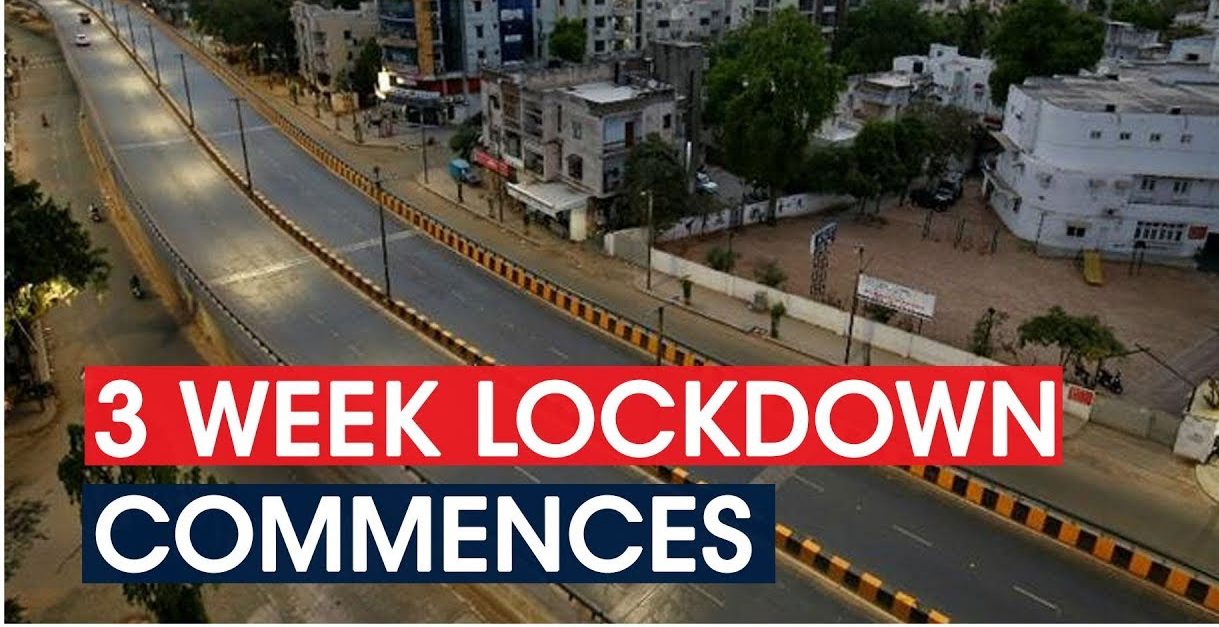 Ahead of the mandate, India had reported 606-cases of coronavirus infections, which are expected to continue to rise and an exponential rate. India is a country that is a candidate for a potential health care crisis as the population density is very high and the public health system is very weak.
On the first day of a 21-day shutdown, nearly all services in the country's largest city Mumbai were closed. Unfortunately, social distancing will create a forced recession in India as it has across the globe.
Everything but Grocery Stores Must Close
The order to stay at home will have a profound impact on the Indian economy. Manual laborers have no work, farmers are forbidden to work their fields and online retailers have found business so onerous that they have shut down. Flipkart, the country's largest online retailer, has found business to be so difficult to conduct that it suspended delivery of everything except food. There are only a few stores that have been allowed to stay open which include grocery stores.
Unfortunately, human behavior has overwhelmed these establishments, with consumers buying up as much as they can hoarding everything they can get their hands on. Bars and restaurants across the nation have been forced to close their doors. The National Restaurant Association of India forecasts that approximately 20% of the 7.3 million restaurant workers will permanently lose their jobs as employers go out of business.
The messaging from the top has not been crystal clear. Delivery services, that can provide food and medicine have had couriers turned away and in some cases detained by the police, despite a mandate that these businesses are essential.
Why is a National Mandate Necessary?
The biggest problem for India is its weak healthcare system. The main reason for social distancing is to "bend the curve". This means instead of letting the virus run loose and infect everyone at one time overwhelming the healthcare system, the idea is to spread the rate of infection over time. This will allow hospitals to handle sick people in waves. India has an estimated 0.7 hospital beds per 1,000 people, which is a ratio that is one of the lowest in Asia, according to the Organization for Economic Cooperation and Development. There are some wild estimates of the number of people in India that could be impacted. Both the US and German believe that India could have five million infected persons by May.
Growth is Expected to Contract
Before the global spread of the coronavirus, the RBI expected GDP growth to rise to 6% in this fiscal year which was an increase from the 5% seen during the current fiscal year that ends on March 31, 2020. The shutdown of nearly all economic activity in the Q2 will alter this forecast significantly. This has led to calls for a decline in interest rates as well as a new fiscal package from the government. Currently, India's bank rate is 5.4% compared to the US which is at zero. So far, the government is providing heavily subsidized food grain supplies to 800 million people, recapitalizing regional rural banks and delaying deadlines to file taxes. The likely contraction in growth has been reflected in the Nifty 50 index, which tumbled 38% from peak to trough over the past 4-weeks.