India tour of Nissan Kicks-ICC World Cup Trophy concludes at Chandigarh : The month-long India tour of the coveted ICC World Cup Trophy along with much-awaited Nissan's new SUV Kicks, which is an official car of ICC World Cup 2019, concluded at Chandigarh.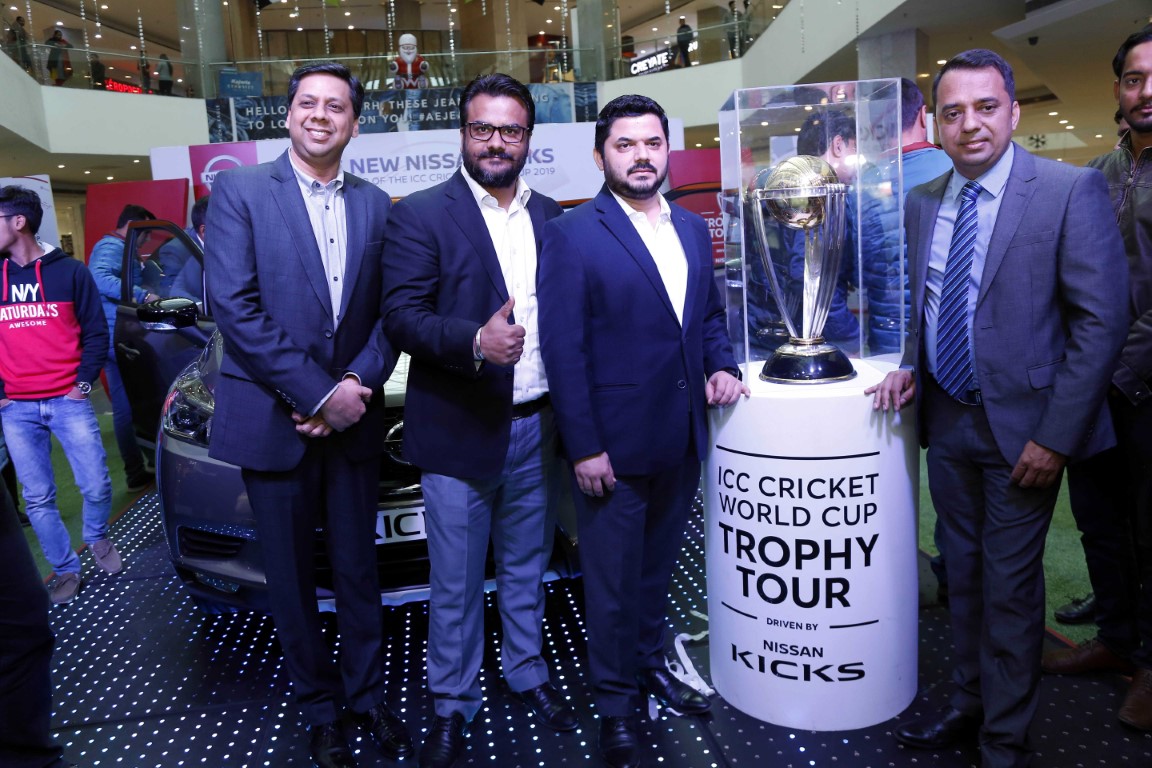 Starting from Mumbai on November 30, the tour enthralled cricket fans across Mumbai, Pune, Ahmedabad, Chennai, Bangalore, Hyderabad and Kolkata.
During occasion, the ICC trophy was displayed along with Kicks at Elante Mall here where people caught a glimpse of both the prized trophy and the new SUV.
New Kicks, which is scheduled to be launched next year, has masculine and rugged look with its progressive SUV design and advanced technology. It is designed to appeal to the new age urban adventure seeker, many of them being die-hard cricket fans.
Meanwhile Nissan is in an eight-year global partnership with the International Cricket Council, till 2023. The ICC partnership is an example of Nissan's commitment to support global sports.