Indian Academy of Pediatrics, Chandigarh Chapter gets Women's Wing : Indian Academy of Pediatricians (IAP), Chandigarh Chapter, the official body of more than 200 Pediatricians of Tricity, installed its Women's Wing today at a ceremony held in Chandigarh.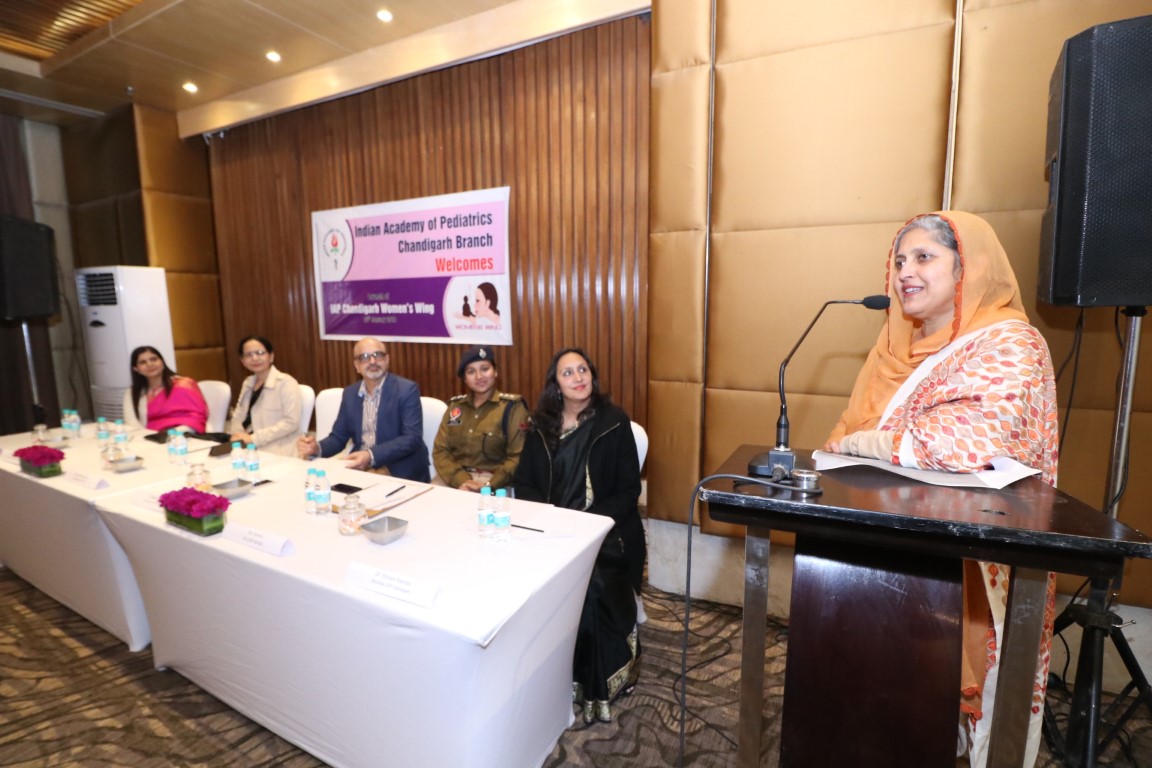 Harjinder Kaur, Chairperson CCPCR was the Chief Guest and Dr. Rekha Harish, Vice President (North Zone), IAP was Guest of Honour.
Welcoming the guests, Dr. Neeraj Kumar, President, IAP said that Women's Wing is the Social Face of IAP and on the occasion of National Girls Day and National Daughters' week, we are pleased to install IAP WW of Chandigarh.
Speaking on the occasion, Dr. Rekha informed that the Women's Wing was started by IAP Headquarters in January 2016 and since then more and more stare branches are launching local Women's Wings with the main aim of motivating women members to take active role in IAP at all levels.
Ms. Harjinder Kaur said it was the need of the hour that IAP Women's Wing is focusing on issues related to girl child, to empower parents and adolescent girls on challenges and to create awareness on issues like females foeticide, abuse and neglect and child rights. This will further strengthen the society, she added.
Ms. Ashwini IPS, ASP Mohali explained the provisions of POSCO Act, and the role of Pediatricians in children suspected to have suffered from sexual abuse.
Dr. Chhaya Prasad, Convenor of Women's Wing said, women are excelling in all fields and they add passion, empathy and creativity in whichever task they undertake. "Our Women's Wing is sure to take up a number of issues related to child health in general and girls in particular. One third of our members are Women, and all will become part of this wing. A core committee of 10 members will develop plan of action to meet objectives of the Women's Wing", she added.
Indian Academy of Pediatrics is the representative association of Pediatrician with more than 2500 members all over the country. Its mission is to improve health and wellbeing of children through academic programs for pediatricians, educational activities for parents and public, and associating with government in formulating policies and programs for improving healthcare of children throughout the country.
Chandigarh Branch of IAP is a very active branch with members from private as well as government sector. It regularly conducts social welfare activities such as talks, lectures, workshops and free camps for children, adolescents and parents of this region.