Induction/Oath Ceremony of 8th batch held at The College of Nursing, GMCH 32 Chandigarh: College of Nursing GMCH 32 organised its 8th batch Oath taking ceremony of B.Sc. Nursing first year students of 2021 batch.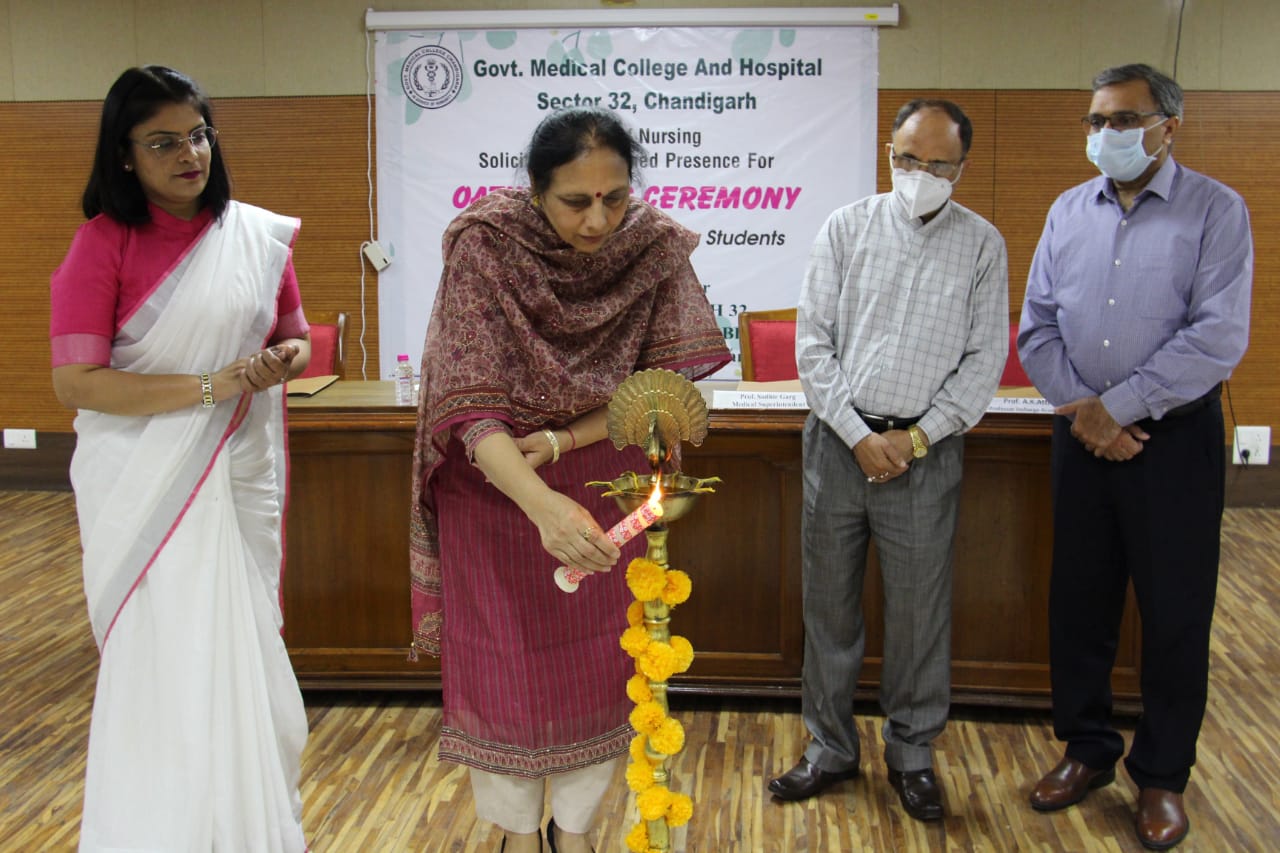 The chief guest was Prof Jasbinder Kaur, Director Principal, GMCH on this prestigious occasion. Prof. Sudhir Garg, Medical Superintendent, Professor A.K. Attri, Prof. Incharge of Academic was distinguished members present on Dias.
The ceremony commenced with floral welcome, lamp lighting, followed by significance of the event revealed by Ms. Jyoti , Principal, College of Nursing, who wished the students best of everything, thereafter the students procession was followed by oath taking.
On this occasion the chief guest addressed the gathering and welcomed the new students and congratulated all for the increase in numbers of B.Sc. Nursing seats from 35 to 60.
By taking an oath and nursing pledge, students were formally inducted into the noble profession of nursing where they would carry on their duties with compassion, empathy, love and devotion.
This lamp lighting ceremony is, by all means, an essential part of the Profession, which is