INIFD Celebrates 25 Years With its Annual Fashion Show: Inter National Institute of Fashion Design (INIFD) passing out budding designers today set the ramp on fire presenting 34 collections in three back-to-back fashion star-studded fashion shows.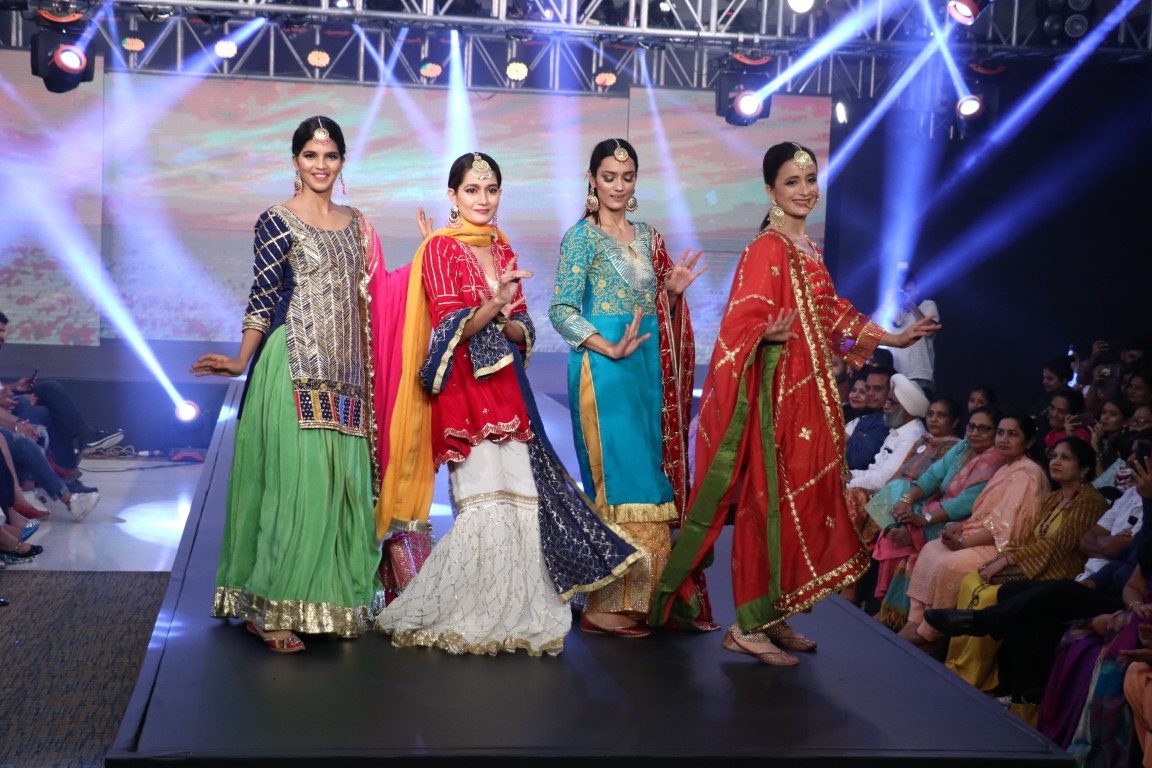 The annual fashion show of INIFD also marked its 25 years of legacy in fashion design education.
The fashion shows presented by passing out INIFD Chandigarh student designers as part of the annual INIFD Fashion presentation were a heady mix of exquisiteness and creativity.
Three collections which won accolades at the London Fashion Week by INIFD Chandigarh student designers Sneha Garg & Amandeep Kaur & Heena Sharma were also presented. The designers were honored at the Indian High Commission in the UK at a special felicitation ceremony by Indian High Commission London.  
All the 34 collections characterized the original style and exceptional craftsmanship of royal glimpse, zestful spirits, and extravagant elegance. It was a display of the unique and inimitable traditional & western outfits inspired by vivid themes after extensive research from ethnic to western to Indo western, street look, funky to very wearable garments.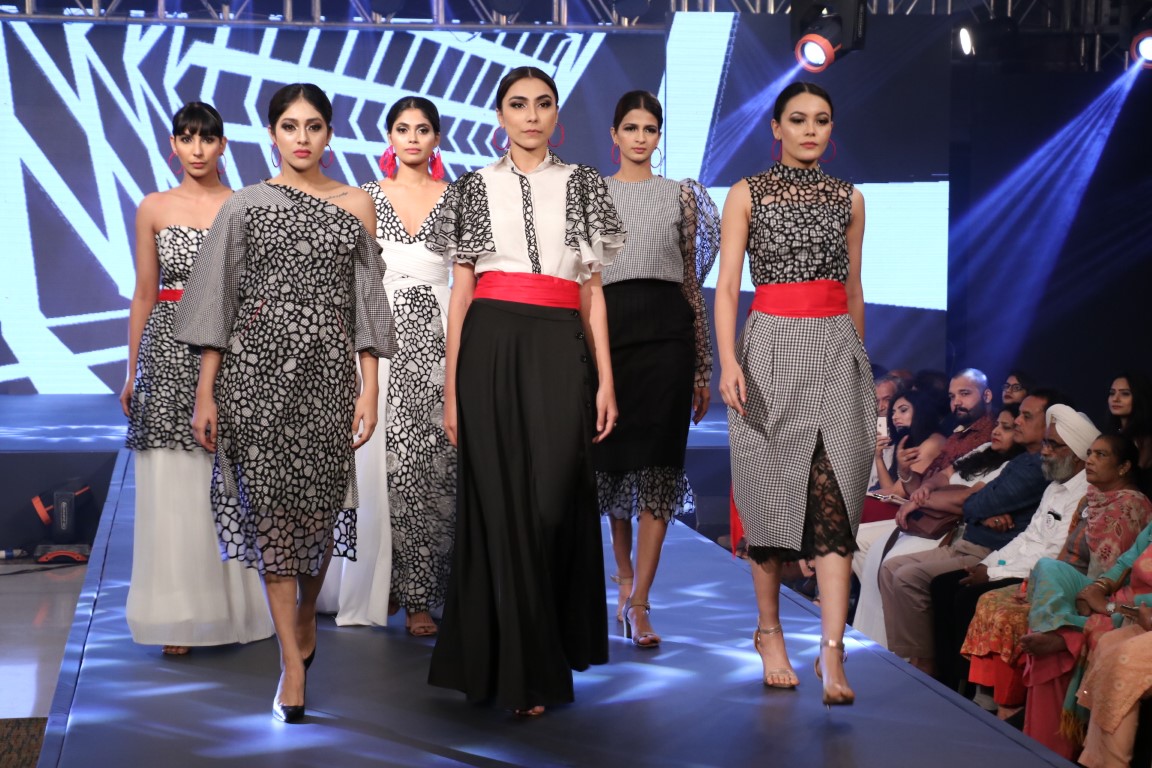 Among the showcased collections was Sadhana Harlalka's collection "Verdure" that was awarded the Runners up Award at 'The Design Festival: Season 2' to showcase at INIFD Launchpad during Lakme Fashion Week Winter/Festive 2019. Ishita Narang and Sonali Dhingra were Proud Winners for their collection Tribal Medley and Ashwani Bikal were awarded the Second Runners for her collection Samskara and showcased at INIFD Launchpad during Lakme Fashion Week Summer/ Resort 2019, also showcased at the show today.
The INIFD student designers showcased their designer collections and created silhouettes in impressive fabrics and exciting colors with exquisite embroidery details and different printing techniques by giving their flight of imagination a distinct vision. The inspiration has been taken from vivid concepts like the Vasant Vivah, Taana Baana, Black Swan, Vintage Elites, Rags, Rugs and Riches, Heritage of The Desert Tribes, Natural Disasters, Marine Life and many more.
The show was produced and choreographed by Mumbai based ace show director & choreographer Vaibiz Mehta who is a celebrated show director in the Indian Fashion industry. She has directed shows at Lakme Fashion Week and many other fashion events. She has an appetite for creativity and has worked with all top celebrities & models in the industry. The gorgeous looks of the models were created by renowned hair and make the artist team of Ritu Kolentine.