NewZNew (New Delhi) : Insecticides (India) Ltd (IIL), the country's leading agro chemicals manufacturing company, today reported a 23% increase in its net profit at Rs. 8.34 crore for the quarter ending December 31, 2014.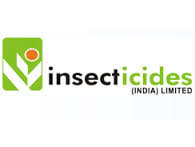 IIL's had clocked net profit of Rs. 6.77 crore in the corresponding period last year. The Company's net turnover in the third quarter of this fiscal stood at Rs 148.98 crore as compared to Rs. 190.89 crore in the corresponding quarter of last year with a dip of 22%.
IIL, which manufactures and markets a gamut of agrochemical products ranging from insecticides to fungicides to weedicides, provides a full basket of agrochemicals' solutions to farmers. Its leading products are Pulsor, Hakama, Logo, Nuvan, Thimet, Lethal, Xplode, Victor, Hijack and Monocil which it calls        "Power Brands".
On the company's performance, Mr. Rajesh Aggarwal, Managing Director, Insecticides India Ltd. (IIL), said, "Our result is in line with the industry as the agrochemical sector as a whole did not do well on account of poor monsoon in most parts of the country. We are very optimistic of a recovery in the fourth quarter."
In the last year-on-year nine-month period, the company saw an increase in the turnover of 10% from Rs.728.85 crore to Rs. 803.35 crore. The PAT has increased by 40% to Rs. 48.66 crore in the nine-month period from Rs. 34.78 crore in the same period previous fiscal.
The basic and diluted EPS this quarter stood at Rs. 6.57 as against Rs. 5.33 in the corresponding period last year.