Jazbaa 1.0-is all set to be launched in Jaipur: India is going to be home to the largest youth population by 2020 and for a youth-driven country, the empowerment of population is of primary importance.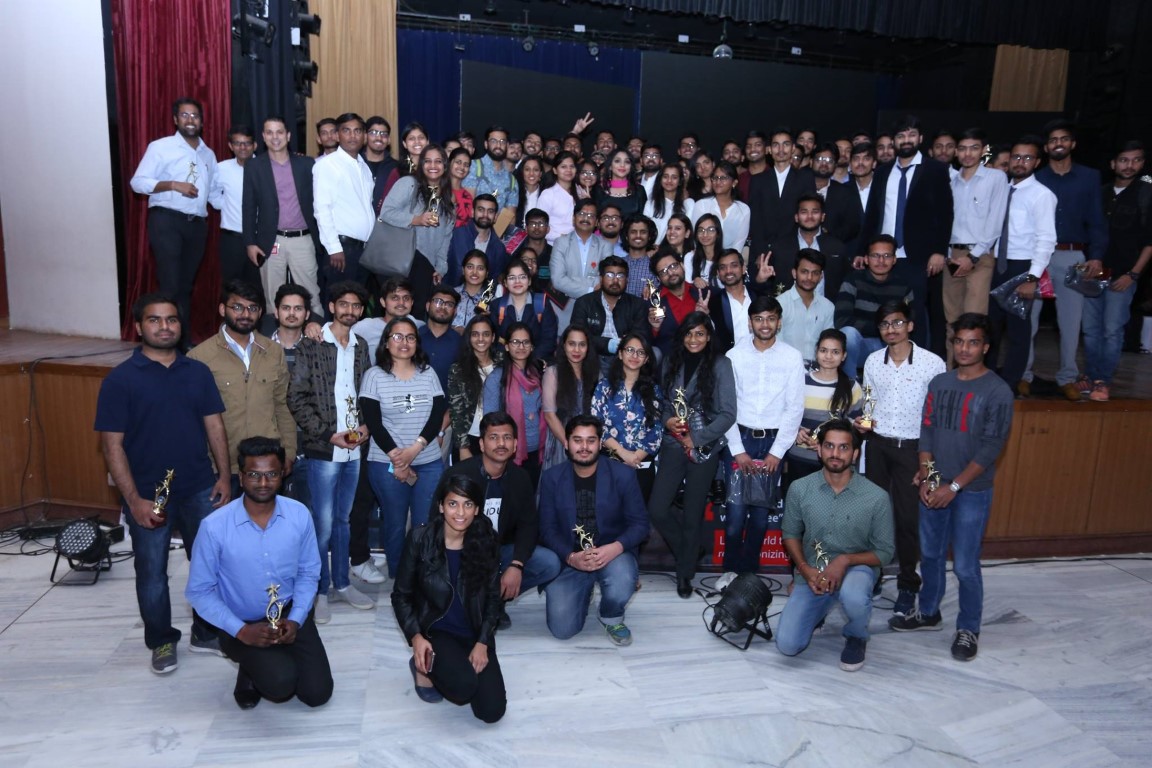 There are limitless possibilities for a nation with empowered youth and possibilities to educate them with the right knowledge, skills, and training. To empower youth with digital education and make them self reliant Vimal Daga, Technology  Mentor, Philanthropist, An Education Enthusiast, and a Motivational Speaker is all set to unleash  JAZBAA 1.0 which is in its first season.
 Festival of empowerment aims to train, guide and motivate youth, especially students who are below the average and response of society remains of disapproval towards them. This Festival of youth empowerment caters to students from all over India and will take place in Jaipur.
Youth from not only Rajasthan but Punjab, Delhi, Andhra Pradesh, Sikkim, Gurgaon, and other states will be participatingThe event is slated to take place in Jaipur and will be attended by distinguished educationists, professors and experts on the subject from across the globe. Jazbaa shall play the role of a catalyst and facilitator and lend wings of empowerment to the youth while shaping their future.
Event for youth will unfold series of weeklong workshops and activities to guide and hone skills of young population and guide the youth of today through the maze of a multitude of choices and help them in making informed choices in the right direction so that they could build an educated society in the days to come.
According to Mr. Vimal Daga, "My community – Indian Innovation & Entrepreneurship Community,  is working towards a change of approach towards youth empowerment. JAZBAA is one-of-its-kind of a place where all the average and below average engineering students from PAN India basis would showcase their startups and skills. They would be initially undergoing a rigorous yet simplified learning phase on all the Intelligent Technologies and would be building their own start-ups under my mentorship.
At the same time many Fortune 500 companies are participating with their problem statement and the students who never dreamt of making it big, They will see the untouched side of our community  and would be solving it live in 36 hours  JAZBAA 1.0 and at the end the participating companies would use their work and would as well hire them for research roles.
Know more about Jazbaa
If you are driven by your passion and having Jazbaa you can sure be at the pinnacle of success. Jazbaa 1.0 under the umbrella of Indian Innovation &  Entrepreneurship Community  ( IIEC ) is working towards the direction of empowering India by Empowering youth with means of Digital education.
Kicked off by INDIAN INNOVATION  & ENTREPRENEURSHIP COMMUNITY Jazbaa is working towards a change of approach towards youth empowerment and supporting average and below average students in line with digital India. Engineering students who are facing challenges in getting the right opportunity, direction or knowledge will be supported and motivated by Mr. Vimal Daga himself. "The whole idea is to create technology and We Indians should be called as Tigers of Technology.  I want India to be termed as Creator of Technologies and Indians to be known as Tigers of Technology, ", informed Vimal Daga.